With the reveal of the new BMW 3 Series done and dusted, attention now turns to derivatives. While the mainstream models are of consumer interest, we found a tasty model that is sure to keep the petrolheads happy before the G20 generation BMW M3/M4 arrives. Meet the M340i.
There has never been a bridging model in the BMW 3 Series before, making this BMW M340i quite special. A bridging model fills the gap between the consumer-focused models and the high-performance flagship derivatives. Take the BMW 2 Series, for example. The M240i bridges the gap between the 220i and the M2, by offering 80% of the performance for less money and is not quite a full-blown M car with its M Performance badging.
As for this new BMW M340i, it is the first-ever M Performance model of the 3 Series. It's powered by a new 3.0-litre turbocharged straight-six petrol engine, which produces 275 kW and 500 Nm, although BMW says this is preliminary data and could be subject to change. The new BMW M340i has an eight-speed automatic transmission and the option of xDrive all-wheel drive. Our units will likely be rear-wheel drive. BMW claims a 0-100 kph time of 4.4 seconds with the xDrive model shaving 2 tenths off that, which is very quick and almost as fast as the outgoing F80 BMW M3. There's also an M sports differential, for those wanting ultimate handling.
Visually, you can spot the BMW M340i with its unique grille, bigger alloy wheels and big exhaust tips. Inside, there will be exclusive sports seats. The dashboard boasts an M specific display, there are M pedals as well as an M leather steering wheel. You can expect a few more details in the coming months and it's expected to go on sale globally in June 2019.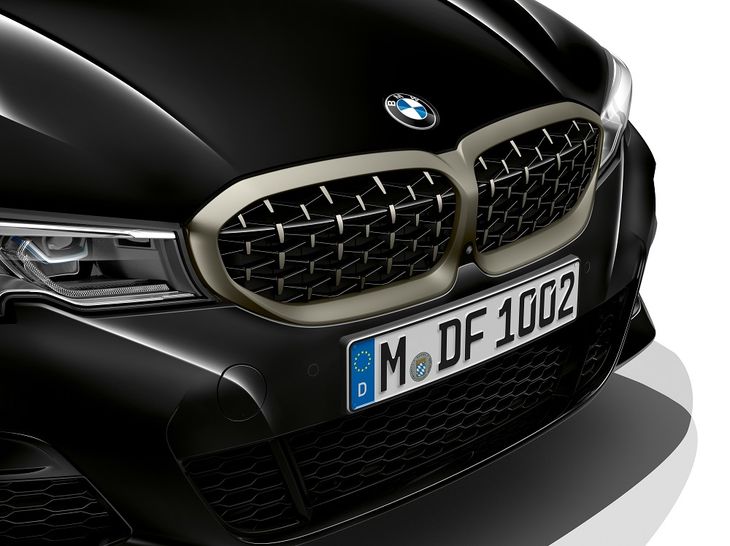 The new grille on the BMW M340i. It'll boast some impressive performance when it's launched in the middle of 2019
Further Reading
Mercedes-Benz C-Class (2018) Launch Review
Mercedes-Benz C-Class (2018) Specs & Price
Spy Shots: BMW 3 Series is coming