We're one step closer to the reveal of the BMW M2 CS. Here are even more tantalising details.
Spotted undergoing performance testing at the Nurburgring was this BMW M2 CS prototype. Our spy photographers always send us some info along with the images and the big news they shared is the presence of a 6-speed manual gearbox! When it comes to market, the BMW M2 CS will be packing more power and torque, as well as a lower kerb weight. This will be the most hardcore iteration of the BMW M2 and should provide the purest form of driving. The recipe sounds glorious: a 3.0-litre turbocharged 6-cylinder driving the rear wheels packaged in a lightweight coupe body.
Our photographers also said there was a pure Alcantara steering wheel and hardcore race seats in the front. On the exterior, there will also be a carbon fibre roof. For those of you who were disappointed by the downsizing of the BMW M135i xDrive, you can rejoice as we think this new BMW M2 CS will be the perfect rival to the recently-revealed Mercedes-AMG A45 S.
As for power, outputs are yet to be confirmed, but we suspect the car will use an uprated version of the current 3.0-litre turbocharged 6-cylinder. In Competition trim, it delivers 302 kW and 550 Nm. We know this engine is capable of more, as demonstrated by the BMW M3/M4 Competition which had 331 kW. We don't think the M2 CS will offer that much to avoid standing on sibling's toes, but it could be close.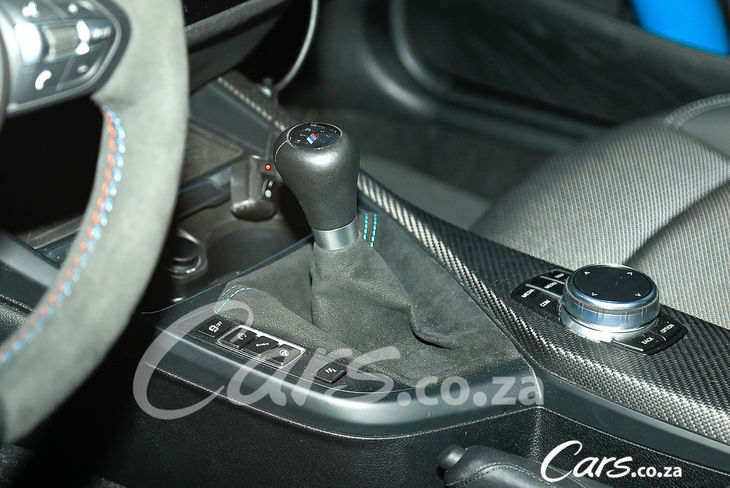 Further Reading
Preview: BMW M2 CS Coming in 2020
BMW M2 Competition Video Review
BMW M2 Competition (2018) International Launch Review