The Renault Megane is now in its 4th generation, but the latest model appears to have taken a bigger step forward from its predecessor than the second and third iterations of the French firm's premium hatchback. We evaluate the mid-range 1.2-turbopetrol GT Line.
We like: Sporty feel, standard features, good turbo engine, value for money.
We don't like: Material quality in cabin not on par with class leaders.
Alternatives
The segment leader: A facelifted Volkswagen Golf 1.4 TSI will arrive in showrooms soon. The Renault is sportier, but the Golf (even pre-update) feels more solid.

The newest rival: The Opel Astra 1.4 T Sport offers excellent value in terms of its standard features list, but can't match the Mégane for driving dynamics.

If you don't like turbos: The Kia Cerato 1.6 SX is a well-made alternative. It is preferable to the similarly-priced Toyota Auris, because it features stability control.
Read our full comparison of the Megane GT vs Astra Sport here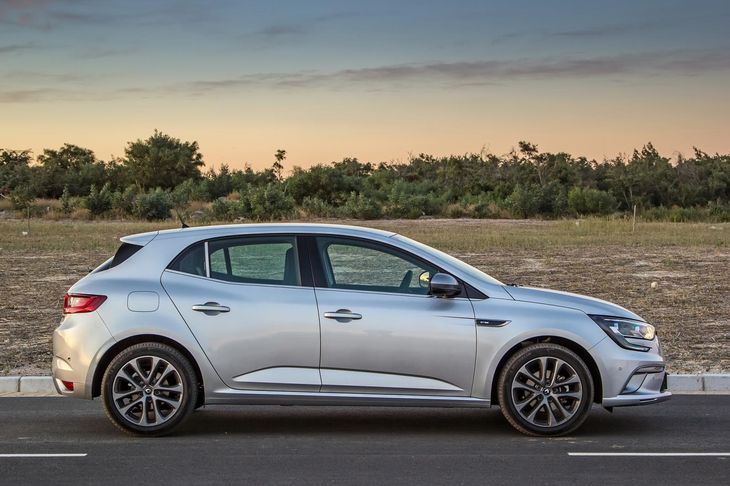 The Renault renaissance forges full steam ahead courtesy of its new design language and a melange of high-value offerings. The Clio is a strong seller and the Captur has been turning over excellent sales numbers since its introduction in 2015. The Duster and Sandero continue to garner highly respectable sales numbers too, all of which suggests that Renault has captured a notable chunk of the market for value-for-money smaller cars. What then happens when it tries its hand at something a bit more upmarket, like the Renault Megane?
The good
Sporty drive. The Megane, even with an efficiency-minded 1.2-litre turbo under its bonnet, still feels like an athletic and nimble machine. It's fun to drive with quick steering and a responsive chassis. The Megane has tended to be a sporty alternative in its segment and this one is no exception. The 1.2 doesn't get the 4-wheel steering of the top model, but the chassis still feels taught and eager to turn in. For all that agility, the Renault works well round town too: the ride quality is absorbent and cushions passengers over bumps and wobbles.
Engine strength. With 97 kW and 205 Nm, there is enough torque to overtake at slow and freeway speeds. There's little to no turbo lag and you can cruise at city speeds without having to constantly shift through the gears to keep the engine/turbo on the boil. Fuel efficiency was good over our test as we averaged 7.1 L/100 km with a fair degree of enthusiastic driving.
Features. Renault is generous with standard features. Even in this model, you get heated bucket seats clad in Alcantara and an 8.7-inch touchscreen infotainment system. Navigation is standard, as is the digital instrument cluster that can be customised with different themes. If you want to dip into the options bin you can also get hands-free parking and LED headlights.
Value. There's a lot of car on offer at Renault's asking price. You're getting an excellent engine that performs well and won't cost a fortune at the pumps, there's a full infotainment system, which includes a navigation and accepts multiple forms of media, and the Megane will easily accommodate 5 people (and their luggage, thanks to the 384-litre boot). The 1.2 GT Line doesn't really feel like a downgrade from the 1.6 GT Turbo when you look at it from the outside. It's still sporty and features just enough of the finer trimmings to make it stand out.
Check out our first drive of the Megane to see details of other models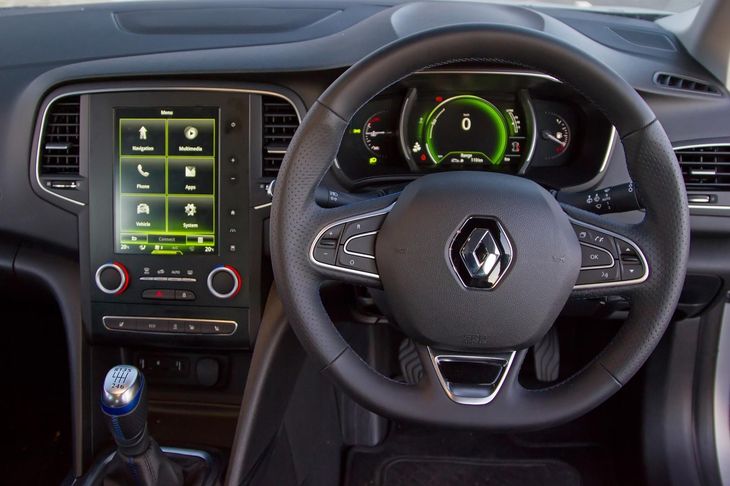 Customisable theme means that green is not your only choice of colour lighting
The bad
Perceived quality. Compared with its predecessor, the new Megane represents an appreciable step up in terms of interior design and the application of soft-touch materials. Having said that, we can't help but feel Renault could have gone further. The plastics in the lower quadrants of the cabin look that it would be scratched of scuffed up easily and the areas around the touchscreen attract fingerprint marks. A bit more attention to luxury finishes and build quality and the Megane could be a class leader. The dash is laden with a dark rubber and there are slivers of chrome that surround the air vents, both of which add a bit of style to the interior design. The leather steering wheel and gear lever give it more of an upmarket feel as well.
Rear legroom. The bucket seats in the front restrict rear legroom, but it's still sufficient for adults on shorter journeys.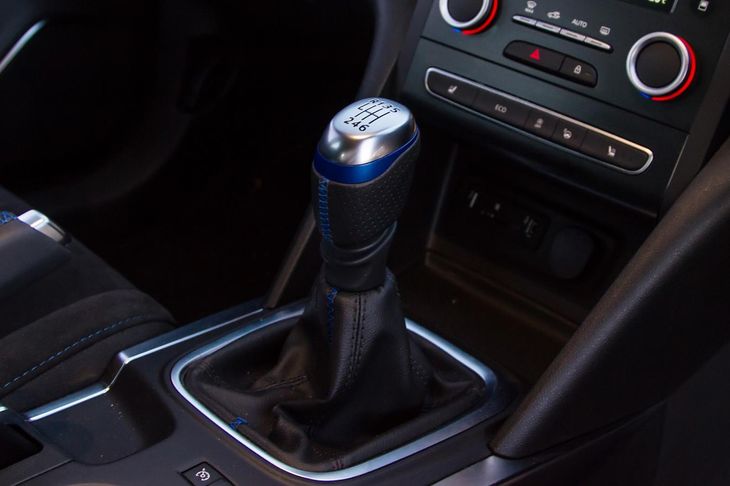 Heated front seats are standard as is the blue stitching on GT Line models
Renault Megane 1.2 GT Line Pricing
At R348 900 (Feb 2017) the Megane is priced at almost the exact same level as the equivalent Astra, Cerato, Golf and 308. The warranty is good at 5yr/150 000 km and a 5yr/90 000 km service plan.
Verdict
The new Megane is a worthy contender in the C-segment, especially if you're looking for something that looks sportier than its rivals and has a suitably engaging driving experience. It's loaded with great equipment and safety features that are often found on the options lists of other brands. The turbo engine offers perky performance and makes driving a hassle-free experience... whether you're in the city or on the freeway. It lags a little in terms of premium cabin finishes, but offers good value when you factor in the generous standard equipment.
Related content:
Comparative Review: Opel Astra 1.6T Sport vs Renault Megane GT Turbo
Renault Megane (2016) First Drive
Volkswagen Golf Facelift Revealed [with Video]
Peugeot 308 1.2 GT Line Auto (2016) Review
Looking to buy a used Megane?