Renault South Africa recently introduced the XP Limited Edition to its Kadjar lineup and we attended the local launch last week to see what the Kadjar XP has to offer.
Since its launch almost a year ago, the Kadjar range has expanded with the addition of a 1.5-litre turbodiesel engine and new automatic derivatives. Renault continues to bolster the Kadjar lineup and the latest derivative to join the range is the XP Limited Edition that's fitted with additional accessories to suit life in the outdoors. We recently attended the launch in Johannesburg to find out what the XP brings to the table. This is what we discovered...
What is it?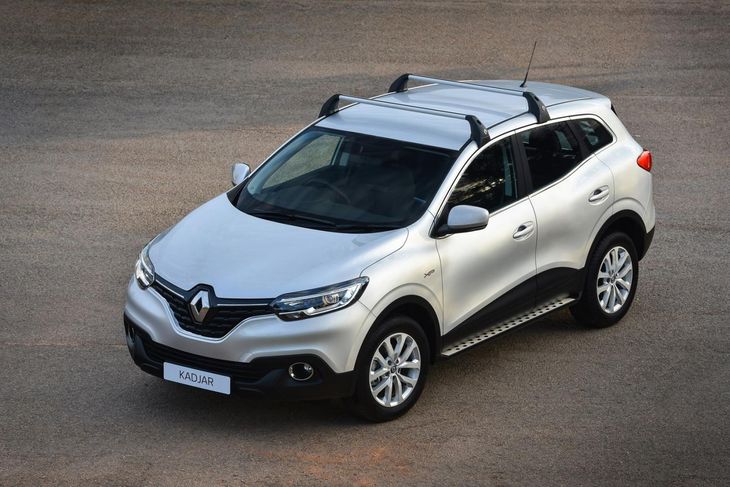 The Kadjar XP Limited Edition gains useful features such as side steps, roof bars, tow bar and cornering fog lamps.
As you know, the Kadjar was offered in either Expression or Dynamique guise, with the former being the entry point to the range. The XP Limited Edition is based on the Expression, but with a twist. Before we get into that, you may be wondering about the "XP" in the name? According to Renault, the XP name is similar to a common term derived from computer games. In gaming, XP stands for "Experience Points" as you progress into new levels of the game. The same can said of the Kadjar as Renault wants you to experience the brand by engaging in outdoor activities that the Kadjar allows. When you look at what the Kadjar XP Limited Edition has to offer, you can kind of understand.
Whilst the Dymanique Kadjar looks very city chic, the XP Limited Edition maintains a rugged look. It has side steps, roof racks, a swan-neck tow bar and cornering fog lamps. These items can be very functional when you are going on an excursion because you can load items on the roof, tow a trailer and visibility is enhanced if you're going to be navigating a gravel road at night. The 17-inch wheels are standard, but the tyre profile is higher than other Kadjar derivatives. This makes the XP Limited Edition more forgiving when driving in the dirt and also complements the generous ground clearance of 200 mm.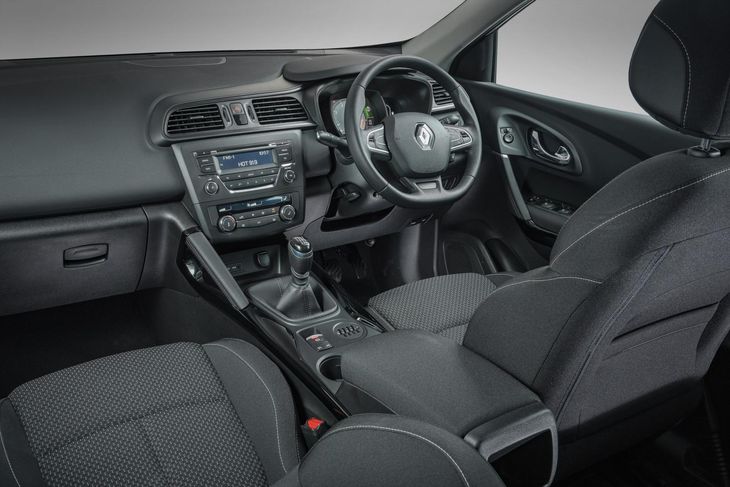 The Kadjar XP's interior offers basic features and cloth seats are standard.

The interior of the XP is quite basic as there is no fancy touchscreen infotainment system but Bluetooth and USB functionality is offered, as well as a CD player. The digital colour instrument cluster still remains, displaying useful information to the driver.
The XP Limited Edition is fitted with cloth seats, which may be a challenge to clean when you return from your adventures in the wild. Comfort levels remain the same in the XP with a slightly softer ride due to the fatter tyres. If you're a surfer or simply moving stuff, you'll be happy to know that the rear seats do split, extending the already more than adequate 370 litres of boot space.

So far so good? Yes. Due to the fact that the XP Limited Edition is based on the entry-level Kadjar and despite all the added features, Renault has managed to keep its pricing rather competitive. In fact, the extras on the XP amount to approximately R40 000 with a retail price of R364 900, which is what you would pay for the standard Kadjar 1.2 Expression.
Bee in the bonnet
If Renault is selling adventure with this model, buyers may be sceptical of the 1.2-litre turbocharged engine offered in the XP Limited Edition. Yes, it may work for city driving, but what happens when you're chockablock with luggage, pets and children? Well, 96 kW and 205 Nm of torque is a healthy figure and it's more than what's offered from 1.4-litre turbo engines from rival manufacturers.

Of course, we didn't drive the car loaded during the launch, but with just two people and an extremely heavy Dell laptop in the back, it did well. The torque comes in nice and early, allowing you to change gears faster and even the manual gearbox did a good job, although the automatic gearbox is more suited to this type of vehicle.
Summary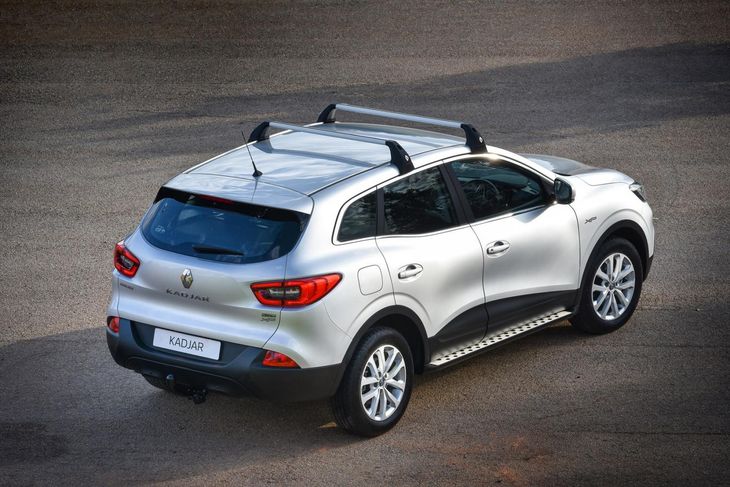 The rugged Kadjar XP Limited Edition is attractively priced and will appeal to outdoor enthusiasts.
The Renault Kadjar is a good car. It offers striking looks and it flaunts French charm that its rivals lack. The XP Limited Edition may not look as good as the Dynamique derivative, but with its LED lights and its rugged appeal, it can still hold its own in the style stakes.

Can you take it off-road? That would depend on the type of off-road adventure you're planning. If you're a Kingsley Holgate in the making, we would advise that you consider something more capable. However, if you're a suburban family person and you enjoy a weekend away at a game farm, the Kadjar XP Limited Edition should suffice and you'll find the extra accessories useful on your trip. Having a small engine also means you'll use less fuel and according to Renault, the XP Limited Edition returns a claimed fuel consumption figure 5.7 L/100 km.
Renault Kadjar - Price in South Africa
96 kW TCe Expression - R364 900

96 kW TCe XP Limited Edition - R364 900
96 kW TCe Dynamique - R389 900
81 kW dCi Dynamique - R394 900
96 kW TCe Dynamique Auto - R399 900
81 kW dCi Dynamique Auto - R414 900
96 kW dCi Dynamique 4WD - R454 900

The Renault Kadjar is sold with a 5-year/150 000 km warranty and a 5-year/ 90 000 km service plan.
Related content

Renault Kadjar XP Limited Edition (2017) Specs & Pricing
Comparative Review: Hyundai Tucson vs Kia Sportage vs Renault Kadjar vs Volkswagen Tiguan
Renault Kadjar 96 kW 1.2 Dynamique Automatic (2016) Review
Renault Kadjar dCi Dynamique 4WD (2016) Review
Volkswagen Tiguan 1.4 TSI Comfortline R-Line (2016) Review
Volkswagen Tiguan 1.4 TSI 110 kW DSG (2016) Review
Volkswagen Tiguan 1.4 DSG (2016) Video Review
5 Cool Things About the New Volkswagen Tiguan
Want to buy a Renault Kadjar?
Find a new or used Renault Kadjar on Cars.co.za