Opel CEO, Karl Thomas Neumann, has taken to Twitter and teased Opel's new flagship SUV, the Grandland X.
Earlier this year, Opel announced an all-new compact crossover called the Crossland X. Opel's CEO has now teased its big brother, the Grandland X SUV, on Twitter. The Grandland X is expected to be revealed soon and the flagship model is based on the new Peugeot 3008, which is due in South Africa soon.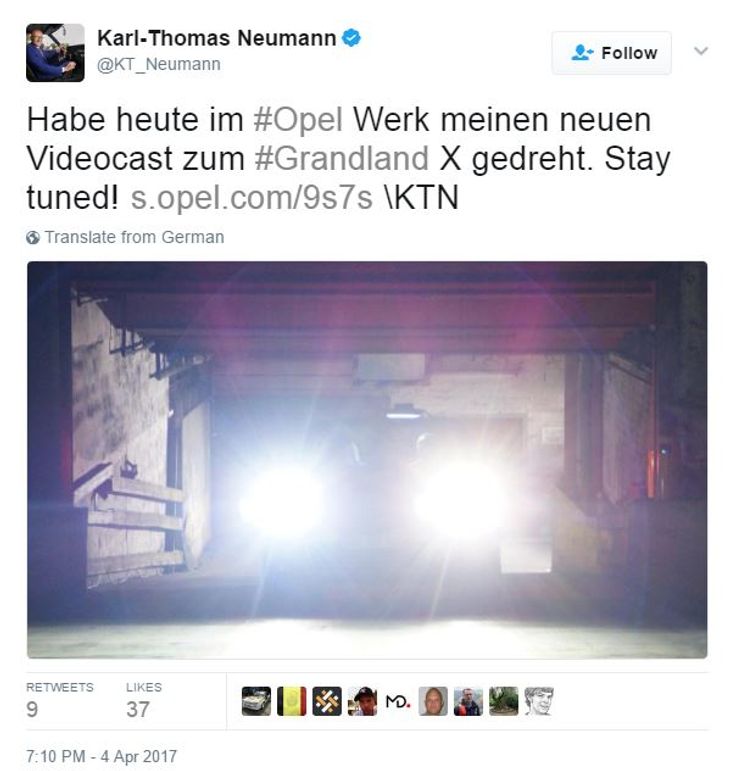 Details of the Grandland X have yet to be revealed but you can expect a modern exterior and interior design with the possibility of an all-wheel drive version in the range. In terms of engines, the Grandland X will most likely be powered by a 1.6-litre petrol engine as well as a 1.6-litre diesel and 2.0-litre diesel engine, as offered on the 3008.
We will keep you updated as soon as more details are revealed.
Related Content
Opel Reveals Crossland X SUV
Update: Peugeot's takeover of Opel
New Peugeot 3008 pushes mobility further
Peugeot 3008 (2016) First Drive
New Peugeot 3008 coming to SA in 2017
Want to buy an Opel?