The next generation of Great Wall Motors bakkies will see a massive jump in quality and refinement, thanks to input from GWM's luxury SUV subsidiary, Haval.
During our visit to the 2018 Beijing Auto Show, we were afforded the opportunity to sit down with Great Wall Motors (GWM) group vice-president of product planning Samuel Chen, who gave us some insights into both Haval's and GWM's future portfolios. The big news is that the GWM Steed workhorse will be underpinned by a modified version of the Haval H9 7-seat adventure SUV (itself confirmed for SA market introduction before the end of 2018).
With commonality and parts sharing between Haval and GWM, we expect the new Steed to shake off some of its workhorse attire and gain a big step up in terms of refinement and luxury. Globally we're seeing a shift towards lifestyle and luxury bakkies, like the Mercedes-Benz X-Class, so having an upmarket Steed alongside a workhorse makes a good business case.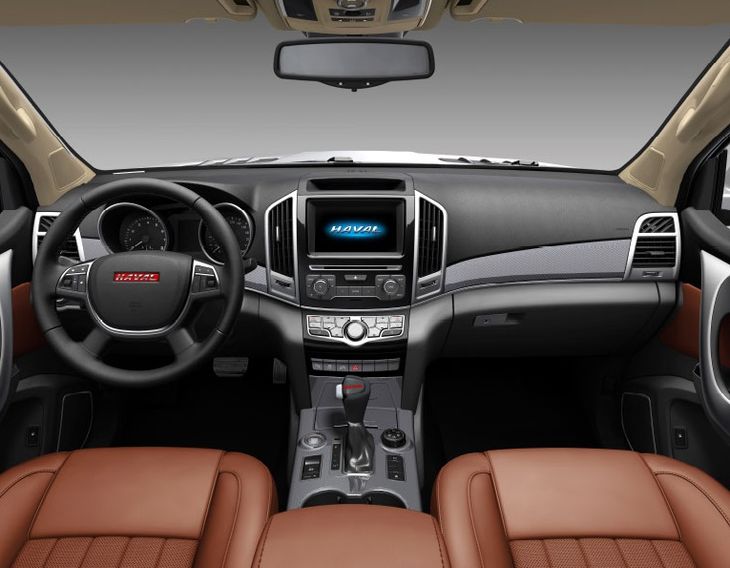 The cabin of the Haval H9 SUV. Elements from this luxury SUV will find their way into the new GWM bakkie, moving it into the luxury lifestyle space
In terms of size, the Haval H9's wheelbase of 2 800 mm is a tad shorter than that of the Toyota Hilux (3 085 mm) and Ford Ranger (3 220 mm). The H9 offers a smart 4x4 system with a low-range transfer case and we expect this to be carried over to the new bakkie. One potential hiccup we anticipate is the lack of a diesel engine. Currently, the GWM/Haval powertrain portfolio comprises 1.5- and 2.0-litre 4-cylinder turbopetrol motors, and we're not sure the H9's 180 kW and 350 Nm motor will find favour among bakkie fans, at least not in South Africa, where turbodiesel double cabs dominate. The big players in the segment are all opting for V6 diesel engines, but Mr Chen confirmed more powertrains are in development.
"In terms of powertrains, yes, we will have a sort of competitiveness in the local market, in terms of updating its appearance and comfortability – it's also something we're also working on," he said. "This new pick-up that we're working on, it will have very much an SUV type of interior space, so it's not so much the old-style typical truck feel anymore. You are driving a pick-up (with a decidedly) SUV interior, so that's something we're definitely moving towards," Mr Chen added.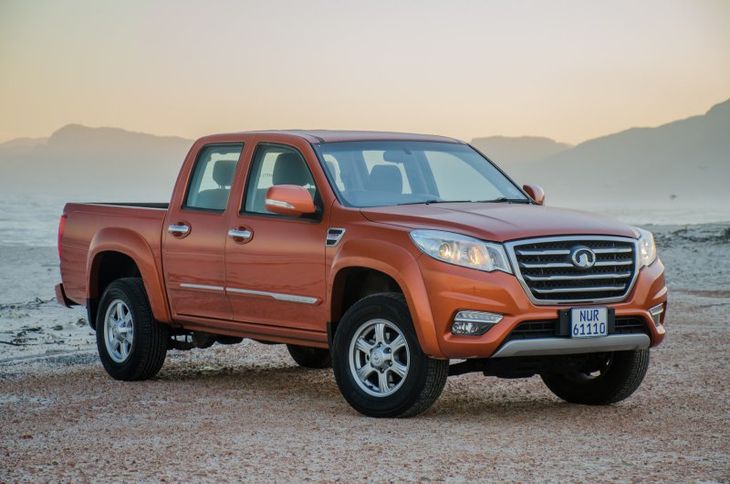 We reviewed the Steed 6 back in 2015 and had this to say: For your money, you are getting a capable and modern bakkie that comes packed to the hilt with features. The Steed 6 is by no means perfect, but it's better than you think and does a good job of undercutting its competitors by a significant margin; it represents excellent value.
The new GWM 1-tonne bakkie will share a platform with an all-new Haval SUV, and both will be built on the same line at a new facility in China. Interestingly, Haval is expected to launch its own version of this bakkie too. We estimate that the new Great Wall Motors bakkie will be revealed internationally as soon as next year, with a potential market introduction for SA in 2020.
Further Reading
BMW and the future of the Double-Cab Bakkie
GWM Steed 6 2.0 SX (2015) Review
GWM Steed 5/5E facelifts coming
Want to buy a Haval or GWM?