Mitsubishi has announced a 3-year mid-term business plan that aims to focus on the brand's key strengths. New products are on the way and some are being axed...
Mitsubishi is re-focusing its efforts following the announcement of its Small but Beautiful plan which aims to reduce fixed costs by optimising production as well as implementing a new regional and product strategy.
As such, Mitsubishi will no longer sell new vehicles in Europe but will instead focus its attention on developing its business in the ASEAN markets, Africa, Oceania and South America.
"We will shift our strategy from all-round expansion to selection and concentration," says Takao Kato, representative executive officer and chief executive officer of MMC. "First of all, we will complete our structural reform and further strengthen our competitive areas, ultimately to build a corporate structure that can surely generate profits during this mid-term period."
Let's talk product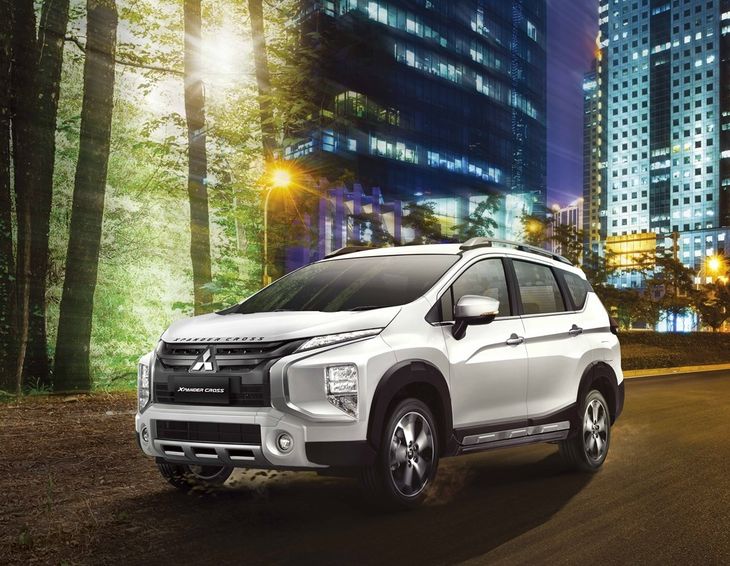 The Xpander Cross is expected in South Africa in coming months...
We reported this week that the legendary Mitsubishi Pajero was no longer viable and production in Japan is expected to come to an end in the near future. Mitsubishi South Africa has, however, stated that it will continue to offer the Pajero locally until production comes to an end.
The Pajero Sport will, however, forge on in the 7-seat Adventure SUV segment with an all-new model expected in 2023. More so, a new Outlander is also expected to be revealed in coming months too with a plug-in hybrid version expected later in some markets (not likely for SA). Mitsubishi will also introduce an Eclipse Cross PHEV in select markets.
South African buyers can expect the new Mitsubishi Mirage budget hatchback and the new Xpander Cross to reach our shores in the near future.
As for the Triton double-cab bakkie, it will play a critical role for Mitsubishi going forward and a new Triton has been confirmed for 2022. It will share a platform with the Nissan Navara and while the 2 bakkies will share key componentry such as engines, transmissions, suspension and so forth, they will each feature their own distinct design.
Further down the line in 2023, two all-new SUV / crossover products are in the pipeline but details of these new products have yet to materialise. Let's hope a replacement for the ageing ASX compact family car is in the works...
We will keep you updated as more information becomes available
Buy a Mitsubishi on Cars.co.za
Related Content
Renault/Nissan/Mitsubishi Strengthen Alliance
Mitsubishi Pajero Sport (2020) International Launch Review
Mitsubishi Triton Xtreme (2020) Specs and Price
Mitsubishi Eclipse Cross 1.5 Turbo GLS (2020) Review