August 2018 was yet another disappointing month for new car and light commercial vehicle sales in South Africa while export sales recovered moderately during the period according to the National Association of Automobile Manufacturers of South Africa (NAAMSA).
Despite the declines experienced in August 2018, WesBank states that the industry has remained relatively flat year-to-date currently reflecting -0.6% for the first 8 months of the year.
"Despite perpetual pressure on the economy this year with total industry sales remaining subdued, the dealer channel has been resilient showing 2.4% year-to-date growth. "With four months remaining in 2018, WesBank's forecast of 3% growth is still possible. However, if the deterioration of the rand to foreign currencies continues as we've seen in August, consumers could feel more of a pinch when buying new cars going forward" said Ghana Msibi, WesBank's Executive Head for Sales and Marketing.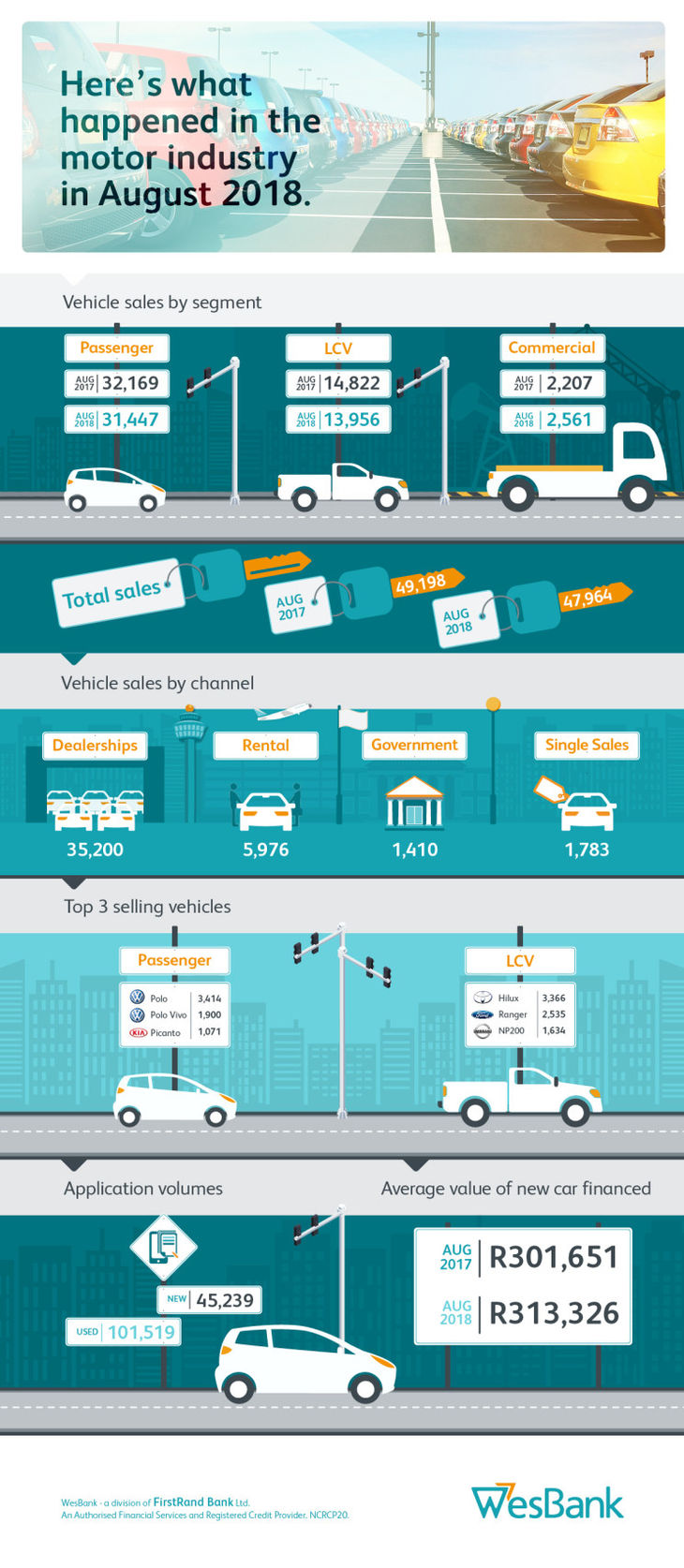 New Cars Sales Summary - August 2018
Aggregate vehicle sales of 47 964 units down by 2.5% (-1 234 units) compared to August 2017

Passenger car sales of 31 447 units down by 2.2% (-722 units) compared to August 2017

Light Commercial Vehicle (LCV) sales of 13 956 down by 5.8% (-866 units) compared to August 2017

Export sales of 32 247 units up by 7.7% (2 317 units) compared to August 2017
Best Selling Car Brands in SA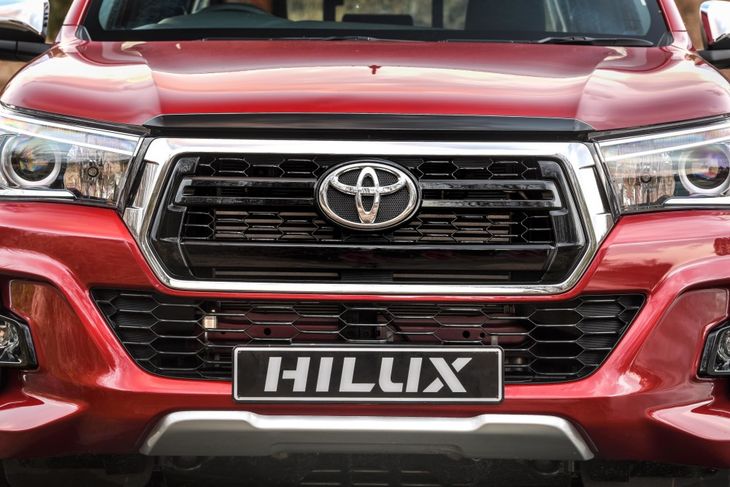 Toyota - 10 869 units

Volkswagen - 7 932 units

Ford - 4 979 units

Nissan - 4 936 units

Hyundai - 3 162 units
Best Selling Cars in SA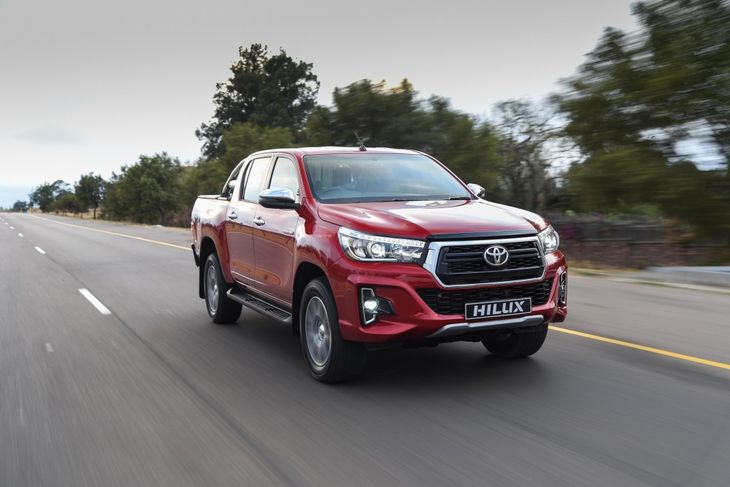 Sales Outlook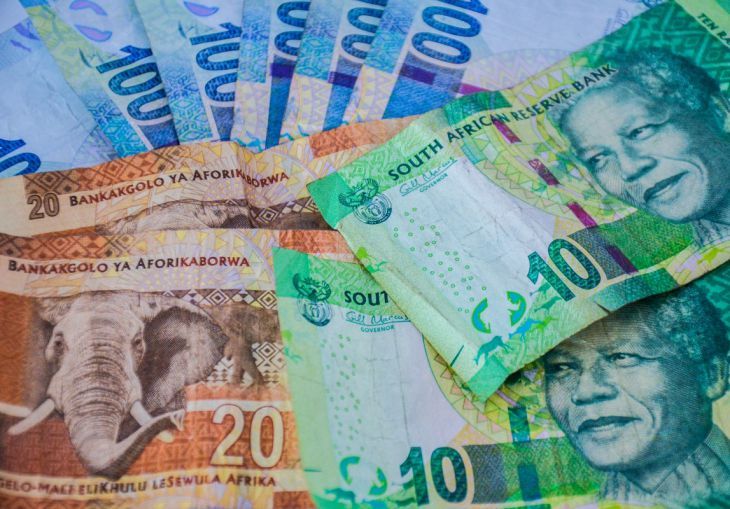 The current socio-political environment has negatively impacted on business confidence and investor sentiment. The weakening Rand will exert pressure on inflation and new vehicle prices while challenges in the business and trading environment are expected to continue into the foreseeable future. The domestic market will, therefore, remain under pressure for the short to medium term.
Export performance remains a function of the direction of the global economy and rising protectionism and trade disputes are contributing to uncertainty with lower global growth and higher inflation expected. NAAMSA predicts an export decline of 340 000 units or 7.0% for 2018. However, vehicle exports are expected to improve for the remainder of the year with positive momentum expected in 2019 and 2020. Export projections for 2019 are currently estimated at 384 000 units.
Related Content
How to get the Best Car Insurance Deal
9 Tips: Buying a Car on a Budget
4 Simple Ways to Cut the Cost of Motoring
2 Major Reasons to Consider Buying a Used Car
5 Ways to Ensure Car Loan Approval