There's something to be said about earning your rightful place among the top players in any industry. There are a few premium and first-class SUVs that have been around the block for some time now, but several are trying to jump on the bandwagon... I am just not sure they have what it takes, at least not yet. After all, brand value is something that takes time to build and has to be earned.
Maserati is one such newbie that entered this segment in 2016 with the introduction of its Levante – a name inspired by the warm, Mediterranean wind that can change from mild to gale force in an instant (similar to that of Cape Town's South Easter, then?). From its launch until June 2017, 25 000 Levante units were sold in 72 countries around the world, making it the highest-selling Maserati in that time, but the derivative that was originally launched in South Africa was the 3.0-litre turbodiesel V6. And, while it's no slowcoach with its 202 kW, 600 N.m of torque and a 0-100 kph sprint time of 7.3 seconds, it's not the sheer embodiment of a sporty Maserati either.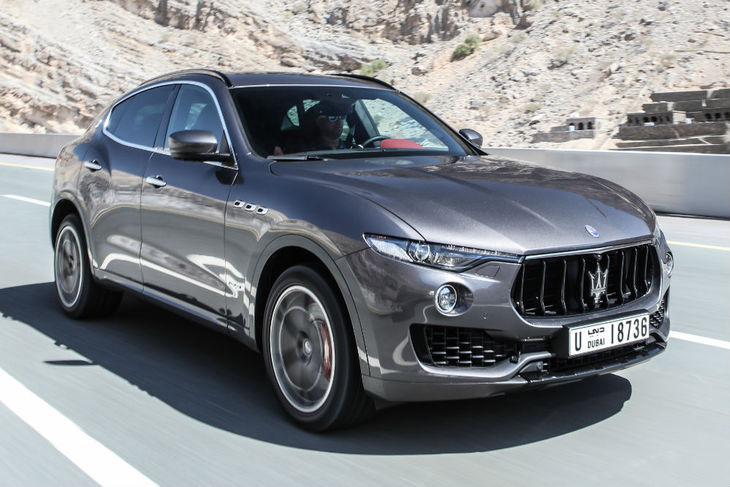 The 3.0-litre twin-turbocharged V6 powerplant transforms the Levante from a mere fashion statement to a performance SUV.
The Levante S – powered by a twin-turbo direct injection V6 that delivers 316 kW and 580 Nm – is now available on the local market, and, performance wise, the S is a suitably rapid Maserati. Capable of blasting from 0 to 100 kph in 5.2 seconds (replete with an urgent, snarly exhaust note), the S will go on to a top speed of 264 kph.
However, it costs R1 950 000, before you've specified either the open-pore-wood-grain-laced GranLusso or racier-looking GranSport packages, which pitches the S against faster, more powerful V8-engined machinery such as the Porsche Cayenne Turbo (404 kW/770 Nm) at R2 064 000, Mercedes-AMG GLE63 (410 kW/700 Nm) at R2 025 576, BMW X5 M (423 kW/750 Nm) at R2 073 757 and Range Rover Sport Autobiography Dynamic Supercharged (386 kW/625 Nm) at R1 989 435.
Up against a throng of thrusting V8s
Therefore, Maserati, although it offers spirited-enough performance, is outgunned at the price. Perhaps it succeeds at being a first-class SUV, which would position it ahead of anything that the aforementioned German products and the Range Rover Sport can produce... after, all, it is quite affordable compared with a Bentley Bentayga, which starts at around R3 million and a petrol-engined Range Rover, the cheapest of which is the Vogue SE Supercharged (R2 464 811)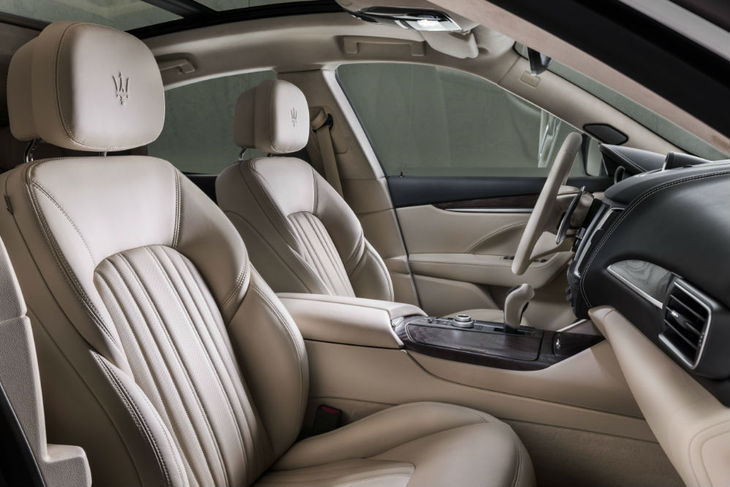 In GranLusso trim, the Levante S features sumptuous wood grain inserts and plusher seats, the GranSport is decidedly sportier.
For a start, the Levante has a 3.0-metre wheelbase, which helps makes it slightly longer overall than its major competitors and therefore the Italian juggernaut's cabin is quite roomy... something you look for in a first-class SUV. But supreme comfort is another requirement and I struggled to find a comfortable seating position and not just in the body-hugging, sculpted driver's seat of the GranSport, but in the passenger and the rear seats as well. Standard equipment includes leather-trimmed upholstery and a multifunction steering wheel, piano black trim, an 8.4-inch MTC+ touchscreen infotainment system, Bose audio with 8 speakers, cruise control, hill descent control, dual-zone climate control, wipers with rain sensor and keyless entry on the front doors. These features are certainly welcome, but don't scream "super luxury" to me.
Thankfully for Maserati's sake, the cabin positively exudes style and fine taste, especially when kitted out in signature red leather. And in true Maserati style, the customer has endless options to choose from – a total of 26 interior colour combinations, to be precise. Compared with its competitors, when it comes to looks (both inside and out), the Levante stands out, its interior looks special (right up there with the best), but overall comfort and the "wow" factor, in terms of tech, lags behind.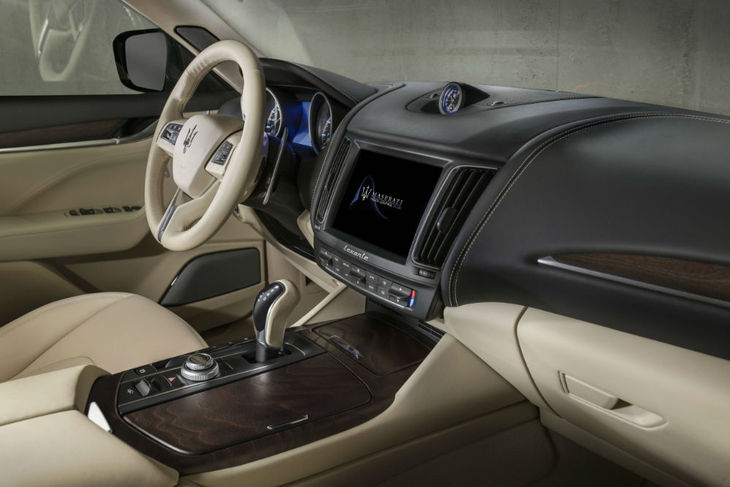 The Levante's interior certainly has a sense of occasion, but in terms of onboard technology, the Maserati's not a class-leader.
According to the Italian marque's representatives, the Levante S' standard features list might give its rivals a run for their money, and that is not an outlandish claim: even in cars that sit near the R2-million mark as standard, you'd be astounded by what you have to add (at extra cost) to specify them to a truly grand scale. But, as my fellow motoring scribe Ferdi de Vos opined when he drove the S overseas, "you need to dig deep for exclusivity, with extras (the S) will probably cost close to R2.3 million" too.
For all its tasteful design, the Levante's interior still doesn't feel quite as special as a Range Rover's (or markedly better than the powerful V8-engined competitors priced around the newcomer) and if its driving experience/performance is not any more special than any of the aforementioned cars, does the Maserati badge have enough gravitas to compete with any of them? Think of the Levante as the kook among the local road surfers that still needs to earn its place before it drops in on that big wave.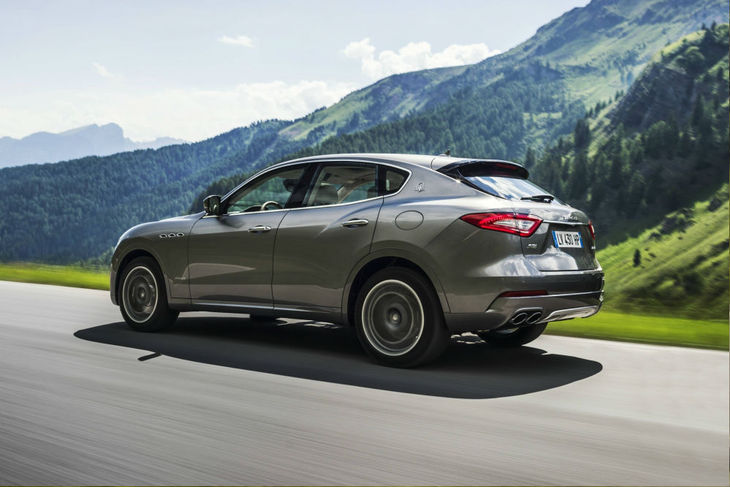 The Levante S is delightful to drive, tastefully designed (and finished), but in terms of outright performance, for the price, not that fast.
The aforementioned Cayenne Turbo, GLE63, X5 M and Range Rover Sport (let alone its meteoric SVR flagship, which costs R2 281 335, about the same as a well-specced Levante S) are well established in our market. They already make heads turn, hearts beat faster and change the course of conversations. This newcomer, as exquisite as it is, bears the badge of an undervalued brand that has lived in the shadow of Ferrari... Maserati desperately needs wider recognition in order to flourish.
Therefore, it wouldn't be my first option in this ever-growing segment. Look, if it is exclusivity you are after or standing out from the crowd, then you might be able to justify the hefty price tag of R1 950 000 (remember, that's before options). But in a segment of the market where devaluation is steep even on popular brands' products, how many buyers would be willing to be among the first to take the plunge and fly the flag for Maserati? Not all that many, I fear.
Related content:
Maserati Levante: Now with V8 Biturbo Power
Maserati Levante S (2018) Launch Review
Maserati Levante Diesel (2016) First Drive
Maserati Ghibli S (2016) Review
Maserati Ghibli S At The Red Line - Video Review
Interested in buying a Maserati?