At the recent launch of the facelifted Pik Up range, Indian brand Mahindra made the surprise announcement that it intends setting up a manufacturing base in South Africa. We sat down with Mahindra's Head of International Operations, Arvind Mathew to talk about the Indian giant's African (and global) ambitions.
For South Africans, the Mahindra brand is synonymous with affordable and rugged bakkies, but this vast Indian conglomerate's operations also include subsidiaries that specialise in aviation, farm equipment, motorcycles, electric vehicles, clean energy, financial services and much more. It is the world's largest tractor manufacturer, for example, and owns global brands such as South Korea's SsangYong and legendary Italian design firm, Pininfarina. It has set itself the challenge to be one of the world's top 50 most recognisable brands by 2030... placing it on a stage with the likes of Apple, Coca-Cola, Ford and IBM...
It would appear, given the surprise announcement by Arvind Mathew (Head of Global Operations) at the local launch of the revised Pik Up last week, that South Africa will play an important role in the Mahindra brand's global expansion...
How important is South Africa for Mahindra?
We sat down with Mr Mathew immediately following his surprise statement and asked him for more detail.
"We're going to head down to Durban tomorrow," Mathew said. "We are very keen to set up local manufacturing in South Africa. Clearly Port Elizabeth and Durban are the most logical places to set up...
"I took this job in December last year. This is my third trip to South Africa in the last 9 months, so South Africa is very important to us. From an international operations perspective my biggest markets are the ones around India, because they're just across the border, and almost all the products, from generators to trucks in those markets, come from India. But following those markets is South Africa. And that is just on automotive! So I've got an opportunity on farm equipment, trucks, construction equipment and so on in South Africa."
Why here? Why now?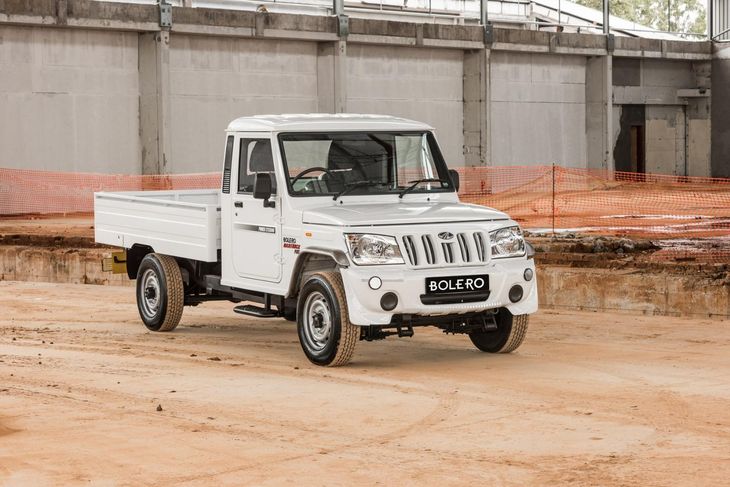 The rugged Bolero pick-up could be one of the first vehicles to be assembled locally.
"It's really a strategic decision. We believe that if we're in a market that's important to us we've got to invest. I'll be honest... South Africa today, if I run the numbers, doesn't make sense. But I think the benefit of building locally and being viewed as South African, those are things you really can't put a price on. So that is clearly one reason.
"The other is that I want to make South Africa my big base for the rest of Africa, primarily East Africa. Other African countries are not as mature (as South Africa) in terms of automotive components, manufacturing and so on. And you know, policies keep changing. There is this agreement that if we build in South Africa we can in theory ship all the way to Kenya without duties as long as we have 60% local content. But in practice it doesn't work that way. However, there will come a time when there will be some sort of trade blocks and I want to make sure we use that, all the way up to Ethiopia! So it's a strategic play.
"In the short term most of it (local manufacturing) will focus on Bolero and Pik Up… because those are vehicles that go all across the continent. Eventually, if we believe the KUV and TUV volumes are growing, we can look at those, but I don't see these volumes growing in other parts of Africa though."
It is worth pointing out that at this stage, it looks like the Mahindra operation will at first be a SKD (semi-knocked down) facility, as it wishes to to start production within a very short timeframe.
Lessons from Mzansi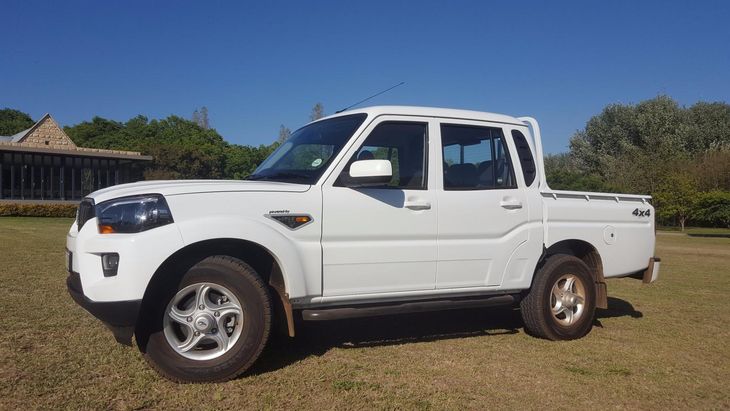 Recently introduced and vastly improved Pik Up could also eventually be manufactured in South Africa.
Now, with more than a decade of sales in South Africa, and having established nearly 60 dealerships and earning its reputation as a trusted brand, we asked Mathew what lessons were learnt on local soil.
"I think the big lesson is that you can't fool everyone all the time. You just have to deliver on quality and affordability. Don't over-promise and under-deliver. And eventually through word of mouth your brand gets established. It takes years to build a brand.
"And now we believe the time is right to start building the Mahindra brand, instead of the individual brands, such as Scorpio or XUV. Anand Mahindra, who is our chairman, has told us that he wants Mahindra to be one of the top 50 globally recognised brands by 2030. This means we have to sit side by side with Apple, Coca-Cola, Google, Ford and so forth! It's a tall ask, considering we are primarily an Indian brand from an automotive persepctive, but Tech Mahindra is clearly global. The only way we can get there is to make sure that all the different parts of the business go global and that the Mahindra brand is established worldwide."
On partners and competing with them
Mahindra and Ford recently signed a new agreement to explore areas where the 2 giants could work together. This follows on an earlier agreement that spanned from 1996 to 2001. According to Mathew, it is time that automotive companies start working together. It's still early days for the new agreement, but they will explore subjects such as electrification, connected services and developing markets, looking for opportunities.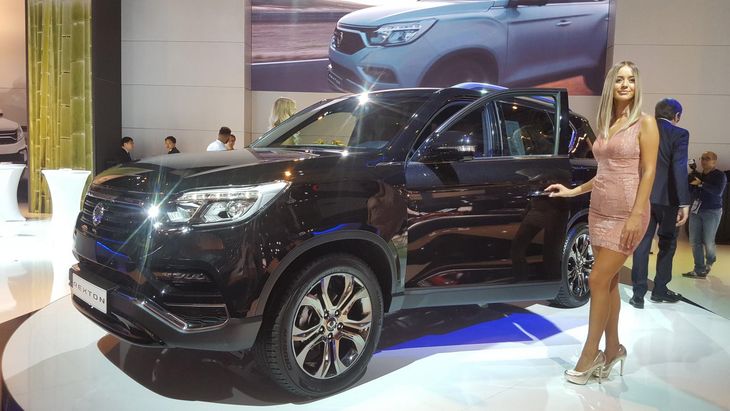 Recently launched at the Frankfurt Motor Show, the new SsangYong Rexton - part of Mahindra's global strategy.
Interestingly, Mahindra's global ambitions are approached with a somewhat different mindset when it comes to the way it works with (and sometimes competes against), its own subsidiaries. Take SsangYong, for example, the South Korean brand that also specialises in SUVs and crossovers. One would think that platform sharing would be a natural first step, but in this instance, it's not.
"We allow our partners to do their own thing," Mathew explains. "Of course, where it makes sense, if there is an opportunity to share costs through sourcing, for example, we work together, but in the end of the day they're their own brand and they make their own decisions. The brands have to be unique, because the markets are unique. Sometimes we will compete with them!"
You may also be interested in;
Mahindra Pik Up Double Cab (2017) Launch Review
Mahindra TUV300 1.5 CRDe T8 (2017) Quick Review
Mahindra KUV100 G80 K8 (2016) Review
New-look Mahindra Scorpio lands in SA
Looking to buy a new / used Mahindra?