Isuzu South Africa has made it known that the localised version of the Isuzu D-Max bakkie will only be available in 2022.
As one of SA's three most popular bakkies (Toyota Hilux and Ford Ranger being the other two), the news of an all-new D-Max has provided much excitement for its loyal customers and fans. A new version doesn't come around very often, with the current generation tracing its introduction back as far as 2011. The new model as already seen sales in major bakkie markets such as Thailand and Australia, but the South African version won't be available until 2022.
Earlier reports suggested that the D-Max would be available in 2021 but Covid-19 has delayed the local manufacturing facilities upgrades and pushed back the testing of the local unit by more than a few months. Isuzu prides itself on building bakkies for the local market and as such does not import its D-Max but builds it locally in Port Elizabeth after extensively localising the product to endure harsh South African conditions. According to Isuzu SA, "some of the key projects being undertaken include testing on the load box which in the current bakkie has significantly thicker steel in strategic areas such as the load box inner panels, load box front panel, and tailgate.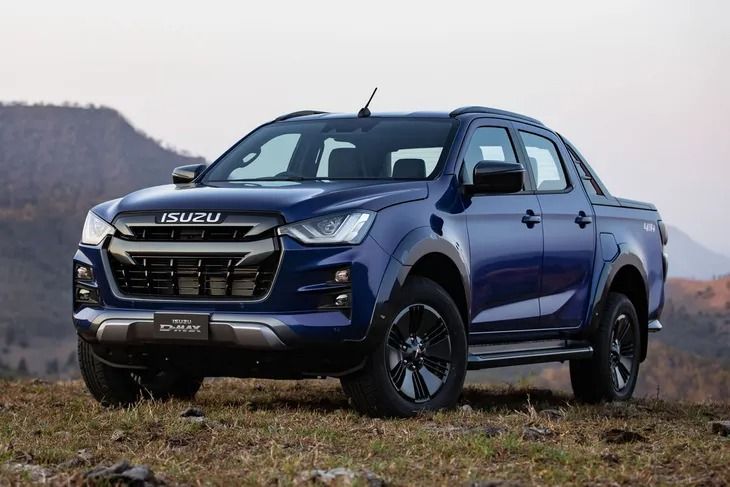 The new D-Max is already on sale in overseas markets.
Other areas receiving attention from local engineers include, dust sealing, suspension tuning and development of local dampers, development of all-terrain tyres, rear differential lock and axles, wiring harnesses, and accessories such as canopies, roll bars and nudge bars."
As you can see from the images above, local testing has begun so hopefully with a year's 'notes' under the engineers and testing crew's belts, the D-Max fans will still be loyal to the brand.
The next 2 years will see a major shake-up in the bakkie segment as the Toyota Hilux will be facelifted in 2021 as well as new entrants such as the GWM P-Series, Renault Alaskan and Oroch, Peugeot Landtrek and Mazda BT-50. Also on the cards is a facelifted Navara.
2022 will see an all-new Ranger built on the same platform as the VW Amarok which will be built in Ford's local plant in Pretoria.
The new-generation Isuzu D-Max has already garnered positive reviews in markets where it is on sale, where one of Cars.co.za's international correspondents Matt Campbell was able to give it a thorough test and wrote this review.
Related content
5 Stars for Isuzu D-Max Safety
How the AmaFord changes everything
5 reasons Hilux and Ranger should worry about a Korean bakkie onslaught