Lexus has given its LX, RX and NX models a specification update. See details below…
In a bid to keep its SUV product lineup fresh, luxury Japanese brand, Lexus has introduced improved specification for its flagship LX luxury SUV, RX premium SUV and its NX premium crossover.
Lexus LX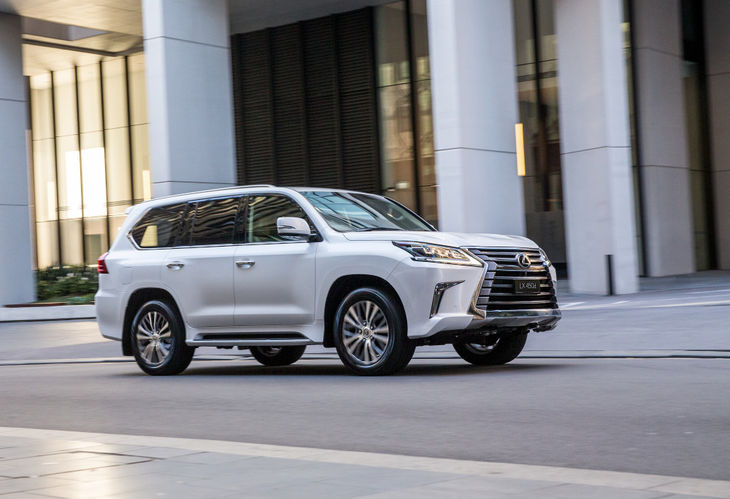 Offered as either a 5- or 8-seater, the Lexus LX is offered with either a 5.7-litre V8 petrol engine with 270 kW and 530 Nm or with a 4.5-litre V8 diesel engine with 195 kW and 650 Nm of torque.

Specification updates for the Lexus LX include a new Terrane Khaki body colour, a new Ochre interior trim, a buzzer function to warn the driver and passengers if a seat belt is not being worn and wireless headphones to boost the infotainment experience. A 7-year/100 000 km warranty and maintenance plan is standard.
Lexus LX Price in SA
LX 5.7 V8 Petrol - R1 894 100
LX 4.5 V8 Diesel - R1 827 600
Lexus RX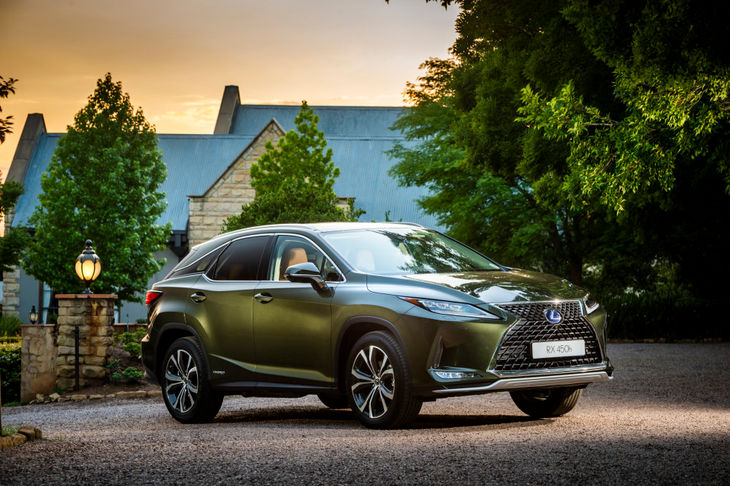 The Lexus RX with 4 trim grades available to buyers including RX 350 EX, RX 350 L EX, RX350 F Sport and RX 450h SE.
The RX 350 derivatives are powered by a naturally aspirated 3.5-litre petrol engine with 221 kW and 370 Nm of torque (RX 350L with 216 kW/358 Nm) while the hybrid RX 450h SE offers 230 kW and 335 Nm.
Specification improvements include improved seat quality ranging from natural leather for EX grade to natural high leather for the RX 350 L 7-seater, F-Sport and SE grades. Seatbelt warning is also standard for all passengers (front and rear). Dynamic automatic headlights are also now standard.
Lexus RX Price in SA
RX 350 EX - R1 053 100
RX 350L EX - R1 131 400
RX350 F-Sport - R1 178 200
RX450h SE - R1 369 200
Lexus NX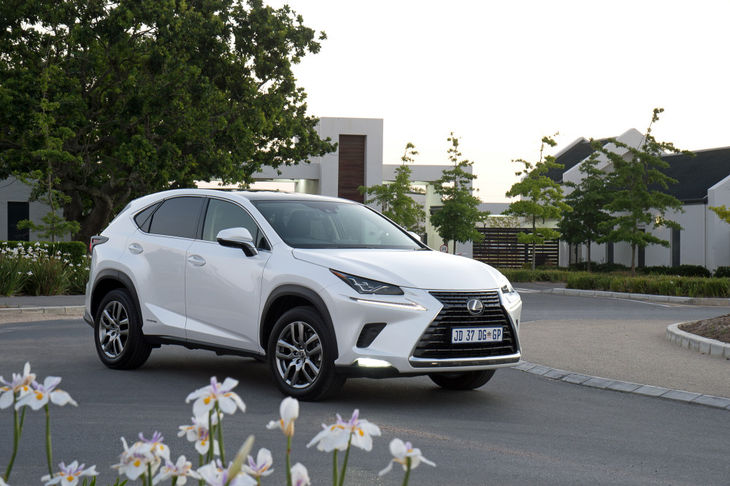 Buyers in the market for a premium crossover might want to consider the Lexus NX, offering the NX 300 EX, NX 300h SE / EX and the sporty NX 300 F Sport.
A naturally-aspirated 2.0-litre petrol engine is on offer with 175 kW and 350 Nm while the NX hybrid employs a 2.5-litre petrol-electric hybrid powertrain with 150 kW and 210 Nm.
Changes for the NX now include 2 hybrid derivatives (EX and SE), an updated tachometer and steering wheel, inside door handles gain metallic coating and keyless entry for the back door. The NX 300 F Sport and hybrid SE derivatives gain a 14-speaker Mark Levison sound system and Active Sound Control.
Lexus has also expanded on the colour offering with 3 new colours for the EX, SE and hybrid models including Terrane Khaki, Celestial Blue and Black. The NX 300 F Sport can be had in new colours too including White Nova, Terrane Khaki, Celestial Blue and Black.

The NX 300h also gains High Alloy wheels (previously Base Alloy) and park distance Control with standard front and rear clearance sonar has been added to the EX and SE grades.
Lexus NX Price in SA
NX 300 EX - R760 900
NX 300 F-Sport - R901 500
NX 300h SE - R992 000
The Lexus NX and RX models are sold with a 7-year/105 000 km warranty and 7-year/105 000 km maintenance plan.