We've always regarded the Lexus RX as a strong contender in the Premium-SUV segment, but do the recent refinements to the model (and the addition of a few new features) give it broader appeal? We tested the flagship RX 450h SE derivative to find out.
We like: Excellent build quality, standard features list, refinement, ride comfort
We don't like: Not as spacious as some of its German rivals, not as economical as one might hope
Fast Facts
Price: R1 342 100 (February 2020, no options)
Engine: 3.5L V6 / electric hybrid
Gearbox: CVT
Fuel economy: 5.7 L/100 km (claimed)
Power/Torque: 230 kW/335 Nm
Performance: 0-100 kph in 7.7 sec (claimed)
Own a Lexus? Tell us about your experience here.
SERIOUS ABOUT BUYING?
Where does it fit in?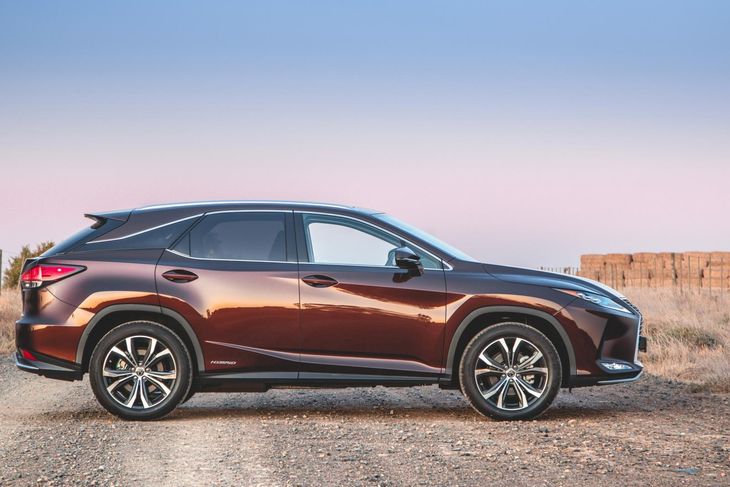 ​
The RX's striking design has been subtly updated, and still looks right up to date. 20-inch wheels are standard.
The RX is arguably one of the most underrated vehicles in the local market, but the 4th-generation model has not quite made the impression that Lexus may have hoped it would – at least not yet. Besides being slightly smaller inside than most of its rivals, there's precious little that it does wrong, in our view. However, the lack of a turbodiesel derivative in this market is likely as big a factor in the model's underwhelming sales performance... as badge snobbery. In our previous review, we also identified a slightly fidgety ride on some surfaces and occasionally erratic transmission performance.
The now-refreshed RX 450h SE is priced and positioned as an intelligent alternative to the market's big sellers (in the Premium SUV segment), and should, in theory, deliver the creamy smoothness of a refined petrol engine in combination with turbodiesel-like fuel economy. The best of both worlds, then? And, has Lexus ironed out the minor shortcomings of the previous-spec model? Let's see...
Own a Lexus? Please tell us about your experience here.
How it fares in terms of...
Design & Packaging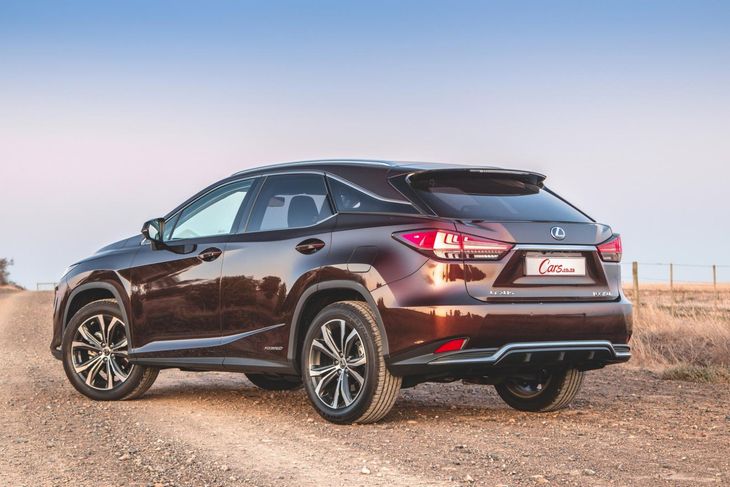 ​
With its "creased" exterior design language and smart detailing, the RX looks suitably premium.
When Lexus' "origami" design language first arrived on the motoring scene, it was often criticised, but the brand has persisted with it and now, several years, later, the RX looks just about right – not too challenging, yet still modern and interesting… as a result, this facelift incorporates very minor changes to the model's exterior execution.
Or so it would appear... Lexus actually points out a fairly large number of changes. There's a new version of the signature Lexus "spindle" grille, slimmer headlights, more round edges to the redesigned front bumper, a revised side "character line" (it's purported to facilitate a coupe-like silhouette), a redesigned rear lower bumper and new combination LED tail lamps. Riding on 20-inch alloy wheels as standard, and with an electrically operated sunroof included in the deal as well, the RX 450h SE turned many a head during our test period. It looks every bit the flagship Premium SUV that it is.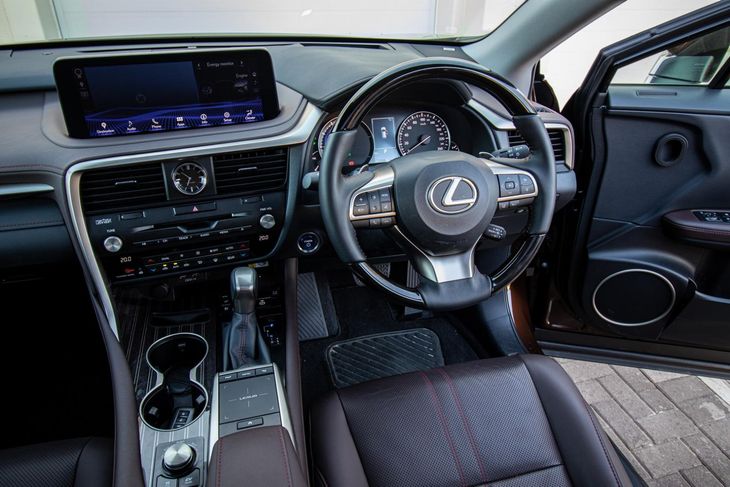 The most obvious change inside is a large new 12.3-inch touchscreen.
Inside, besides the tech changes detailed later in this article, the RX is much the same as before, with an emphasis on exquisite quality and detailing. It's not, ultimately, as practical as some of its rivals, however, and while rear legroom will be good enough for most adult passengers, the load bay is notably smaller than (most of) the competition – Lexus claims a luggage capacity of 453 litres, compared with, for example, the BMW X5's 500 litres.
The current-generation RX boasts one of our favourite Premium SUV cabins; it bristles with tech features and high-quality finishes. Lexus has further improved the recipe with this latest model... remember, the RX 450h SE is the flagship derivative, and as such, it comes loaded with standard features.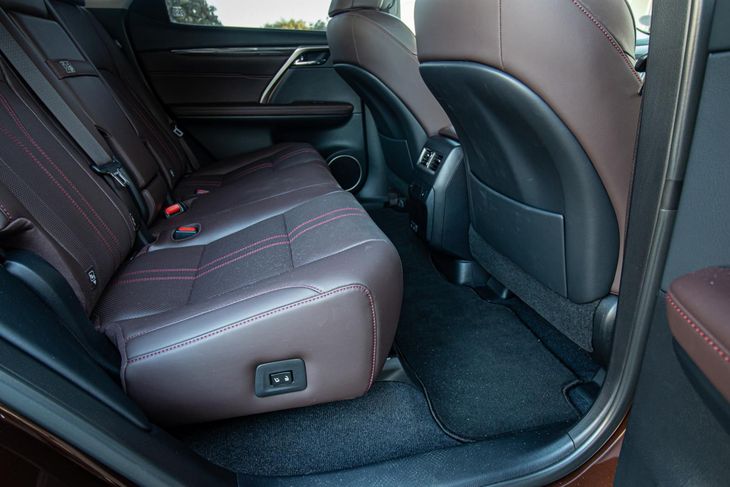 Sufficient rear legroom for rear passengers, but it does feel more "claustrophobic" than some rivals. Note electric switches to fold rear seat backrest.
The most obvious change in the cabin is the new, touch-sensitive, 12.3-inch central infotainment display. This is a significant change, and perhaps an acknowledgement by Lexus that its (if further improved) traditional trackpad with haptic feedback is not universally loved. The system also features voice control for certain functions, so you're spoilt for choice when it comes to functionality.
In terms of smartphone integration, the RX is bang up to date; it's compatible with Apple CarPlay/Android Auto and has no fewer than 4 USB ports. Voice control via Apple's Siri or Google's Assistant is also possible. MyLexus (a bundle of connected services via a dedicated app) and a wifi hotspot with an initial complimentary 15GB data plan (more data can be purchased at any time) are standard too.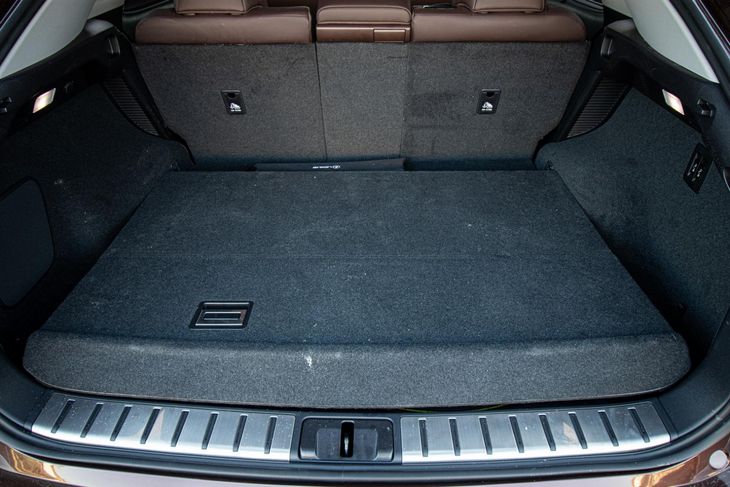 With its high floor, the RX's boot is not as big as most rivals', and ultimate utility space with the seats folded down also lags the market leaders.
As ever, the level of fit and finish in the RX is top-notch; the cabin features rich leather surfaces, beautiful stitching and quality wood in all the right places. A new Rich Cream interior trim colour has been added to the line-up, exclusively for the RX 450h SE, but we found our test unit's Noble Brown hue both practical and suitably stylish.
Lexus doesn't skimp on standard features: this SE derivative features a top-quality 15-speaker Mark Levinson audio system as standard in addition to, among other features, an ambient lighting package, a wireless charging pad, as well as an HUD (head-up display).
Performance & Efficiency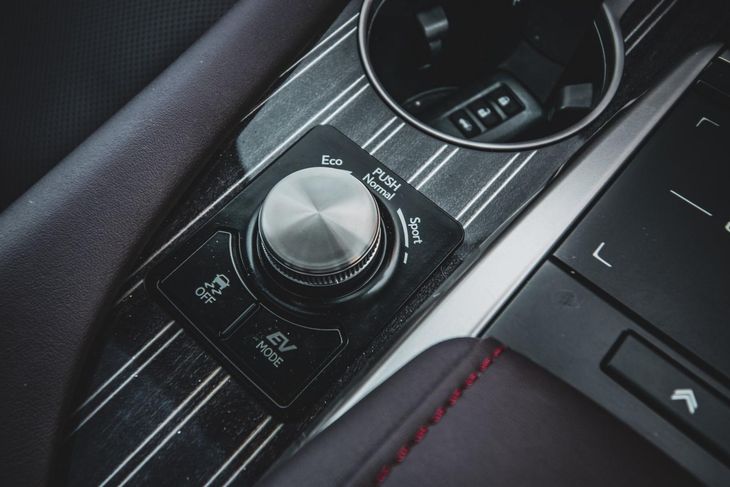 ​
If battery charge allows, the RX 450h can be driven on electricity alone for short distances.
Unlike its two listed rivals, the RX 450h is a "traditional" hybrid in the sense that it doesn't allow for its batteries to be topped up using a charging station; it recharges itself by storing energy recouped from braking or coasting in its (substantial) battery pack. The creamy smooth 3.5L V6, plus a pair of electric motors deliver combined outputs of 230 kW and 335 Nm of torque. Power is transmitted via (what certainly felt like) an improved version of the marque's continuously variable transmission. The big, heavy SUV certainly does get a move on… Lexus claims a 0-100 kph time of 7.7 seconds.
But to focus on such performance figures (impressive as they are) is to miss the point of the RX 450h entirely. This is a relaxing, smooth and – when absolutely required – swift machine.
And fuel economy? Well, Lexus claims a combined cycle consumption figure of 5.4 L/100 km, but you're going to have to work hard to achieve that regularly. We averaged around 8.2 L/100 km, and it needs to be noted that we tried to make use of full-EV mode as often as possible. So, if it's the ultimate combination of efficiency and performance you're after, a turbodiesel will probably still come out tops. If on-road refinement (especially a hushed cabin) is a major requirement, however, the RX's hand is stronger...
Ride & Handling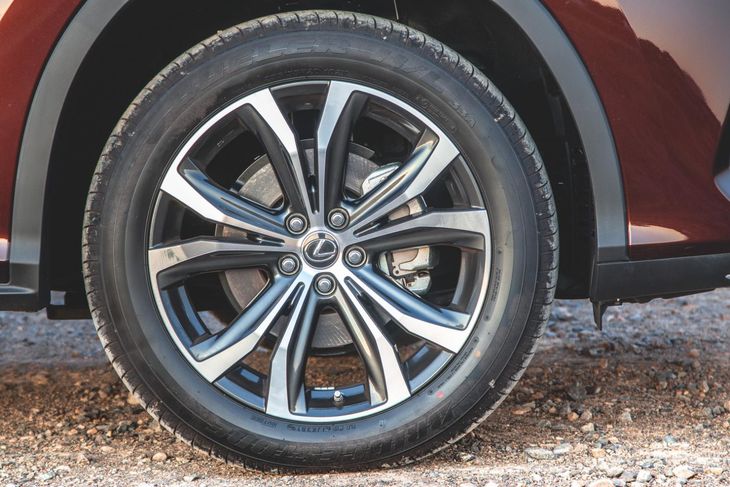 ​
Lexus has made a number of detail changes to the RX's underpinnings with the goal of further improving ride comfort, resistance to body roll and refinement.
In our review of this car's predecessor, we noted a fidgety ride quality on poor road surfaces; so, in a bid to further improve the RX's torsional rigidity, ride control and overall comfort, Lexus' engineers made a large number of detail improvements for this lifecycle update, including the addition of 36 additional weld points and the application of 4.2 metres of additional body adhesive.
Furthermore, a larger-diameter (but lighter) rear stabiliser bar, combined with more rigid hubs, are claimed to reduce body roll and improve steering response (the RX's vehicle stability control system also gains an Active Cornering Assist function to counter the effects of understeer).

Lexus always does seating well - the RX's chairs impressed during long road trips.
To improve ride quality, newly designed shock absorbers (with a "friction control" function) are fitted, while dynamic dampers have been installed at the front to further suppress road vibrations.
Does it all work? Well, without a pre-facelift RX on hand to compare, it's tricky to say, but we think there is a marked improvement in overall suppleness. It's still not the most dynamic of Premium SUVs, but, does it need to be? We took the RX on a long road trip that included mixed surfaces (as well as some gravel) and came away impressed with the Lexus' overall composure and occupant comfort.
Price and warranty (February 2020)
The Lexus RX 450h SE sells for R1 342 100 (February 2020) and is backed by an impressive 7-year/105 000 km warranty and 7-year/105 000 km maintenance plan. How's that for peace of mind? Additionally, the battery pack carries a warranty valid for 8 years or 195 000 km. Service intervals are scheduled for every 15 000 km or once a year.
Verdict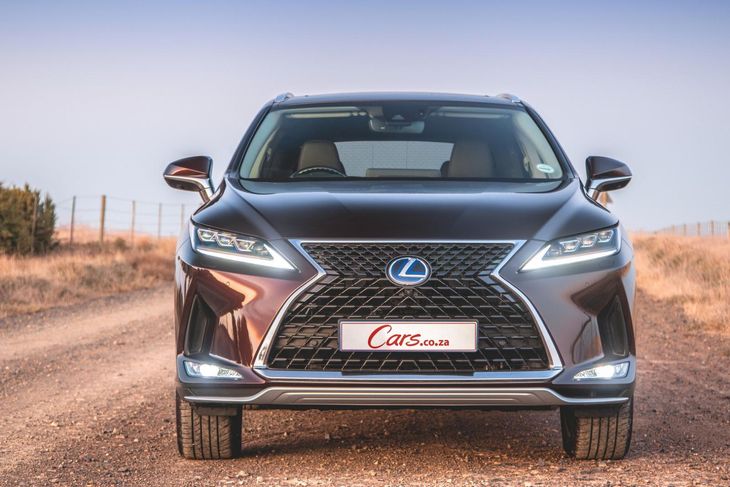 ​
The flagship model features so-called Blade-Scan technology in its adaptive high-beam system to improve illumination and light distribution.
As ever, it's hard to beat this Lexus in terms of its suite of standard features. You'd have to spend considerably more on some of its German rivals to bring them up to the same level as the RX 450h SE. But generous standard spec is not the RX's only virtue – it is a genuinely likeable car, with a smooth, easy-going character that prioritises comfort over firm sportiness, which is actually quite refreshing.
Ultimately, the Lexus' hybrid drivetrain can't match the performance/economy balance of most of its turbodiesel rivals, however, plus its load bay is somewhat cramped. Lexus' attempts to improve the ride quality are admirable and definitely make a difference. And overall, the refinement of the drivetrain appears to have gone up a notch or two as well, particularly with regards to the CVT's calibration.
We expect the RX 450h SE to remain a fringe alternative in the Premium SUV segment, but those who do take the plunge and opt for this charming, calming car, won't be disappointed.
Looking to buy a new/used Lexus RX?
Find one on Cars.co.za by clicking here