The facelifted Land Rover Discovery Sport has arrived in South Africa and we spent an extensive 2 days sampling the newcomer across a variety of terrains.
The Land Rover Discovery Sport is a 7-seater Executive SUV and a past #CarsAwards – powered by WesBank – Lifestyle SUV and Leisure Car category winner. Given how SUVs have dominated global sales charts, it's imperative that Land Rover keeps pace with its rivals and the British brand has duly released a substantially-updated version of its Discovery Sport.
What's changed & what's on offer?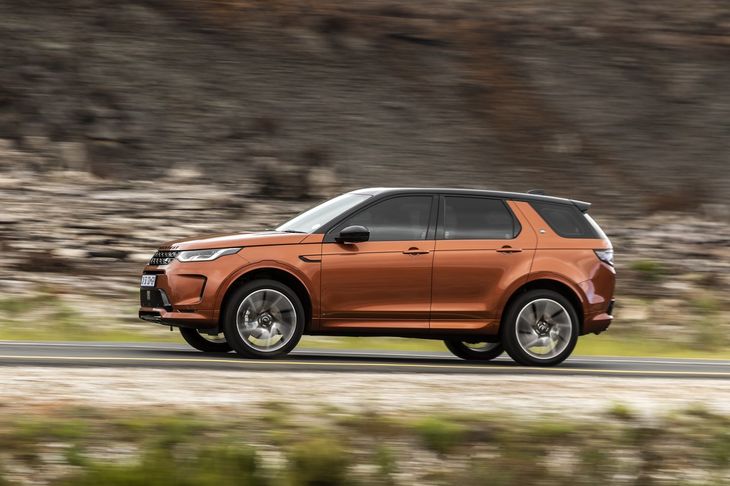 The Land Rover Discovery Sport has been given a substantial update, both inside and out.
In South Africa, the new Land Rover Discovery Sport is available in either base- or, for those want something sportier, R-Dynamic, trim, the latter of which is offered in S, SE and HSE specifications. There are 2 engines in the launch line-up; Land Rover has dipped into its diverse powertrain inventory and installed the Ingenium 2.0-litre turbopetrol and -diesel powerplants in the updated range.
We only had the turbodiesel D180 units to sample on the launch and, given our prior experience with the petrol-engined Discovery Sport, the former is the one to have based on its superior fuel economy (Land Rover claims an average consumption figure of 5.8 L/100 km). The 2.0-litre turbodiesel delivers 132 kW and 430 Nm, while the petrol equivalent produces a more performance-orientated 184 kW and 365 Nm. All derivatives feature all-wheel drive, as well as a revised 9-speed automatic transmission. An uprated fuel tank of 65 litres has also been added,
The real changes are to be found under the newcomer's sheet metal, with a switch to a more modern platform (which also underpins the new Range Rover Evoque). This new architecture is stiffer and claimed to facilitate improvements in terms of noise- and vibration reduction, occupant comfort, as well as safety. Needless to say, the newcomer's appearance has been given a subtle update and we really like the new LED headlights, while the cabin gains some more luxury trim. There's a rejigging of the seating arrangements: the Discovery Sport is marketed as a 7-seater SUV, but its 3rd row of seats is optional. If so equipped, up to 24 seating combinations are available! As for the seats themselves, Land Rover says they're brand new; the 2nd row can be folded in a 40:20:40 configuration.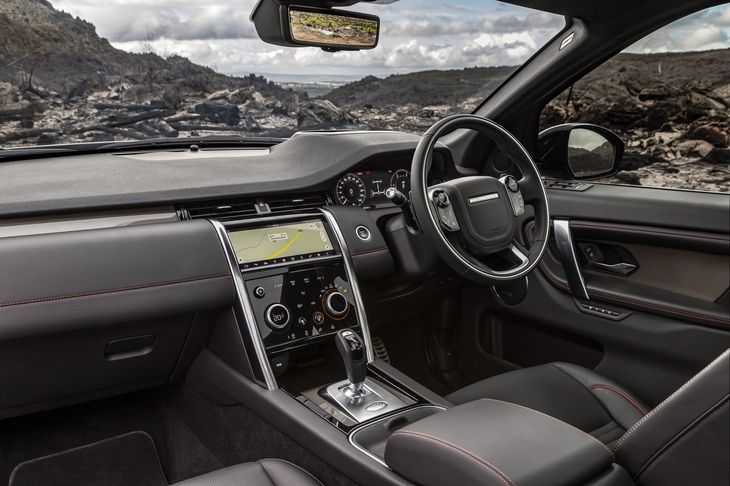 The cabin gains the latest infotainment system from JLR, while the clever rear-view mirror and digital dashboard are optional.
Meanwhile, the newcomer features the intuitive Touch Pro touchscreen infotainment system, which is Android Auto and Apple CarPlay compatible. The ClearSight rear-view mirror, which uses a rearward-facing camera located on the roof to provide a high-def video with a wide field of view, is particularly impressive. You have the option to turn it off, but given how much more detail it displays compared with a conventional mirror, it's a must-have. A wireless charging pad, 4G wifi hotspot, and plenty of USB power ports (to ensure devices remain charged) are other noteworthy features.
In true Land Rover tradition, the new model is just as capable as its predecessor in terms of off-road ability. It features a wading depth of 600 mm and a ground clearance of 212 mm. The vehicle features the 2nd-generation Active Driveline system, as well as Terrain Response 2. The new Discovery Sport is primarily front-wheel-driven, but if the vehicle detects a slippery road surface, its powertrain will automatically send power to the rear wheels and adjust the torque delivery to suit prevailing conditions. There are 4 offroad modes: Comfort, Sand, Grass/Gravel/Snow, Mud/Ruts.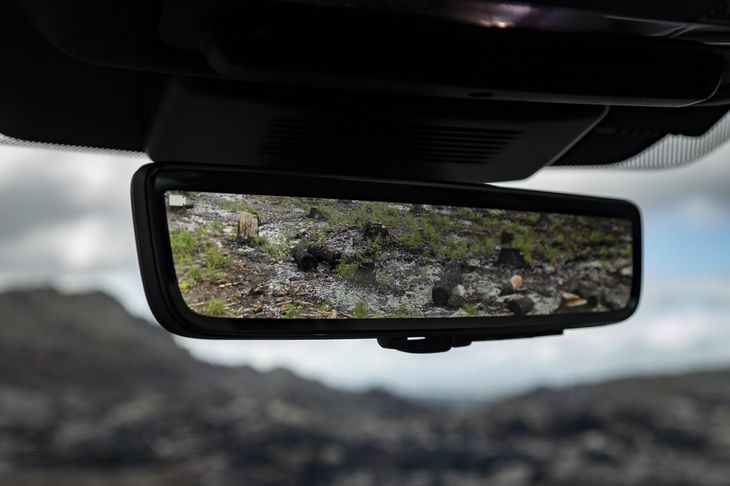 The ClearSight rear-view mirror is a game-changing piece of technology.
What is it like to drive?
Land Rover South Africa really likes to show off its products' capabilities on new-vehicle launch events and we undertook a long road trip, the route of which comprised urban roads, national highway- as well as plenty of gravel driving. There was even a spot of off-roading, so that we could thoroughly put the newcomer through its paces... Our first impression of the Discovery Sport's open-road performance is that while the turbodiesel engine's outright power output may seem low, 400 Nm of torque is very useful, particularly when executing 80-120 kph overtaking manoeuvres. The 9-speed auto transmission does a great job of smoothly shifting cogs without interruption and while many would think 9 ratios are too many, you'll appreciate how quiet the car is when cruising in top gear.
When it comes to premium cars (with suitably premium price tags), buyers expect cabins that exude a feeling of luxury and offer refinement in abundance. In that regard, Land Rover has thoroughly fulfilled that requirement with the new Discovery Sport. We drove both an S and HSE and despite the price and spec difference, both derivatives make you feel like "you're in something expensive".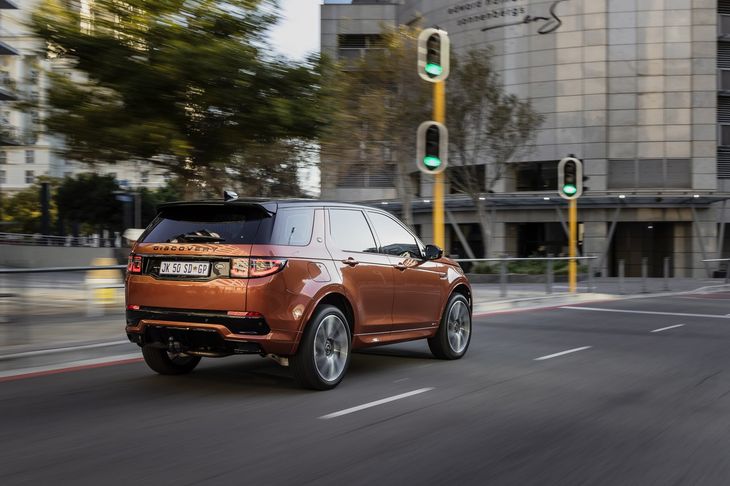 While it can go off-road and is a lot more capable than you think, the Disco Sport will usually be driven, at leisure, in the city.
Open-road refinement aside, the Discovery Sport handles with a feeling of solidity and sure-footedness, particularly when tarred roads turns into gravel routes. We comfortably traversed great swathes of loose dirt and soft sand at near the national speed limit and the Land Rover did not skip a beat. It was interesting to bring up the powertrain graphic on the infotainment system to watch the Landy's wheels and axles in action. On a notably tight corner, the all-wheel-drive system really proved its worth; the Discovery Sport mustered so much grip, the stability control didn't even need to intervene.
As the Discovery Sport is set up to favour of comfort over cornering, it's not as engaging to drive as, say, a BMW X3, but honestly, who wants to cane an Executive SUV around a mountain pass for fun? If you attempt that in the Land Rover, you feel it wallow and float about with body roll. It's a fair trade: this model's German rivals don't come with 7 seats and lack comparable off-road capability.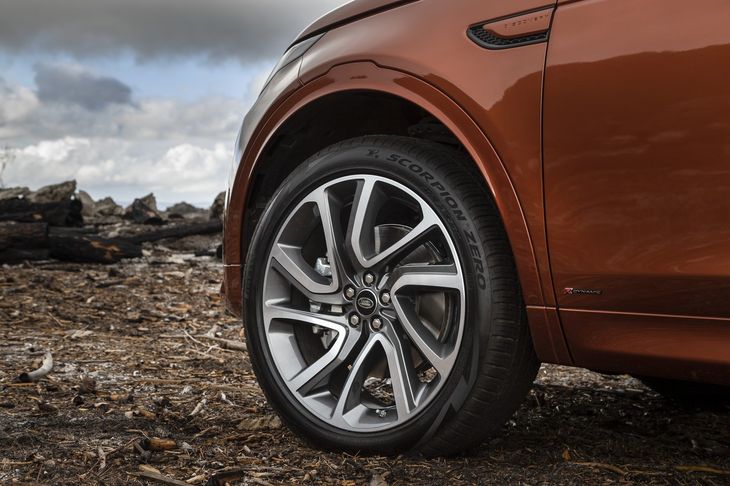 Ride quality is generally good, but be mindful of speccing the good-looking 21-inch alloys
Like its predecessor, the Discovery Sport offers a relaxed and refined ride quality, but be mindful when choosing your wheel size. The model is available with 21-inch alloys, which look great, but we'd suggest going a tad smaller (with a thicker tyre) to cope with the worst road imperfections. The big wheels contribute to a choppy ride at very slow speeds, but things improve as the pace increases.
We also had a brief chance to tackle some steep roads, riddled with ruts and loose stones, on a wine farm located near Riebeek-Kasteel. Traversing such a route with a luxury vehicle, even one with an off-road bent, is usually a daunting prospect, but the Discovery Sport's Terrain Response system cleverly juggled its power delivery across the Land Rover's axles to ensure that we didn't get stuck. Few people will want to take their brand-new shiny Disco Sports off-road, but it's reassuring to know the newcomer can actually perform like a pukka 4x4 vehicle.
Summary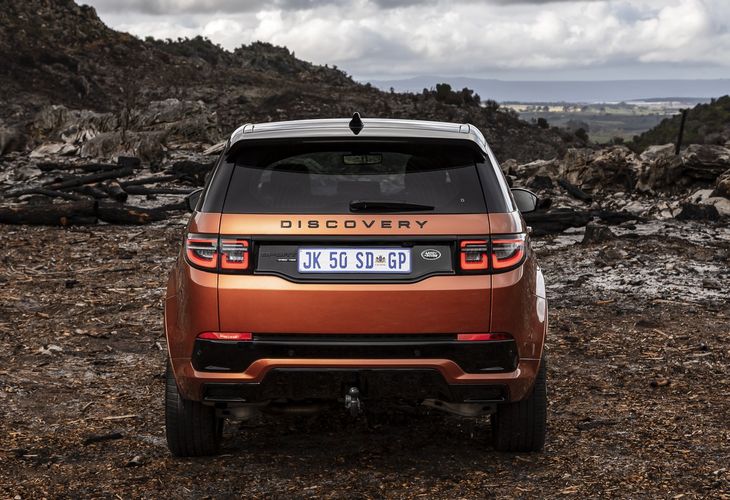 It offers 7 seats and can go properly off-road – something its rivals can't do.
The updates to the Discovery Sport are substantial and make the Land Rover's Executive SUV an even stronger proposition than before. Its detractors may suggest the only reason the Discovery Sport exists is due to the fact that Land Rover doesn't want to lose customers who cannot afford the step up to a full-blown Discovery... Given its reasonable price tag (for what it is), the new model offers almost just as much luxury and comfort as its Discovery sibling; sure it doesn't have as much off-road technology, but that won't matter all that much to the Discovery Sport's target market.
Our advice to you is to spec your preferred derivative exceptionally carefully, as extra features (or option packages) can increase the asking price of your (already premium) vehicle considerably. That being said, you can't accuse Land Rover of offering minimal features on the new model; the revised Discovery Sport does come well specified from the get-go.
Should you buy one? If you want to make that bold statement that "you've made it" with a vehicle that can also transport your family in luxurious comfort, then you'd be hard-pressed to resist Land Rover's latest offering. Granted, the Discovery Sport's rivals are strong and numerous with the Audi Q5, BMW X3 and the Mercedes-Benz GLC, as well as the superb Volvo XC60, but the Land Rover differentiates itself by offering 7 seats as well as being remarkably capable when it comes to the off-road stuff. Roll on the group test!
Land Rover Discovery Sport Price in South Africa (March 2020)
All derivatives come standard with Care Plan, including a warranty and service plan valid for 5 years or 100 000 km, whichever comes first. Note the price includes VAT, but excludes the CO2 tax.
| | |
| --- | --- |
| D180 | R749 500 |
| P250 | R760 000 |
| D180 R-Dynamic S | R819 000 |
| D180 R-Dynamic SE | R855 000 |
| D180 R-Dynamic HSE | R898 000 |
| P250 R-Dynamic S | R829 500 |
| P250 R-Dynamic SE | R865 500 |
| P250 R-Dynamic HSE | R908 000 |
Further reading:
Land Rover Discovery Sport Price Announced
Land Rover Discovery Sport (video)
Land Rover Discovery Sport (2015) First Drive