Italian hypercar merchants Lamborghini have taken the top off of the Aventador SVJ and created a Roadster variant. First unveiled at the 2019 Geneva Motor Show, the Lamborghini Aventador SVJ Roadster will be limited to just 800 units. Check it out!
"The Aventador SVJ Roadster inherits all the power, performance and groundbreaking aerodynamic technologies of the coupé, but with its own iconic presence and prowess," says Chairman and Chief Executive Officer of Automobili Lamborghini, Stefano Domenicali. "It is as fundamentally exciting to drive as the Aventador SVJ but with an added exclusivity: the option of the open air. With the same extraordinary performance roof on or off, the Aventador SVJ Roadster incorporates the dynamism of the coupé with the unique spirit of a Lamborghini roadster."
That pretty much sums up what this insane Lamborghini Roadster is all about. SVJ stands for Super Veloce Jota, which in Lambo language denotes extreme performance as well as track prowess. Lamborghini took the Nurburgring production car lap record time and it wouldn't surprise us if the Roadster did a similar feat as a convertible. The numbers are terrifying. 556 kW and 720 Nm from a screaming V12 engine are enough to get this Lamborghini Aventador SVJ Roadster to 100 kph in 2.9 seconds and it'll do 0-200 kph in 8.8 seconds. Lamborghini claims a top speed over more than 350 kph.
Now for the Roadster part. The roof has been assembled from high-pressure RTM carbon fibre and is removable via a quick release lever in the cabin. It can be stored securely under the front hood and it only adds 50 kg in comparison to the SVJ coupe's weight of 1 525 kg. As we said earlier, there'll be just 800 units made and Lamborghini has a suggested retail price of EUR 387 007 (suggested retail price taxes excluded)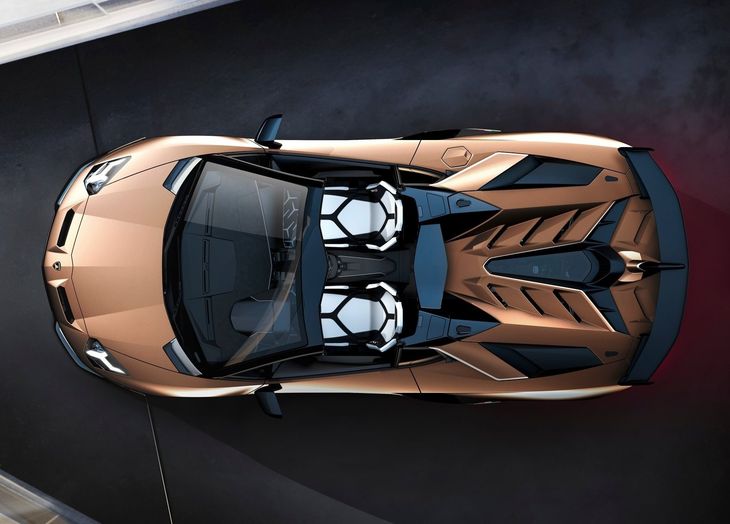 The 556 kW / 720 Nm Lamborghini Aventador SVJ Roadster
Further Reading
Lamborghini Announces Huracan Evo Spyder
Stunning Lamborghini Miura SV restored - with SA heritage
Lamborghini Huracan Evo Revealed
Lamborghini Huracan Evo First Drive - How different is it?
Lamborghini Huracan Evo (2019) International Launch Review [w/Video]