The latest car to be restored by Lamborghini's Polo Storico division is quite a special one. It's red Miura SV, owned by none other than Jean Todt, the current President of the FIA. But that's not the topic of interest for us... This car has a South African history!
This Miura, chassis number #3673, was born on 11 November 1972, using the chassis number of a 1968 Miura S that had been destroyed in an accident. This was apparently not particularly rare in those days as there were several financial motives to do so, the most important one likely being to protect the buyer from high import taxes on new vehicles in certain countries.
It was then delivered in late 1972 to its first owner, a certain Mr. Mecin, in South Africa, painted Rosso Corsa (red), with a lower gold band and interiors in black leather, and this is exactly to the condition that it has been restored now, 47 years later, following the work of the Polo Storico technicians.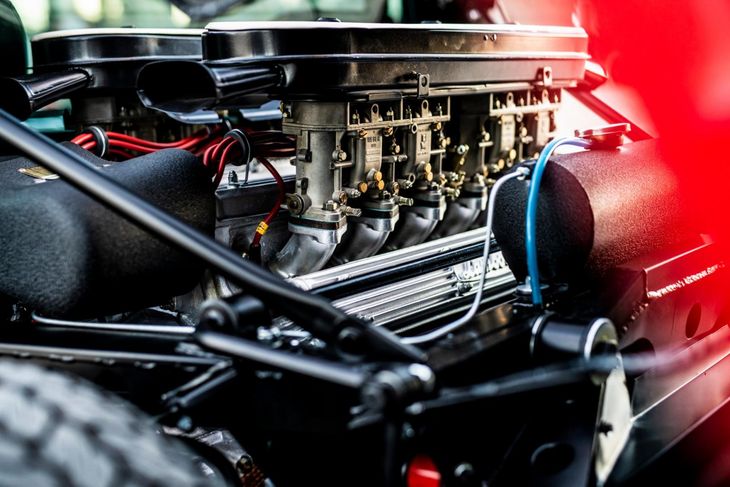 The Miura SV's 4.0L V12 engine pumped out around 285kW.
The nuts-and-bolts restoration by Lamborghini's in-house Polo Storico heritage division took 13 months and also involved verification of its conformity with the notes in the assembly books stored in the Lamborghini archives.
Today it is believed that there are only 2 Miuras left in South Africa. It's a car often regarded as the first true supercar and is regularly listed as the most beautiful car of all time. It was penned by the legendary designer Marcello Gandini. SV versions, such as this one, lacked the distinctive "eyelashes" of other Miuras. Around 150 SVs were built.
You may also be interested in;
SentiMETAL Ep.7 : Ferrari Testarossa (video)