Kia will launch a new Electric Vehicle (EV) crossover in 2021 and if reports are to be believed, it's going to be mighty fast!
Kia is committing to an electric future and earlier this year, the Seoul-based carmaker announced 'Plan S', which is mid- to long-term strategy that will see at least 11 new EV's brought to market by 2025.
Kia's goal is to achieve a global annual EV sales target of 500 000 units and look to sell 1 million eco-friendly cars by 2026. Importantly, Kia will invest at least $25-billion to achieve these goals.
Next year, Kia plans to launch a new electric crossover which will be based on the Imagine Concept above.
This new electric crossover, codenamed 'CV', will be built on the brand's new scalable E-GMP platform which is a dedicated electric car platform. This platform will allow for rapid high-power charging where 80% charge can be achieved using a 350 kW ultra-fast charger and will offer an electric range of around 500 km.
The big news, however, is the expected performance that Kia's new EV crossover is expected to deliver.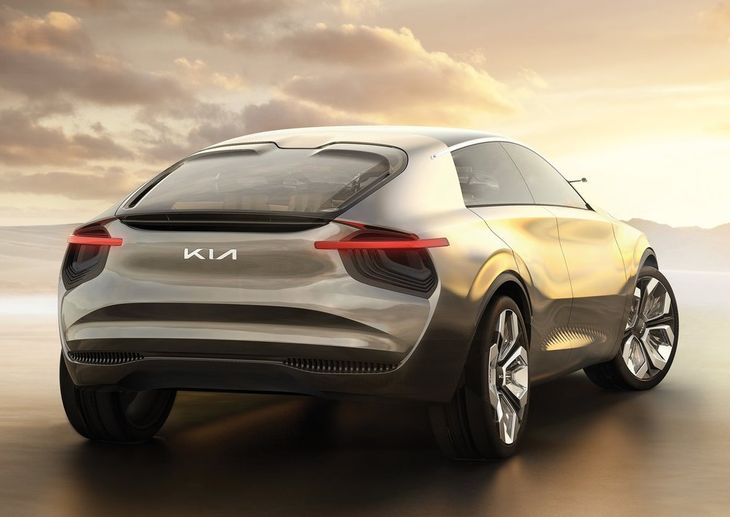 The forthcoming electric crossover from Kia is expected to deliver impressive performance.
In a report by UK's AutoExpress, it's stated that Kia's new electric crossover will rival the Porsche Taycan's performance, which in itself is mightily impressive. Kia reckons that a performance version of the CV crossover is aiming to achieve a zero to 100 kph sprint time fo below 3 seconds. The Taycan claims a zero to 100 kph sprint time of 2.8 seconds.
If those figures become reality, Kia's EV crossover will slay a host of performance cars, including supercars, which will be a major achievement for the brand.
As far as styling goes, you can expect a sleek crossover design to come to the fore. The Imagine Concept was shown at the 2019 Geneva Motor Show and at the time, Kia's chief designer commented on the concept, saying, "I don't see anything that's really not feasible. There are some cost-related issues that have to be validated; but it hasn't been done by designers who don't understand how to build a car for production. [The Imagine concept] is not a free exercise. It's not just a last-minute car for Geneva. It has a purpose. This is more business than show. We are definitely not entertaining here, but actually communicating with our customers." This implies that the design cues seen on the Imagine concept are likely to be mostly carried over to the production crossover.
We will keep you updated as soon as more details are revealed.
Related Content
Kia Commits to Electric Future
Electric Porsche Taycan Brings Big Power