Jaguar Land Rover has announced its bold future plans. From 2025 Jaguar will be an all-electric luxury brand, while the group aims to become a net-zero carbon business by 2039.
Jaguar and Land Rover have become synonymous with throaty V6 and roaring supercharged V8 motors, so the news the group will be pressing forward its electrification strategy will hurt die-hard petrolheads. That being said, there's no denying the performance of Jaguar's I-Pace - a sensational modern electric machine.
Jaguar Land Rover's February strategy announcement highlights the group's electrification ambitions. From 2025 Jaguar will be a purely electric luxury brand, while Land Rover will adopt electrification in its model lineup. Land Rover will introduce 6 pure electric versions of its vehicles in the 5 years, with the first model due to reach showrooms in 2024. JLR anticipates 'around 60% of Land Rovers sold will be equipped with zero tailpipe powertrains.' The much-hyped all-electric Jaguar XJ limousine looks to have been cancelled.
The key to the product strategy is Jaguar Land Rover's forthcoming Modular Longitudinal Architecture (MLA) and pure electric-biased Electric Modular Architecture (EMA) which underpin the future models.
Aside from the product, JLR has restrategised its entire supply chain and operations, with the goal of net-zero carbon emissions by 2039. Interestingly, there's mention of a fuel-cell power source, so don't be surprised if hydrogen vehicles find their way into the supply chain in the form of trucks/busses or possibly trains. As it stands, the number of models that are powered by hydrogen can be counted on one hand... JLR will also be tweaking its plant and assembly facilities to make them greener and more efficient.
JLR has also found huge success in the UK around its PIVOTAL 'rental' system where owners pay a flat rate per month and get a new model every 6 months. So within 18 months under the subscription deal, you could have driven the Disco Sport, F-Pace and Evoque. The monthly fee also takes care of things like insurance, servicing and roadside assistance. JLR will be rolling out this scene around the world, although JLR South Africa has said it is no plans to introduce this locally, yet.
Given the huge push into electrically-powered vehicles, now's your chance to grab a piece of motoring heritage. Check out Jaguar F-Type vehicles for sale.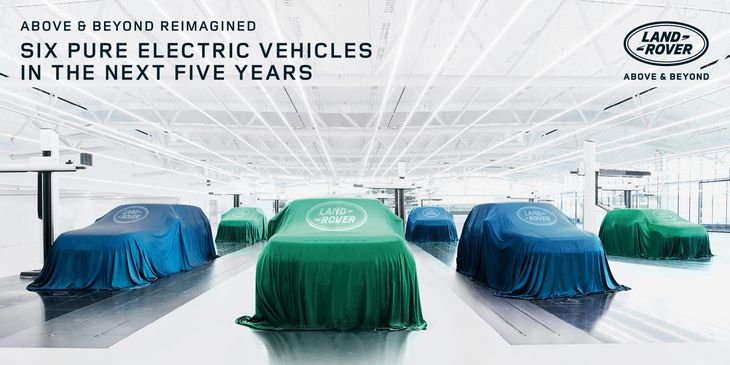 Further Reading
Updated Jaguar I-Pace (2021) Specs & Price
Jaguar I-Pace Vlog - Will Electric Cars Work in South Africa?
Jaguar F-Pace SVR (2021) Specs & Price