The upcoming local introduction of the BMW 128ti, a true front-wheel-drive addition to the hot hatch brigade and a car that's probably closer to the top-selling Volkswagen Golf GTI in its product pitch and -packaging than anything else on the market, should really be a big deal.
Only it isn't, at least not in the eyes of many BMW aficionados. You could blame that on the fact the current 1 Series is, fundamentally, the least sporty iteration of the premium compact hatchback that BMW has produced. With its front-, as opposed to rear-wheel-drive platform that prioritises practicality and refinement, the 128ti will plug a yawning hole in the range's line-up, which is footed by a far-too-sensible 118i and headed by an all-wheel-driven M135i xDrive, which delivers the requisite vrrr-pahs and sheer grunt but, in the opinion of many critics, stops short of being truly involving to drive.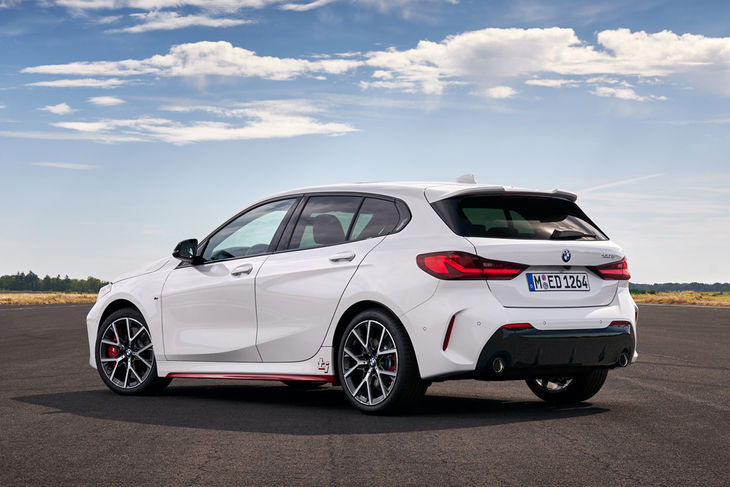 Before the 128ti, BMW hadn't built a performance-oriented hatchback (except for in Oxford, of course, but it wore a Mini badge).
The 128ti has racy, but tasteful detailing that's more in keeping with M cars from a more restrained and dignified BMW era (which explains why it wears a ti badge – componentry aside, it's not quite shouty enough to wear an M badge by today's standards, is it?). And, of course, Bimmer's newcomer owes much of its exposure to being labelled a "Golf GTI rival" by the motoring media.
ICYMI: Detailed specs and more pictures of the BMW 128ti
But let's say that, in a crazy alternate universe, Volkswagen decided not to produce an 8th-generation Golf GTI, for whatever reason. In that case, would anyone care about the 128ti, a front-wheel-drive BMW – "as was the dour 2 Series Active Tourer", detractors might whisper – powered by a 180 kW/380 Nm (in our market) 2.0-litre 4-cylinder turbopetrol, mated with an automatic transmission?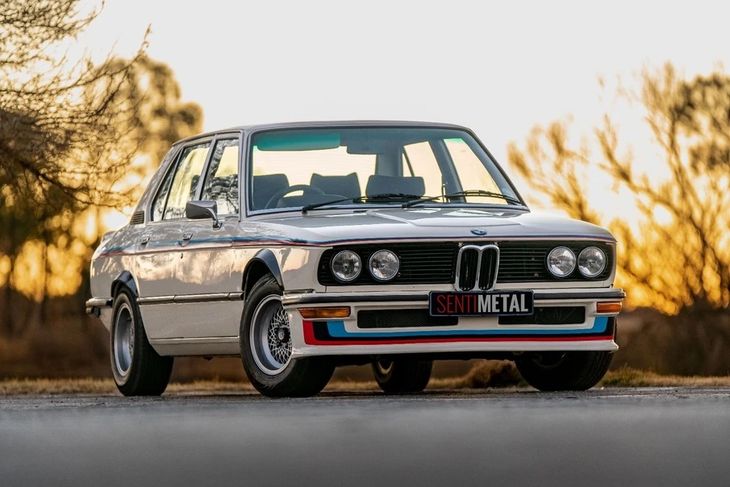 Only 7 road-going BMW 530 MLEs are thought to exist worldwide. View our SentiMETAL video featuring Luis Malhou's car.
No, because for a multitude of South African Bimmer fans, a 4-cylinder engine is something that powers a BMW derivative that they can afford, as opposed to a BMW derivative that they want…
Within the domestic context, history strongly favours the BMW inline-6. The E12 was the first 5 Series range to be assembled in the Republic (production began in the mid-Seventies); the original 5er featured 4-cylinder engines too, but the characteristic wail and compelling performance of the Munich-based brand's inline-6 motors truly established the Bavarian brand in South Africa.
There was an inline-6 in the engine bays of legendary BMWs that were developed, built and sold exclusively in South Africa: the 530 MLE (arguably the world's first unofficial M-car); the 745i – a first-class sedan with a supercar (M1) engine; the 333i and 325is. It made the brand a powerful force in sanctioned motorsport (production and modified), street- and drag racing, drifting and even spinning.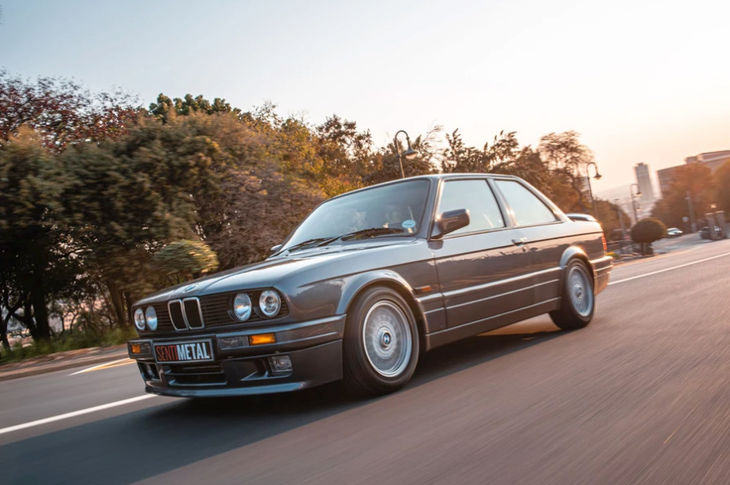 Cars.co.za's SentiMETAL lifestyle brand has 2 classic 325is units in its heritage fleet. Watch Ciro De Siena drive our "Evo 1".
In the early Nineties, the proliferation of double-overhead camshafts (expanding the 24-valve configuration to BMW motors beyond those in M cars) and variable valve timing (VANOS) gave rise to potent 2.5-, 2.8-, 3.0-litre engines in the brand's ranges. And when BMW began making turbopetrol engines again, it started with a 3.0-litre inline-6 (N54), which debuted in the pre-facelift E92 3 Series Coupe.
Of course, there have been brilliant 4-cylinder BMW engines before! The brand's 4-pots from the Seventies and Eighties included its first turbocharged petrol- and F1 world title-winning engines, but by the time the brand was well-established in South Africa, we missed out on iconic 4 cylinders, such as those in the E30-generation M3, which dominated touring-car racing, and its 318is contemporary.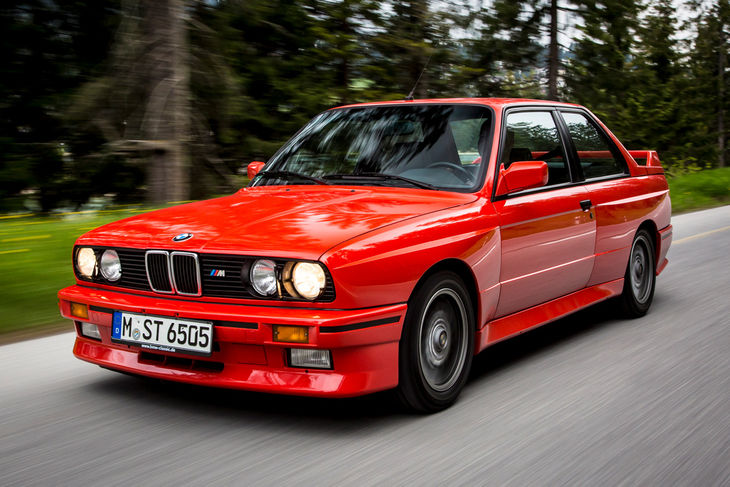 Although local BMW fans could aspire to own a 333i or 325iS, they missed out on the visceral original M3 and its rorty 4-pot motor.
The 1st-gen M3 was built exclusively in left-hand-drive guise so that BMW could compete in Group A of the DTM; its free-revving 2.3- and (later) 2.5-litre 4-cylinder motor produced up to 175 kW in its top (road-car) spec. As for the latter, it was BMW's "contribution" to the 16-valve hot-hatch craze in the late '80s/early '90s – its peppy M42 1.8-litre mill developed peak power of 100 kW at 6 000 rpm.
But back in the Republic, during that era, apart from the inline-6 motors in the 320i, 323i, 325i, 333i and 325iS, the E30-generation 3 Series sported merely sensible 1.6- and 1.8-litre 4-cylinder engines.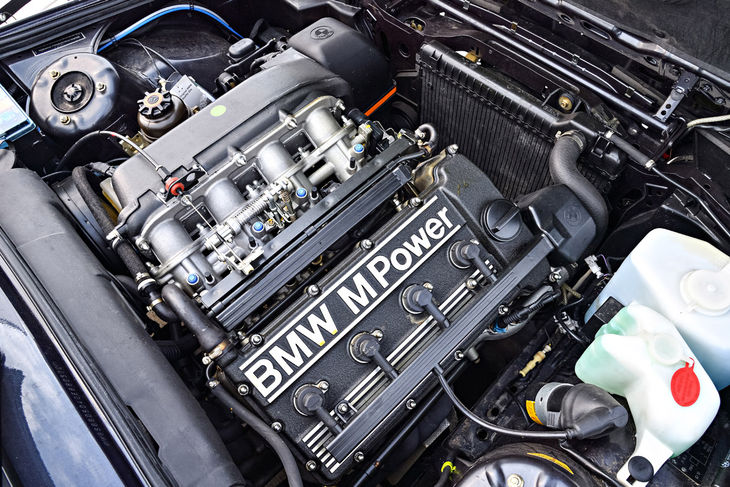 The E30-generation M3's motor was based on the block of the long-serving M10 engine and the head of the M5's S38 mill.
Then, when BMW's inline-6 was really hitting its stride, the 1.8-litre 4-cylinder motors in the entry-level E36-gen 316i and E46-gen 318i just made up the numbers. They weren't sparkling to drive and sounded abjectly miserable. Despite early hiccups, the 4-pot's torquey turbodiesel counterparts did attract a cult following, because if you were desperate to buy into the brand during the production span of the E90-gen 3 Series ('05-'12), you'd have considered selling your gran to the pirates to get a 320d, if only to avoid buying the lumbering 320i with its valve-stem-seal-eating N46 2.0-litre petrol.
Fortunately, that 110-kW 320i (which BMW SA produced in bulk, also famously in bare-bones Start spec… sorry to remind you of that) arguably represented the low point of the BMW 4-cylinder petrol engine, because turbocharging has truly given it a new lease of life. And, thanks to inflation, growing complexity and downsizing, 6-cylinder BMW motors have not only become scarcer, but the derivatives that they're fitted to are prohibitively expensive. See also: Has the 3 Series 'lost its soul'? It's a fair question.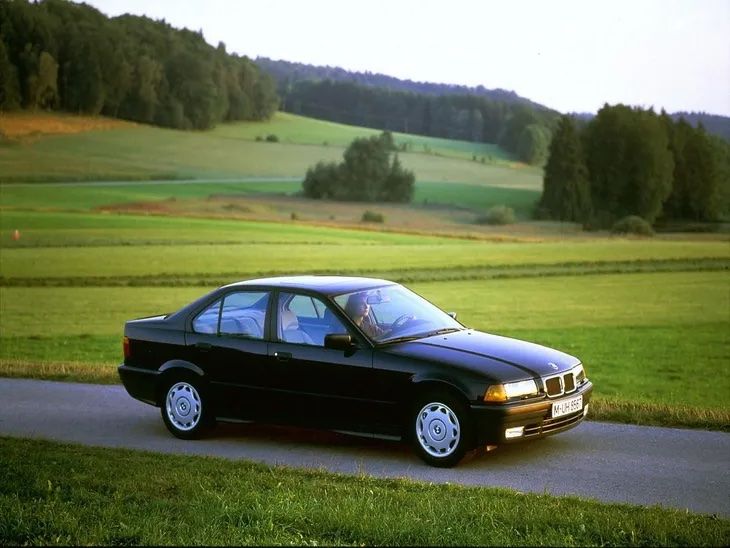 The 318i and 318is were two of the little gems in the E36-generation 3 Series, but BMW didn't capitalise on their initial success.
BMW has unquestionably produced excellent small turbopetrol engines of late, but by virtue of the brand's pursuit of higher refinement and efficiency, the 4-pots still play supporting roles in the current (G20-gen) 3 Series and other models. The 330i, for example, produces a hearty 190 kW/400 Nm, but its motor's digitally enhanced soundtrack has no sense of theatre, unfortunately.
Which brings me nicely back to the plucky 128ti, which will soon sit slap-bang in the middle of the local line-up of the 3rd iteration of the 1 Series. Having honed its skills of producing spirited and engaging front-wheel-drive models fitted with transversely mounted 4-cylinder engines with Mini, the BMW Group is finally ready to let its main brand reap the benefit.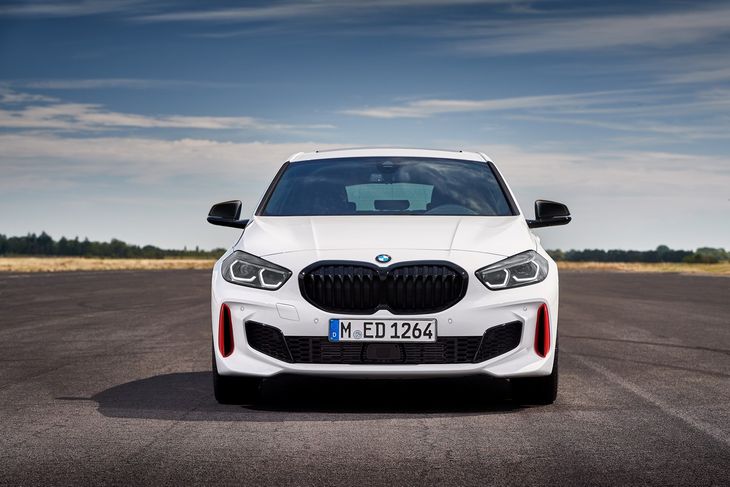 The new 128ti is a hot hatch; it does not need to be in the shadow of the M140i... or even the contemporary M135i xDrive.
You see, the 2 previous iterations of the (exclusively rear-wheel-drive) 1 Series were always meant to be topped by derivatives with longitudinally-mounted inline-6 engines under their bonnets, including the 135i, 1M, M135i, M140i and, in terms of the outgoing 2 Series, the sublime M2, M2 Competition and M2 CS. Even though the 4-cylinder motors weren't treated like the proverbial red-haired stepchildren in the previous (F20-gen) 1 Series, they weren't the starring attractions either.
And therefore, I hope the F40-gen 1 Series will finally come into its own with the arrival of the 128ti in the coming weeks, which will have a configuration and handling/performance balance that is better suited to the model's design than the somewhat overwrought M135i xDrive. Yes, it will indeed be a rival to the Volkswagen Golf 8 GTI; I can think of no better benchmark for BMW's debutant.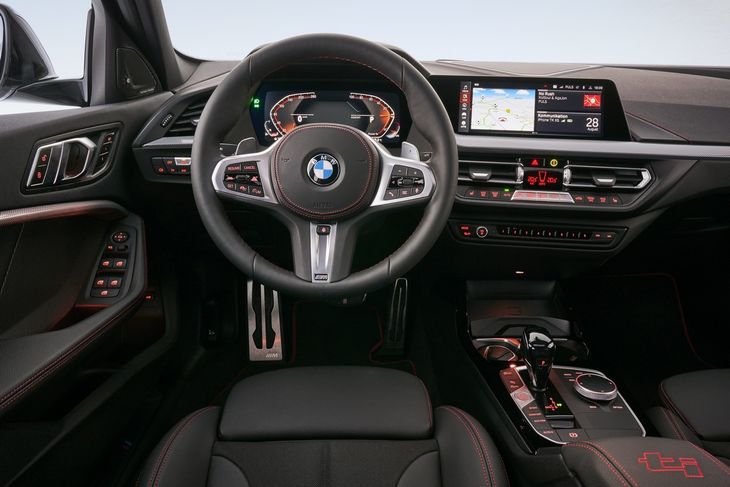 Prospective 128ti buyers will appreciate the sports steering wheel and M-branded stainless-steel-finished pedals and footrest.
I remember how I passed my driver's licence test while at the 'wheel of my mum's metallic green E36-generation 318i back in late 1995 or early 1996… Compared with the previously mentioned 8-valve 316i, that pint-sized sedan had such a sweet-revving little 1.8-litre 4-cylinder 16-valve engine and the 1.9-litre unit that followed it (in the 318is) was even punchier.
Evidently, BMW does have the ability to produce sweet 4-pot petrol motors, you just have to wait for the right one to come along. No pressure then, 128ti.
Related content:
BMW 128ti: How it compares with GTI & i30 N
Track Memories: BMW 325iS Evo 1 & Opel Kadett Superboss
Ciro drives our BMW 325is Evo 1
Has the 3 Series 'lost its soul'? It's a fair question.