Hyundai showcases what to expect from its future N-badged cars with this racy concept.
Hyundai is slowly building up its sporting pedigree as it aims to add a lineup of "N" badged cars that will be biased towards driver engagement. This RN30 concept is just a taste of what it plans to do in the future.
The RN30 Concept was developed in collaboration with the motorsport department that currently runs cars in the Word Rally Championship. Albert Biermann, Head of Vehicle Test & High-Performance Development for Hyundai Motor said; "RN30 embodies the concept of a strong, high-performance car that brings dynamic, sporty driving.
"Soon to evolve into our first N model, the RN30 is inspired by our passion to provide a high-performance car that our customers can enjoy effortlessly. We have drawn on our technological expertise – honed through our motorsport successes – to deliver emotional delight through an engaging blend of performance and control, the goal Hyundai's N strives to achieve in future performance models."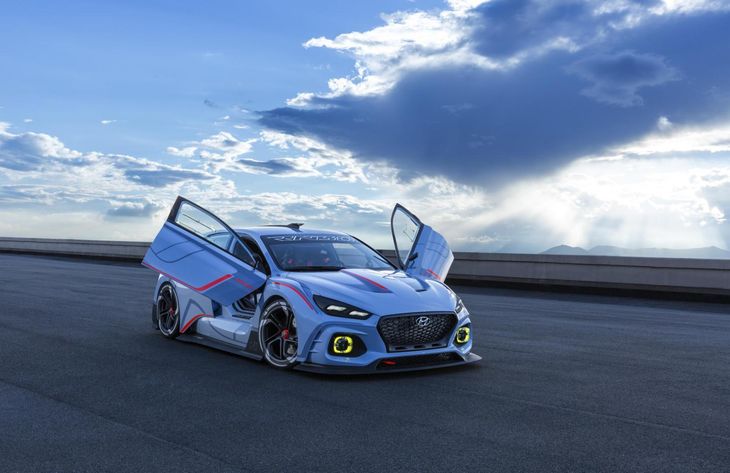 Under the bonnet of the RN30 Concept sits a 2.0-litre turbocharged engine with 280 kW and 451 Nm of torque. That's Mercedes-AMG A45 power. There's also a dual-clutch gearbox to take care of the shifting and some rev-matching software to make sure those shifts engage smoothly. An electronic variable exhaust system has been fitted in order to up the ante in the sound department when using the throttle. Just like the rally car that the RN30 draws inspiration from its all-wheel-drive.
Weight saving has been taken to extreme levels with no room for excess or redundant parts. Instead of carbon fibre reinforced polymer, Hyundai has used high-performance plastic, which it says is light, strong and also more environmentally friendly. The heavier parts in the concept have been shuffled as low down in the car as possible to improve its centre of gravity.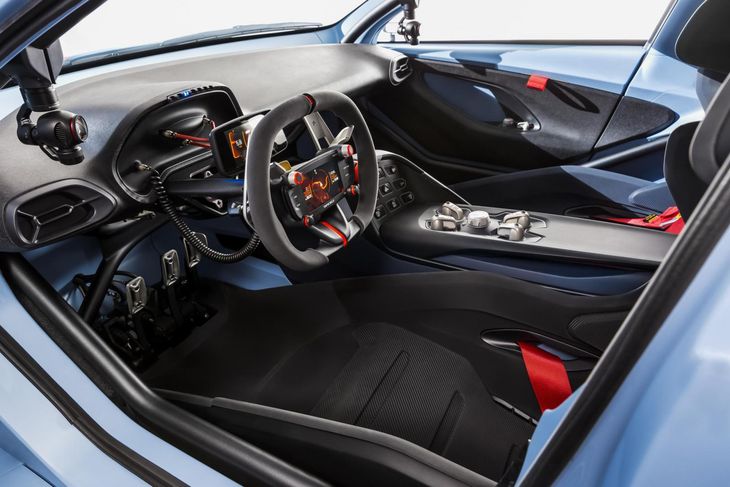 Inside the cabin, there's a bucket seat, which perfectly fits the driver's body and an integrated roll cage, which increases the vehicle body strength, support and protects the driver if things go awry. To capture the driver's reactions and dynamic moments while on the road or track, image-stabilizing gimbal cameras are attached inside each A pillar, with an outside camera attached to the centre fin on the roof.
Hyundai plans to have an i30N model on sale in 2017. Hopefully, it's better than previous sporty models like the Hyundai Veloster or the i20 N Sport.
Related articles
Update: New Hyundai i30 Coming to SA in 2017
Facelifted Hyundai Grand i10
Update: Hyundai Santa Cruz Bakkie Set for Reveal
Spy Shots: Hyundai i30 N with less camo
All-New Hyundai i30 Teased (with video)
This Is What Hyundai i30 N Will Sound Like
Hyundai Tucson 1.6 Turbo Executive Manual (2016) Review
Hyundai i30 N headed for production in 2017
Hyundai Tucson 1.6 Turbo 4WD Elite (2016) Review
Interested in buying a Hyundai?