Hyundai's N performance arm is gaining steady momentum as its portfolio of performance models continue to grow. A new Hyundai Elantra sedan was recently revealed and a hotter Elantra N is reportedly on the way. Is this what the Elantra N will look like?
Render courtesy of Duwyne Aspeling, Cars.co.za
Hyundai's N division is redefining the brand's image in the world of performance and with an increasing range of performance models coming to market and in development, enthusiasts have much to look forward to from the Korean automotive powerhouse.
In addition to the i30 N, other N models currently include the i30 N Hatchback and Veloster N. Hyundai is also developing new N models such as the Kona N and i20 N. A range of stylised N Line derivatives are also currently on offer in selected markets and these include the i10 N Line, Tucson N Line, i30 N Line and i30 N Line Hatchback.
New Elantra forms the base for Elantra N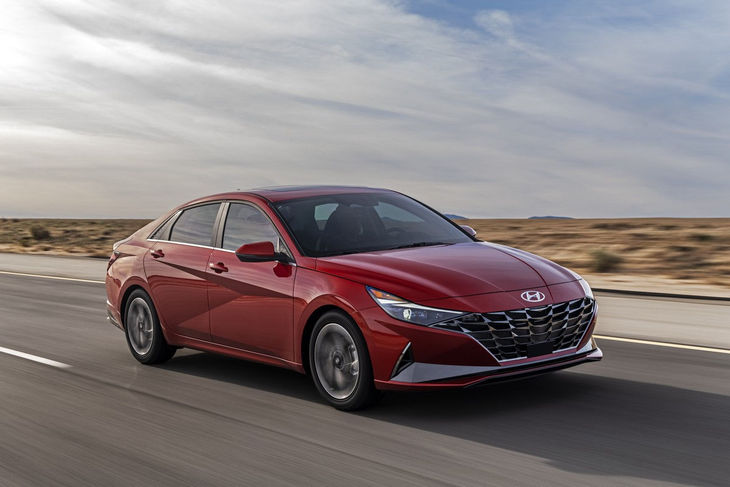 The new Elantra features sharper and sportier styling, providing a good base for the Elantra N...
Earlier this year Hyundai revealed its new 7th-generation Elantra which is undoubtedly the most striking Elantra ever. Much of the new Elantra's boldness can be seen in its new design language known as 'Sensuous Sportiness' which is evident in not only its vast cascading grille which merges seamlessly into the sleek headlight clusters but also in the body lines which meet at one point which Hyundai calls 'Parametric Dynamics'. The new Elantra also adopts a sportier stance over its predecessor and it's not only longer but it also sits lower and wider while also being lighter.
Based on what we know from current Hyundai N models, from a styling perspective, the Elantra N is expected to feature a number of unique exterior styling treatments to match its performance intentions. These additions include a sporty front spoiler along with red detailing also seen bordering the cascading grille. The Elantra N is also likely to ride on larger and sportier alloy wheels shod with low-profile rubber along with obligatory red N brake callipers which add a sporty touch. Front and rear N badges will further differentiate the Elantra N from its standard sibling.
More than this, the Elantra N will also feature an uprated suspension system to allow for enhanced dynamic handling ability and dual exhaust with a variable-valve system is expected to deliver a sporty engine note. Talking about engines…
What will power the Elantra N?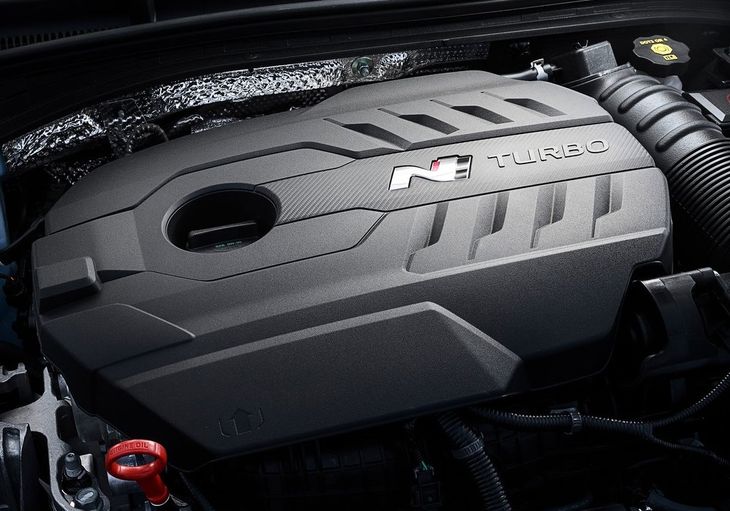 A 2.0-litre turbocharged petrol engine mated with Hyundai's new 8-speed DCT is likely...
The same turbocharged 2.0-litre petrol engine found under the bonnet of the i30 N hatchback, which we sampled on local soil earlier this year, could very well make it into the Elantra N.
In the i30 N, this powerplant is offered in 2 states of tune including a 184 kW/353 Nm version and a high-power derivative with 202 kW/353 Nm, the latter of which is currently on sale in South Africa.
While currently only offered with a 6-speed manual transmission, Hyundai recently introduced a new N DCT to the Veloster N which is an 8-speed dual-clutch automatic transmission with a wet (oil-lubricated) configuration. This new transmission is expected to find its way into the i30 N but it's also expected to be the transmission of choice for the Elantra N.
What makes this transmission particularly interesting is the modes on offer which includes N Power Shift (NPS), N Track Sense Shift (NTS) and N Grin Shift (NGS), which interestingly allows for the delivery of additional torque overboost for 20 seconds and in the case of the Veloster N, amounting to an additional 24 Nm.
As an alternative engine possibility, we also recently reported that Hyundai was testing a larger-capacity 2.5-litre turbocharged engine in a Veloster N prototype. If that is indeed the case, this new engine could offer significant gains and outputs could very well jump up to 223 kW and 421 Nm. That would make for a very powerful and entertaining drive in the Elantra N…
What about the interior?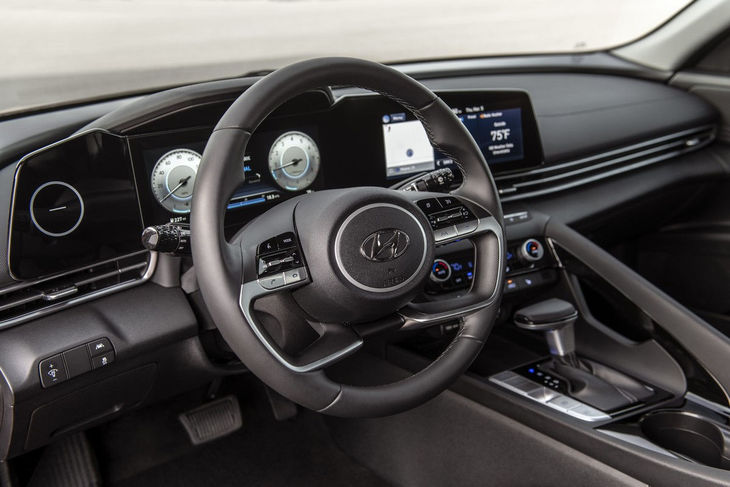 The Elantra N's interior will be based on the new Elantra's design seen here, but with sportier finishes to match.
The interior of the Elantra N will follow on from the new Elantra, albeit with sporty accoutrements such as an N performance steering wheel (with shift paddles) wrapped in leather and suede, bolstered sport seats and sports pedals.
As seen in the new Elantra, the cabin design is far more sleek, sophisticated and indeed minimalist in its design. The Elantra N is expected to feature a pair of 10.25-inch screens which combine to form an extended display housing the digital instrument cluster and the touchscreen infotainment system which will offer Apple Carplay and Android Auto while also communicating key performance data to the driver.

From a practicality perspective, the Elantra is claimed to offer best-in-class rear legroom thanks to an extended wheelbase and the Seoul-based firm claims that boot space is some 8% larger than that of its Toyota Corolla rival.
Availability?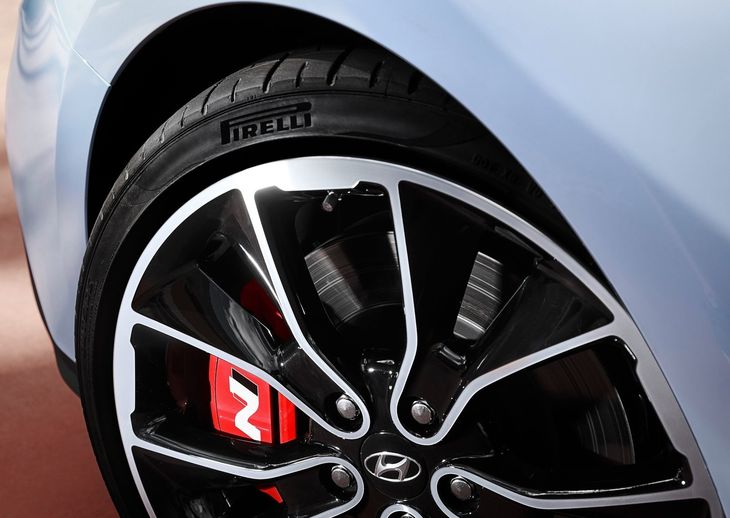 The Elantra N is not likely to be offered in South Africa...
We know that Hyundai is also working on an Elantra N Line derivative, which will likely be revealed before the end of the year. Logic, therefore, dictates that the Elantra N will follow thereafter which means a reveal in 2021 is likely.
It's far too early to tell whether the Elantra N will be offered locally but it's unlikely as Hyundai no longer sells the Elantra sedan in South Africa. Demand for C-segment sedans has dropped-off sharply in recent years as consumers continue to flock to crossovers and compact SUVs and unsurprisingly, there's even less demand for a performance-orientated C-segment sedan in our market. This segment is currently dominated by the likes of the Toyota Corolla and the Corolla Quest. Interestingly, while it hasn't been confirmed just yet, there is a possibility that Toyota's Gazoo Racing arm will develop a Corolla GR sedan which will be a sizzling rival to this Elantra N. Let's hope it happens!
Related Content
New Hyundai Elantra officially revealed
Hyundai i30 N (2020) Launch Review