Some of the BMW M Division's finest (former) engineers now work for Hyundai. Does that mean your preferred alternative to the M3 will soon bear an N on its nose and boot lid?
People design and engineer great cars. Not brands. Car enthusiasts often forget this because they blindly follow a specific brand, instead of recognising the specific team of designers and engineers that created the cars they so revere.
For a very long time, if you wanted a performance car that was as adept at transporting your family as it was at going blindingly fast, you bought a model from a premium German marque. More specifically, you bought a BMW M car.
BMW has been building family-friendly performance cars since the original e28 M5 debuted in 1984. It has an almost unrivalled list of celebrated driver's cars in its oeuvre, all with usable rear seats and reasonable boot capacities.
For decades, an M car in your driveway was symbolic of appreciating the finer elements of driving and mechanical engineering excellence. But what happens when the people responsible for those great M cars leave the company?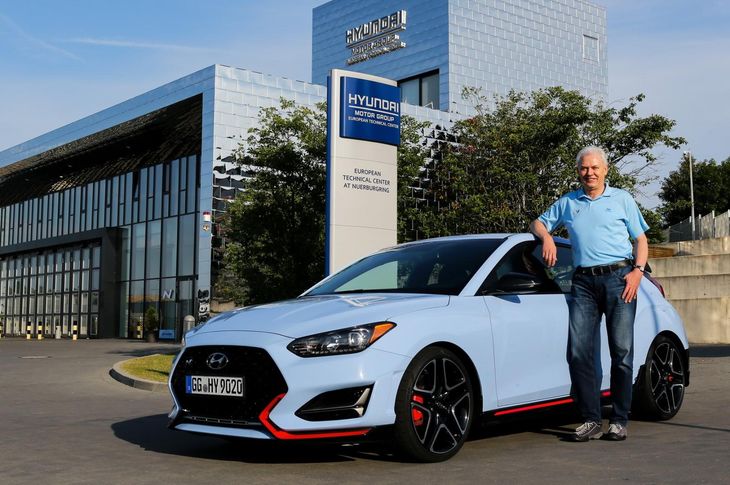 This man knows the Nurburgring very well, but he's obviously not Korean. Albert Biermann has been the magician behind Hyundai N.
That is exactly what happened in 2015 when Hyundai managed to convince Albert Biermann, who was otherwise happily holding a top position at BMW's M Division, to depart Munich and take up residence in South Korea. You'd struggle to recruit a better person to build performance cars than Biermann... When he left BMW, he was vice president of engineering for the Bavarian marque's M Division.
Since Biermann's recruitment at Hyundai, other notable BMW engineers have followed. In late 2017, Fayez Abdul Rahman also joined Hyundai, after 2 decades as a vehicle architecture engineer on some of BMW's most important platforms, such as the 7 Series first-class saloon. He was also instrumental in calculating how BMW M could develop its performance derivatives from the company's general vehicle platforms.
Thomas Schemera is another renowned BMW engineer who joined Hyundai a few months after Rahman. His first job at BMW was as a project engineer on the legendary E30 3 Series and before joining Hyundai, Schemera was head of BMW M in the brand's most important market: North America.
Between Biermann, Rahman and Schemera, Hyundai has managed to recruit the people who engineered normal BMW platforms into M cars, plus they have a deep understanding of the customers who buy those products.
Hyundai has money. BMW? Not so much
Having achieved all he felt he could at BMW M, Biermann was partly enticed to join Hyundai because of he'd earn a more lucrative salary, but perhaps, more pointedly, because it presented him with a tantalising challenge...
At the time he arrived in Seoul (during April 2015), nobody doubted Hyundai's ability to build quality cars. But could the Korean firm engineer and deliver driver's cars good enough to rival the best of BMW? Could its team find that missing 5% of steering feedback, suspension precision and throttle response they needed? BMW's M cars conquered customers because, when driven to the limits of their performance potential, they offer that bit more... the crucial 5%.
What Biermann has achieved in less than 5 years is remarkable. He credits brilliant engineers under his management, but the German's shepherding of Hyundai's technical teams has been critical to the success of the N sub-brand.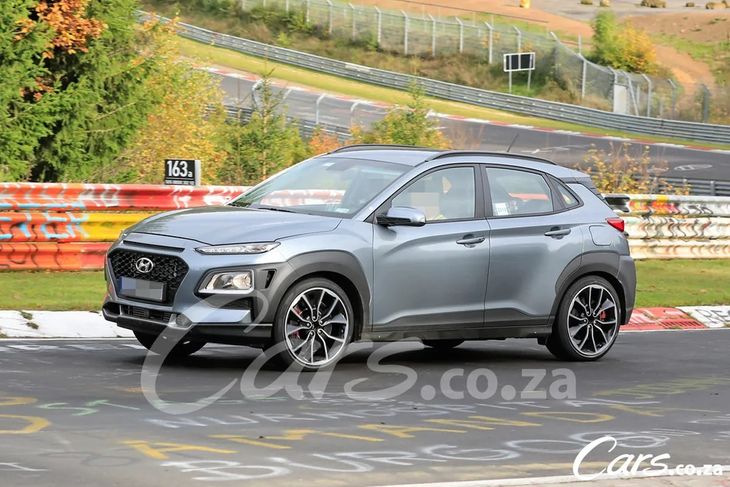 The Kona N has already had a few Nurburgring shakedowns, it's due for production sometime in 2021.
Hyundai's i30 N is a great debut hot hatch and, when equipped with an 8-speed dual-clutch transmission, due later this year, it will be even better. Biermann knew that executing a hot hatch would give Hyundai a great deal of credibility.
Volkswagen's Golf GTi is the benchmark family performance car in many global markets and with his N development team emboldened with the confidence of having built a convincing premium hot hatch, Biermann and Hyundai are targeting a diverse number of other products. The next Hyundai N products in the pipeline are a Kona, followed by an Elantra N in 2021 (if the rumour mill is to be believed there could even be a Hyundai N bakkie in the works). Like BMW M, there is an awareness among Hyundai's product planners that its crossovers and SUVs will also have to be accommodated in the N-development product plans.
The new Tucson (due later this year), should become the first Hyundai gravel-travel vehicle to feature an N derivative (aside from the locally-produced Tucson Sport, which is merely a software and cosmetic upgrade). Crossovers and SUVs now account for a significant volume of BMW M's sales and Hyundai will undoubtedly follow the trends by producing N-upgrades to, or N derivatives of, most of its raised ride-height models.
The rear-wheel-drive issue

Genesis coupe was rear-wheel drive, had V6 power, a manual gearbox and showed what Hyundai was capable of.
Having shown what it can accomplish with a core family performance car – a hot hatch – Hyundai's ambitions could include some very lofty projects. Before the company had its own N division, Hyundai built a widely lauded sportscar, primarily for the American market. From 2008 to 2016, the Genesis coupe won over many sportscar fans, with its 3.8-litre V6 engine, 6-speed manual gearbox and sorted rear-wheel-drive platform.
If Hyundai is targeting an eventual return to rear-wheel-drive performance cars, it would be the ultimate counter to BMW's most symbolic M-products. Since the E36 range of the 3 Series peaked in the late Nineties, the M3 range has always claimed the 4-door high-performance family car segment as its own (with the exception of the E46-generation M offering, which was either a coupe or cabriolet); of course, Mercedes-AMG and Audi's Quattro division have done their best to usurp the Bimmer, but without success. The M3 offers unequalled rear-wheel-drive handling dynamics and excellent driver feedback through all the primary controls: steering, throttle response and braking feel.
However, Hyundai appears to be trending towards a rear-wheel-drive performance car solution – and soon. Its RM19 stands for "Racing-Midship" 19, so Hyundai isn't even trying to be coy about its intentions with the car. Its 2.0-litre engine produces a healthy 290 kW and Biermann's technical people are figuring out how to implement what they are learning about mid-engined weight-distribution in a production-car platform.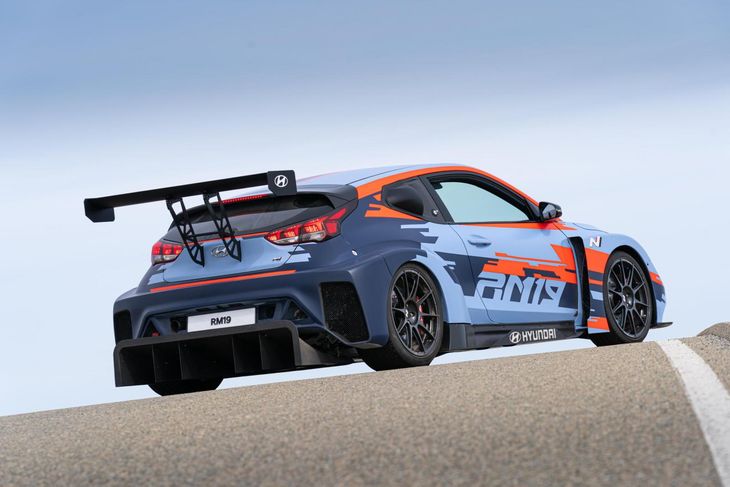 RM19 is a radical mid-engined R&D project. It hints at a future production car from Hyundai N.
If the Germans aren't taking the possibility of a rear-wheel Hyundai sportscar seriously, they really should. Hyundai has not been shy at showing its hand... The company's RM19 concept car has a sequential transmission, a mid-engined configuration and is, of course, rear-wheel-driven. And there's no possibility that Hyundai simply built the RM19 as an irrelevant publicity exercise to generate some social media banter; it's not that kind of car manufacturer.
Imagine a 2nd-generation Genesis coupe sportscar, with its engine positioned in the middle and nearly 300 kW driving the rear wheels? That wouldn't just be a problem for BMW, it would be an alarming rival to Porsche's Cayman.
N could really become a rival to M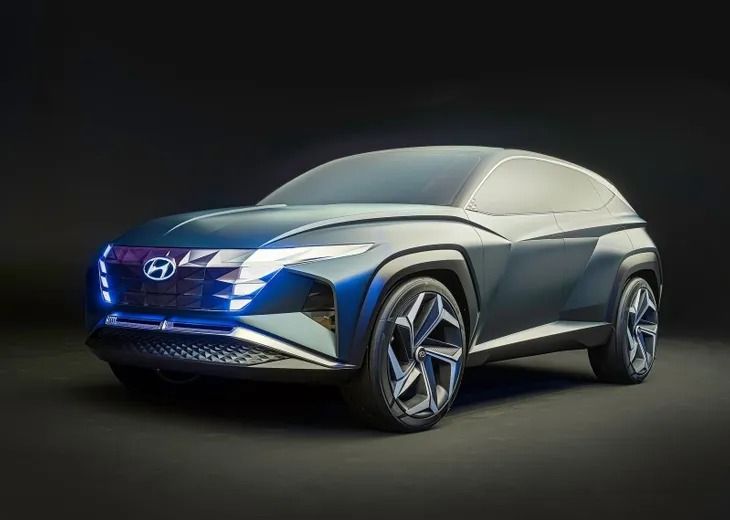 As Hyundai N division gains confidence, expect it to venture into the large SUV realm, just like M has.
Hyundai's confidence in its N-division is much bolder than anything Toyota, Honda, Nissan, Mitsubishi or Subaru attempted at the peak of the Japanese automotive industry (around the millennium). Individually, all those Japanese companies built brilliant sportscars, but they did not have a cohesive strategy to challenge BMW's M division.
In a typically Korean manner, Hyundai is being clear and focused about its motivation and goals with the N division. Subaru and Mitsubishi are unlikely to ever build dedicated 4- or 5-door performance cars ever again. Nissan is in deep financial trouble, so don't expect anything from them to rival BMW M products.
Toyota has the resources, but the Aichi-based firm is unlikely to do much other than dabble in occasional GRMN limited-edition cars and Honda's performance-car offering won't extend beyond the Civic Type-R and a limited-market Honda NSX supercar (in spite of the fact that the world would absolutely love to see a new S2000).
No, Hyundai is the only Asian car company that is actively strategising and allocating capital to build a line of performance cars. And that is an extraordinary state of affairs: one that would have been unimaginable a decade ago.
It also proves that great engineers deliver the most memorable cars – certainly not marketing teams and the fluid notion of "brand equity". Hyundai cleverly went out and bought some of the best people they could from BMW, and the dividend yield on that purchase is a burgeoning N division. Watch this space.
Related content:
Drag Race: Jeep Grand Cherokee Trackhawk vs BMW X4 M Competition
Who is the Real Premium Player in SA?