In an effort to take on the segment-leading Toyota Hilux, the new 2022 Ford Ranger will bring many changes to the table. Here's what we know, plus a speculative render thanks to a leak.
According to Aussie site CarExpert.com.au, the new Ford Ranger will incorporate considerable changes in an effort to take on the segment leader, the Toyota Hilux. It's vital to point out that Volkswagen and Ford will be collaborating on this project and the result will be a new Amarok and Ranger respectively. There'll be plenty of shared tech and a platform, but that's probably where the similarities will end.
It's absolutely vital that the next-generation Ford Ranger hits the mark as it's a well-known fact that Ford's commercial business of making bakkies and vans brings in a considerable amount of cash for the Blue Oval brand.
The changes for the 2022 model are comprehensive and substantial. There'll be new engines and new tech, plus the all-new Ford Everest will get many of these updates too.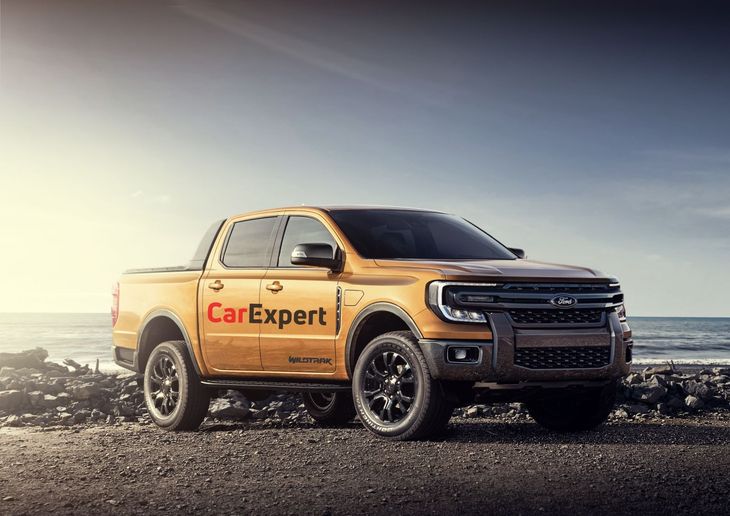 The Ford Ranger render from CarExpert shows some strong F-150 influence. We like it!
2022 Ford Ranger
The article from Australia goes into quite some detail regarding powertrain options for the 2022 Ford Ranger. The venerable 3.2-litre 5-cylinder turbodiesel motor will be discontinued, with the engine lineup focusing on the current 2.0-litre twin-turbocharged diesel setup. This motor produces 157 kW and 500 Nm; it's mated with a 10-speed automatic transmission.
A 6-cylinder turbocharged diesel motor will make its debut in the 2022 Ford Ranger and the article claims healthy outputs of 186 kW and 600 Nm. Engine fanatics will be pleased to know this is one of Ford's Power Stroke motors and it can also be found under the bonnet of the Ford F-150. This engine gives the F-150 a tow rating of just over 5 tonnes, which should make Ranger owners who like to tow things like horseboxes and boats quite happy. The best news is this 6-cylinder motor will also make its way into the Ford Ranger Raptor.
Now, this is where things get interesting... While Ford South Africa doesn't offer a petrol-powered Ranger in its portfolio, there is a 2.3-litre turbocharged 4-cylinder motor available for its overseas markets. For the 2022 Ford Ranger, this motor will be paired to a hybrid plug-in system and the claimed numbers make for fascinating reading. How does 270 kW and 680 Nm grab you? What about the claimed combined fuel economy of just 3.0 L/100 km? We know Ford is prioritising electrification on a global scale with the reveal of the Mustang Mach-E. It stands to reason that the rest of the portfolio is due to receive some form of plug-in hybrid tech sooner rather than later.
The Ford Ranger could never be accused of lagging behind in this aspect as its arguably the most connected bakkie in the segment thank to its SYNC connectivity. Still, you can guarantee that Ford will go all out to ensure this market advantage continues. The source material claims the 2022 Ford Ranger will feature a 12.8-inch portrait infotainment screen complete with wireless Android Auto and Apple CarPlay. A SYNC4 infotainment system is also expected to make its debut.
We expect the 2022 Ford Ranger (and its Volkswagen Amarok cousin) to be revealed towards the end of 2021 at the very earliest. As always, we'll keep you posted as more updates come in. Hopefully, we'll also be able to answer that vitally important question of whether the Ford Ranger will continue to be assembled in South Africa.
Further Reading:
Military-Spec Ford F-150 Revealed