Haval's recent success as a fledgling automotive brand in South Africa has come as a surprise to many, but after what we saw at the 2018 Beijing Motor Show, this is only just the beginning for China's number one SUV marque.
Great Wall Motors has been in South Africa for some time now, with the Steed bakkie family making landfall back in 2010. However, despite the prevalence of bakkies in our market, the SUV market is booming; almost every brand offers an SUV of sorts. Back in May 2017, Haval arrived in South Africa, offering the compact H1 (a rebadged GWM M4) and the H2. Subsequently, the portfolio was expanded to include the H6 and H6 C.
Historically, many Chinese cars have been dismissed for being of lesser build quality (and, sometimes, deservedly so, especially a decade ago), but today, given Haval's rapid rate of development, we're happy to suggest that it is no longer the best of the Chinese brands, but rather a very real contender and rival to the established marques. The Haval H2 was a semi-finalist in the Cars.co.za Consumer Awards – Powered by WesBank, which underlines just how far the brand has come. In China, Haval is the country's number one SUV brand, having sold a million (!) units last year.
What's Next?
Haval F5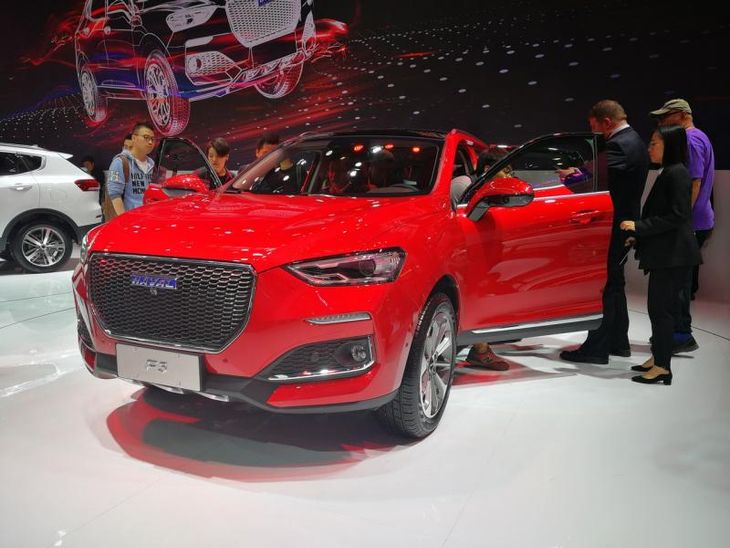 The Beijing Motor Show gave us an opportunity to inspect the entire Haval product portfolio, both existing models as well as impending arrivals. The headliner was the new Haval F5, which is an all-new compact family car/crossover dripping in style and tech. It's clear which audiences Haval is targetting with this product as the car, both inside and out, has youthful touches everywhere and boasts Internet connectivity. The only hiccup is that its only left-hand drive and we'll have to see if right-hand-drive production is confirmed before the local arm of Haval can make a call.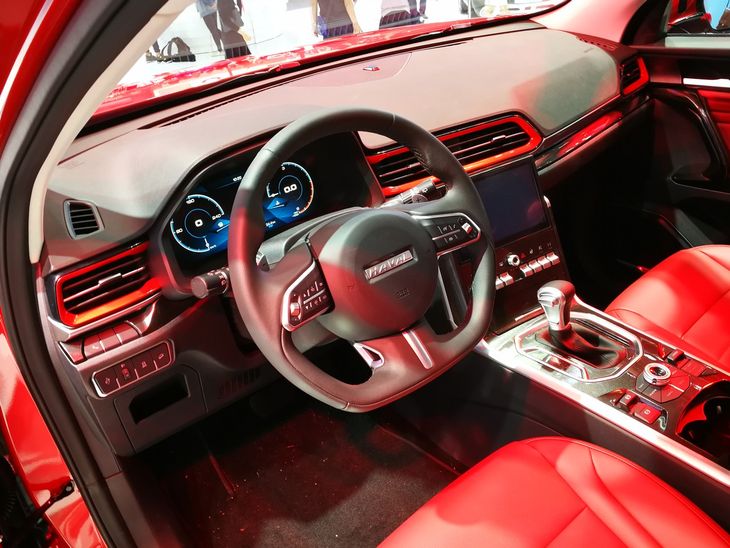 The Haval F5 cabin. Note the floating central console and digital displays.
Having sat in the car and prodded around, it's clear that there's a huge leap forward for cabin quality, fit and finish and ergonomics. The packaging is good too and interior space is impressive even for tall South African journalists. Power comes from a new 1.5-litre 4-cylinder turbopetrol motor, which produces 124 kW and 285 Nm. In terms of transmission, it features the in-house-engineered 7-speed dual clutch transmission.
Facelifted H6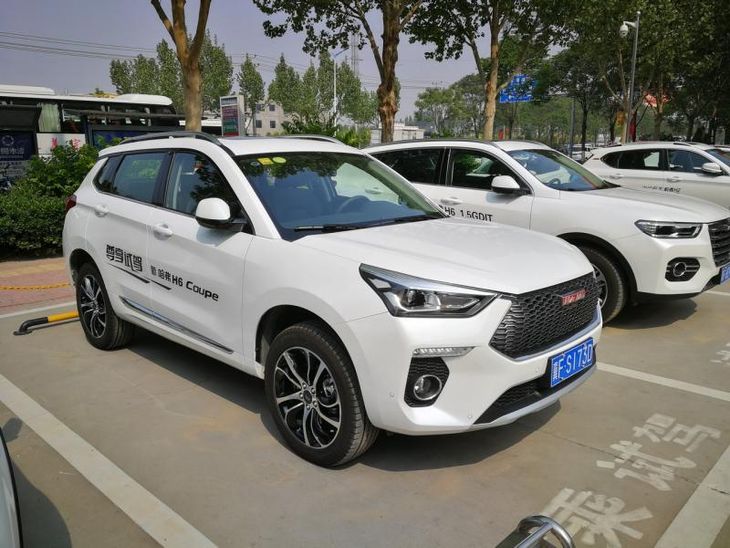 A facelifted Haval H6C in Baoding, China.
Outside of the show, we visited a Haval dealership and on its showroom floor we saw the significantly revised Haval H6 Coupe. In terms of its aesthetic appearance, the H6C looks much more contemporary than the current model and when we enquired from Haval SA when the newcomer would arrive in South Africa, the company said there were no plans (yet) to replace the current model as its mechanically similar as this new one.
Haval H9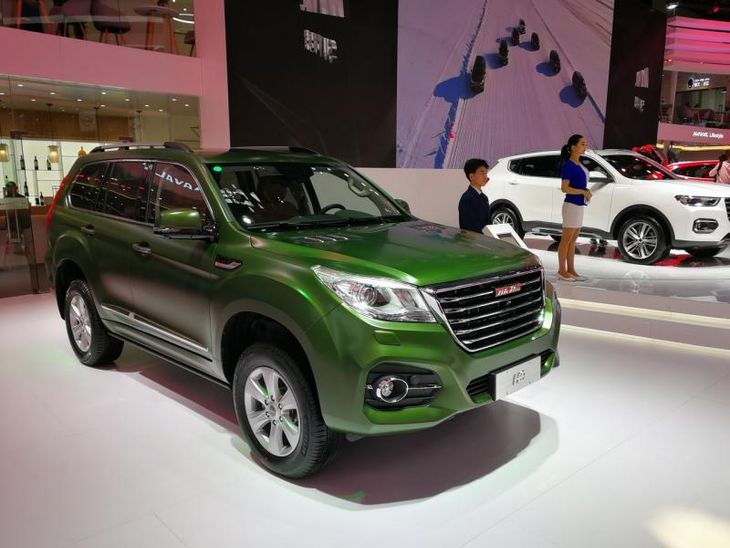 The big Haval H9 will be in South Africa before the end of the year.
The big Haval H9 is confirmed for South Africa and will be landing on our shores before the end of the year. While this show-special matte green finish was certainly striking, we doubt that it'll be available in our market. Power comes from a 2.0-litre 4-cylinder turbopetrol mill with peak outputs of 180 kW and 350 Nm. The H9 offers some substantial offroad capability too, with 4x4 modes and low-range functionality. Unlike some of the competition in that segment, such as the Toyota Fortuner, the H9 rides on a multi-link rear suspension, as opposed to leaf springs.
We had the opportunity to ride shotgun in the new 7-seat Haval H9 at the GWM/Haval production facility at Xushui, Baoding. Some high-speed runs around the oval track at 180 kph showed that the turbocharged 2.0-litre engine was more than capable of propelling the large bodied adventure SUV and its 8-speed 'box shifted smoothly. Most impressive, however, was the ride quality and refinement. If the pricing is right, we think the H9 may snatch a few sales from its more established rivals, although the lack of a turbodiesel powertrain may prove problematic.
Ora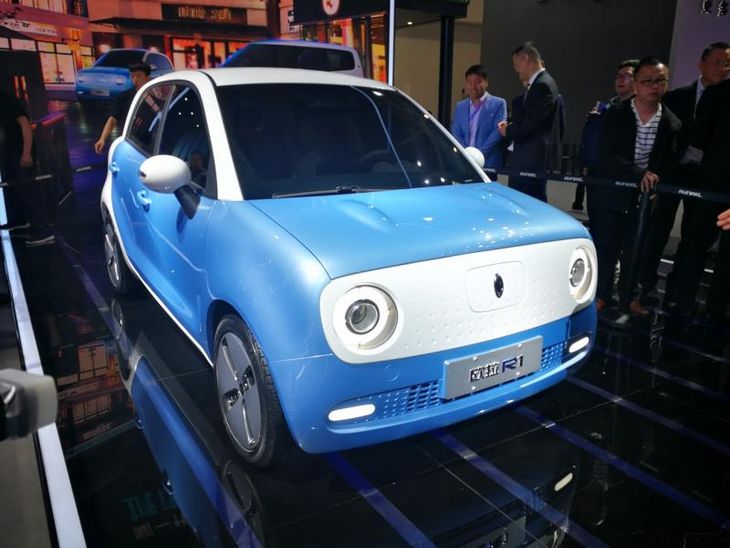 How cute is this little thing? Meet the Ora R1, an electric city car capable of 100 kph.
GWM used the 2018 Beijing Auto Show to announce a new brand, named Ora. It's an electric vehicle brand aimed at consumers living in big cities. The R1 and R2 concepts are really cute and fashionable city cars. They are claimed to have top speeds of 100 kph and a range of about 300 km.
Wey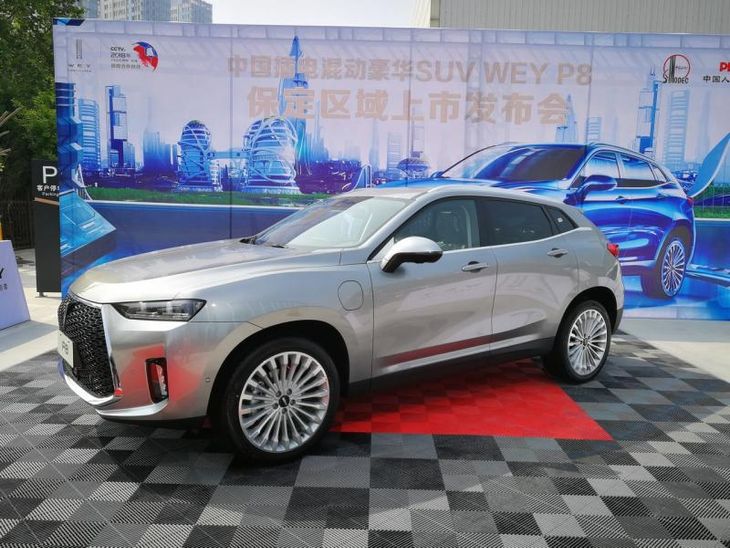 The Wey P8 plug-in hybrid is an exceptionally pretty luxury SUV, with the ability to hit 100 kph from standstill in 6.5 seconds.
Also at the 2018 Motor Show was Haval's luxury brand Wey and it is under consideration for South African market introduction. We first got a glimpse of an ultra-luxurious Chinese SUV back in 2014, when Haval unveiled its Coupe Concept. This concept has translated into a new brand called Wey and its portfolio comprises SUVs of varying sizes. There are the VV5 and VV7 models, as well as a plug-in hybrid vehicle called the P8. We got a chance to see some of the products up close and to sit in them, and the quality is staggering when you compare them to the likes of the Jaguar E-Pace, Volvo XC40 and BMW X2.
The Wey P8 is the brand's latest offering and it's a plug-in hybrid based on the VV7. A 2.0-litre turbocharged petrol engine drives one axle, with an electric motor driving the other. The motor produces 172 kW/360 Nm and drives all four wheels. Wey claims a 0-100 kph time of 6.5 seconds and an average fuel consumption figure of just 2.3 L/100 km. It also has a 50-km range when operating on electric power only.

At the show, all eyes were on the Wey RS7 (we're pretty sure Audi won't be happy with that name), which is a concept previewing a hotter version of the VV7. The cabin is very impressive too.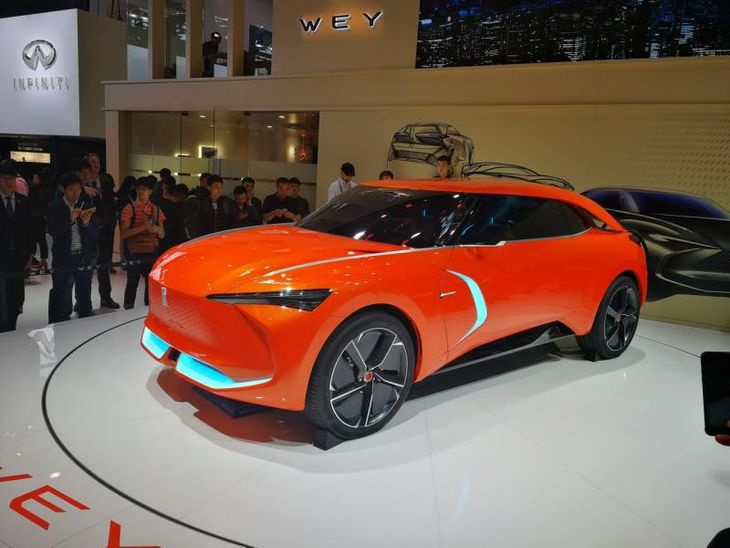 The Wey-X concept was a very interesting offering. It previews an all-electric crossover tailor made for the urban market and it features modern gadgets such as touchscreens, wireless charging pads, full autonomy and over 500 km of range.
Further reading:
Haval H6C (2017) Specs & Price
Haval H6C 2.0T Luxury Auto (2017) Review
Haval H6C vs Kia Sportage (2017) Comparative Video Review
Haval H2 1.5T Luxury Auto (2017) Review [with Video]
Want to buy a Haval?