GWM is working on a new bakkie that will be larger than anything its ever offered. Here's what we know so far.
First spotted by ChinaCarNews, the renderings you see here come from GWM and the new product will be underpinned by the Tank platform. Currently, the Haval H9 is assembled on this platform, which gives you some indication of potential size.
ChinaCarNews goes on to say the new bakkie will be almost 6 metres long and will be 2.1 metres wide. Hopefully we won't have a scenario where customers will need a Code 10 licence to drive one, an issue that plagued Ford F-250 sales.
The Tank platform is what GWM calls its 'globalized intelligent professional off-road platform' and products using this architecture feature ultimate offroad ability. The new GWM bakkie will have an active lifting suspension that raises the ground clearance and there's a wading depth claim of 965 mm.
When it comes to powertrain, it's expected the new GWM bakkie will feature a 3.0-litre turbocharged 6-cylinder motor with a 48V mild hybrid setup. Outputs are claimed at 260 kW and 500 Nm, and the vehicle will feature a 9-speed automatic transmissions as well as a 4-wheel-drive setup with a central differential lock.
Given our market's love for bakkies and just how eager we are to receive the overdue GWM P-Series, we'll be watching the gestation of this newcomer closely.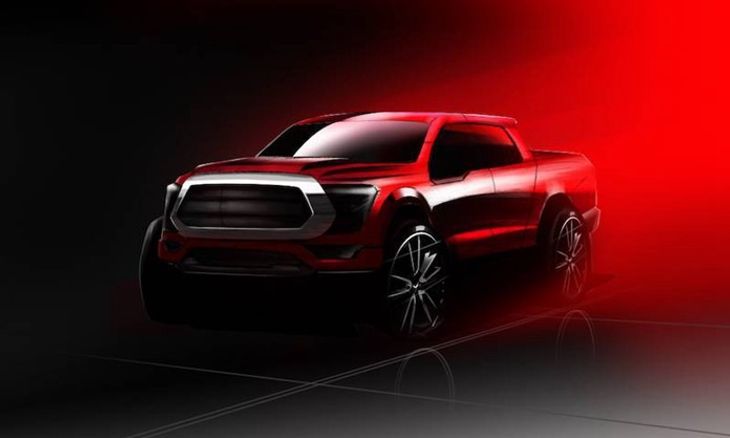 Further Reading
GWM's Defender rival is a Tank 300
GWM P Series Bakkie - SA Details
Haval H9 2.0T 4WD Luxury (2018) Review