We recently drove the new Ranger Raptor which is now on sale in South Africa. Here are 5 cool things that you need to know about this high-performance offroad machine…
The Ranger Raptor is finally available in South Africa and is priced at R786 400. It offers 157 kW and 500 Nm from its 2.0-litre bi-turbocharged diesel engine which is mated to a 10-speed automatic transmission. If you have not done so already, read our launch review of the Ranger Raptor for all the nitty-gritty details.
Here are 5 cool things about the Ranger Raptor that you should take note of.
1. It Looks Badass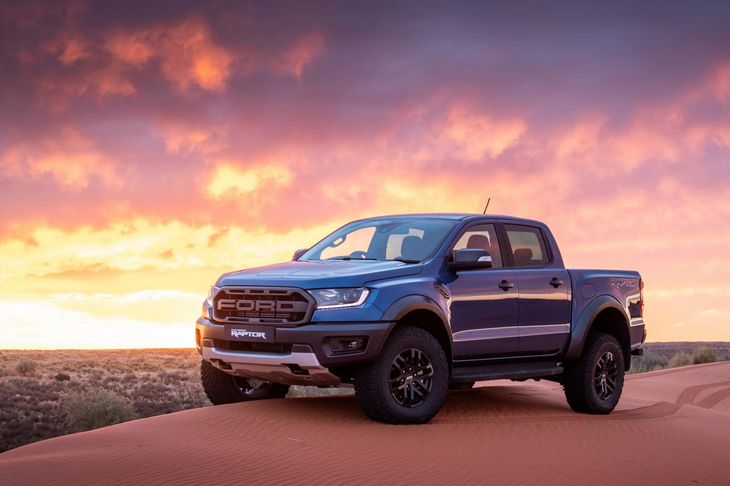 With its flared fenders, F150-inspired grille, 150 mm wider tracks, a raised ride height (283 mm) and chunky, Raptor-specific BF Goodrich all-terrain tyres, the Ranger Raptor looks properly badass and brings a commanding presence to the road. It can also be had in some exciting colours such as Ford Performance Blue, Colorado Red, Absolute Black, Frozen White and Conquer Grey. Also, you can mock all those drivers with their fake Raptor grilles on standard Rangers now.
2. Engineered to conquer offroad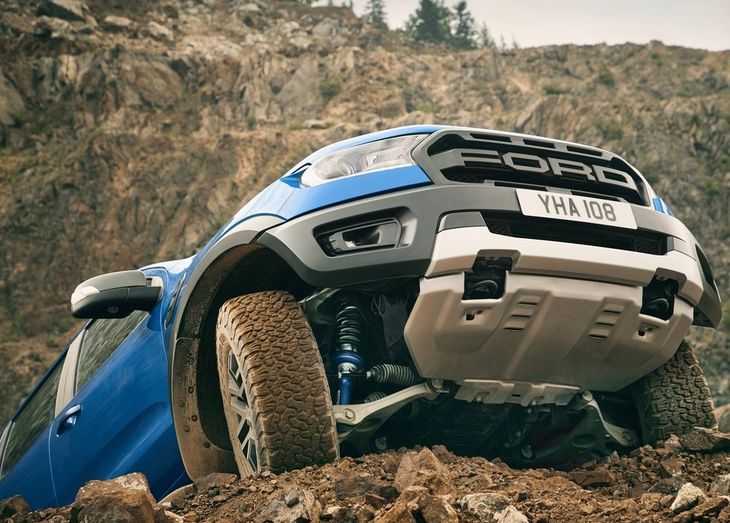 Riding on a specially-developed chassis that's significantly stiffer, the Raptor has been engineered to withstand brutal offroad beatings. It features a new rear coil-over suspension with an integrated Watt's linkage which allows for vertical axle movement while minimising lateral movement and this contributes to high levels of control and comfort when engaging in offroad driving.
Ford also partnered with FOX to develop Position-Sensitive Damping (PSD) shock absorbers specifically for the Raptor. They allow for significantly higher damping forces when off-roading while also providing the necessary comfort on-road with lower damping forces. Both the front and rear suspension travel has increased by 32% and 22% respectively when compared with the standard Ranger.

Combined, these features make the Ranger Raptor virtually unstoppable offroad...
3. Baja Mode for fun offroad driving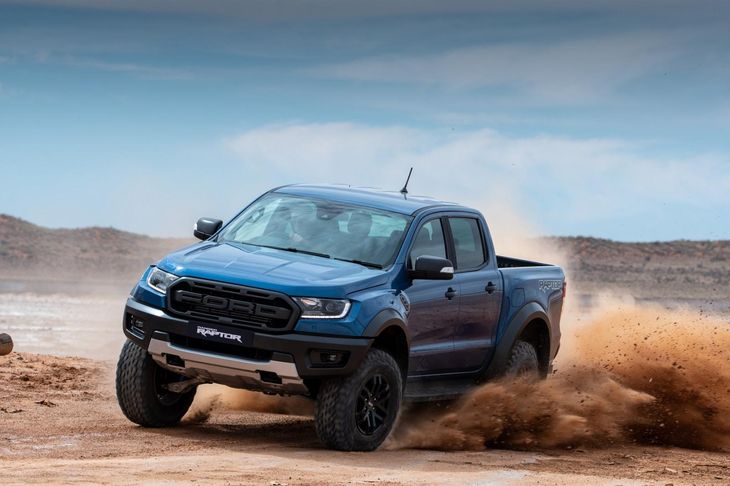 The Ranger Raptor features a Terrain Management System (TMS) with various driving modes for different conditions including Normal and Sport (for on-road driving) and off-road modes including Grass/Gravel/Snow, Mud/Sand, Rock and Baja.
Baja mode (named after the Baja Desert Rally in Mexico) is arguably the coolest feature on the new Ranger Raptor and it's specifically calibrated for high-speed off-road driving by sharpening up the throttle, transmission and steering response. More than this, "Baja" dials back the stability- and traction control, which makes it ideal for enthusiastic off-road driving and performing controlled drifts at speed.
4. Cool Raptor Interior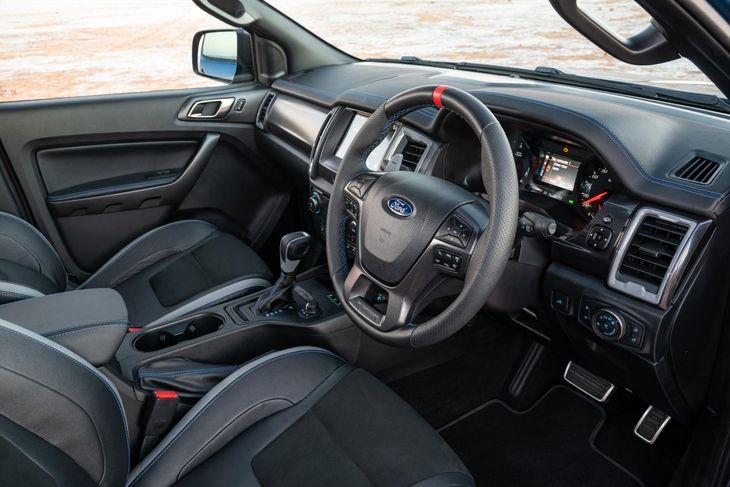 While the Ranger Raptor shares much of its interior design with the standard Ranger, there are some cool features that set it apart. The Raptor is fitted with well-bolstered Raptor sports seats in Technical Suede with blue contrasting stitching which is also seen on the soft-touch leather dashboard.
The Raptor steering wheel features a sporty red centre mark and mounted magnesium shift paddles add further sporty appeal. The instrument cluster is also more aggressively styled and features red needles for the dials. Ford Performance sill plates are a reminder that this is a high-performance Ford model...
5. South African-built Ranger Raptor is well-priced compared with other markets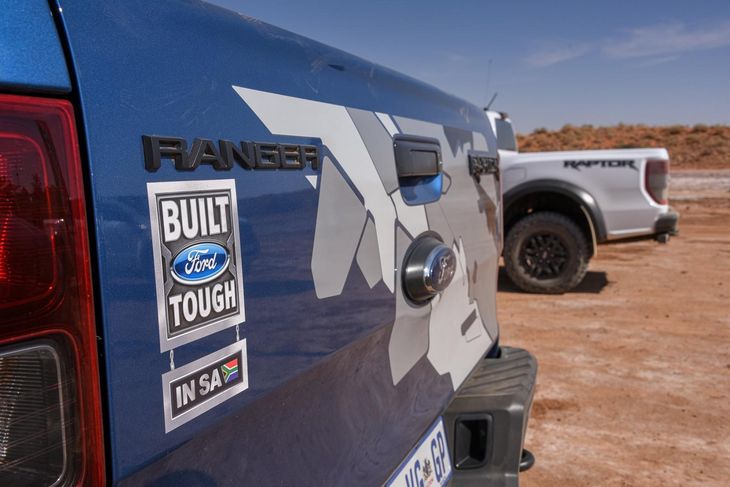 The Ranger Raptor is locally built at Ford's Silverton facility in Pretoria and as a result, South African customers are getting a good deal when compared to other markets around the world where the Ranger Raptor is sold.
In South Africa, the Ranger Raptor costs R786 400, but in the UK, for instance, it costs roughly R892 516. In Australia, which is also a major market for the Ranger Raptor, it costs R817 512.
Local is lekker…
Buy a new or used Ford Ranger on Cars.co.za
Related Content
Ford Ranger Raptor (2019) Specs & Price
Ford Ranger Raptor (2019) International Launch Review
Ford Ranger (2019) Launch Review
What's Really New About the 2019 Ford Ranger?