FX2 is the Ranger for those who don't always need a front differential but venture into testing terrain.
Ford's reintroduction of the Ranger bakkie to its home market has been met with strong approval and demand.
Buyers in the world's biggest bakkie market, especially those who live in American cities, are finding value and better utility in the Ranger's more manageable size and ease of parking.
But what does it mean for the rest of us? Well, the possibility that American demand and sales numbers could justify a spate of new Ranger derivates. And the first of these is the FX2.
South African followers of the Ranger nameplate will be familiar with Ford's Fx4 bakkie branding: essentially a value package Ranger XLT. With FX2, Ford is offering its American Ranger buyers a rear-wheel-drive bakkie with better tyres and trail driving ability.
The FX2 package can be added to any Ranger model and for an equivalent of R9 000 and you get a lot of additional kit: an electronic locking rear differential, off-road-tuned suspension, grippier high-volume tyres, a front underbody guard and Ford's off-road screen display function in the FX2's instrumentation cluster. The latter offers digital vehicle pitch and roll icons, allowing a driver to see when the FX2 is approaching its balance limits off-road.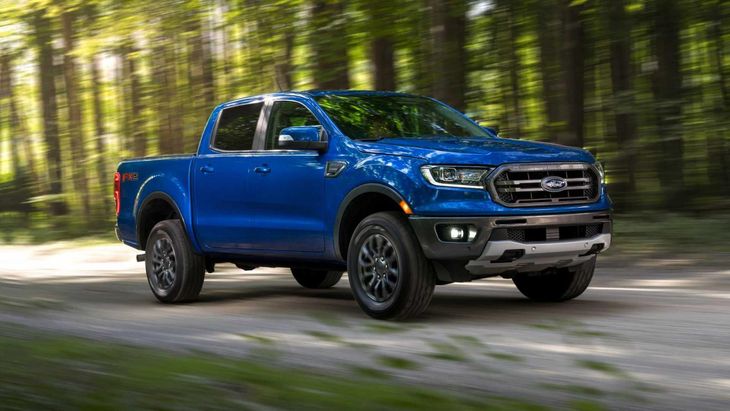 An off-road spec 2wd bakkie? Maybe that's what the agriculture sector really wants.
Although Ford does not divulge exact details pertaining to what FX2's 'off-road-tuned' suspension modification comprises, the addition of Hankook tyres, which feature a more aggressive tread pattern, should improve traction. The FX2's approach angle will also be slightly better than other rear-wheel-drive Rangers, thanks to Ford's deletion of its front bumper air dam.
What is the FX2's appeal? For those drivers who do a lot of mileage on bad rural gravel roads, the upgrades are certainly beneficial. If you were to configure the features and apply them to a standard Ranger, as options, it would be far dearer than Ford's pricing on its FX2 package.
In the South African context, an FX2 would be very popular, as it provides the necessary rough road upgrades for farmers and other rural gravel road users – without requiring the upgrade to four-wheel drive, which is for many, a needless expense. Fuel economy will also be marginally better on a 2wd version compared with a 4wd.
Although there is no strategy or confirmation of this FX2 package being launched into other global Ranger markets, it would be a boundlessly popular option – if available.
Bakkie Comparison: Nissan Navara vs Ford Ranger Fx4 [with Video]