Datsun has bucked the AMT trend in the budget-car segment and, to cater for those who want an automatic 'box instead of a "stick shift", imbued its Go budget car with a continuously variable transmission (CVT). Is this a good move? We drove the newcomer at its local launch in Johannesburg to find out...
With the budget segment showing a noticeable uptick in ease-of-use 2-pedal vehicles, Japanese brand Datsun now offers its Go and Go+ with a CVT. It's interesting that most manufacturers in the segment have tended to favour an automated manual transmission (AMT) for its automatic derivatives. AMTs look good on paper, but experience with these transmissions suggest they dull the driving experience and drivers need to adapt their driving style substantially.
CVT is regarded as a swearword in the vocabulary of petrolheads; the unpleasant droning noise emitted by so many of such-equipped powertrains (upon the application of full throttle) is a common complaint. However, there's some merit to these types of transmissions. They do a good job of reducing fuel consumption, are cheaper to produce (and less complicated) than their torque-converter equivalents and offer a generally smoother ride in gridlock traffic than AMTs.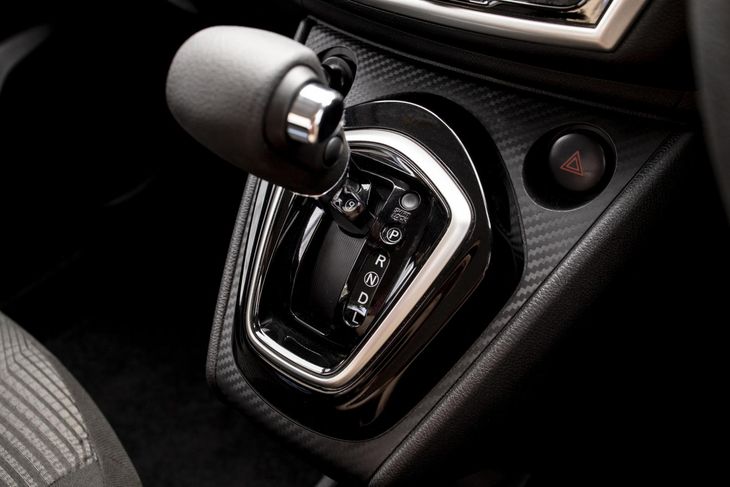 The CVT transmission in the Datsun Go makes for a smoother drive around town.
Engine and economy
Interestingly, the CVT-equipped version of the Datsun Go has a touch more power than its manual counterparts. There's 57 kW and 104 Nm available from a 1.2-litre naturally-aspirated 3-cylinder motor and power is directed to the front wheels via the CVT. In terms of fuel economy, the Go CVT is claimed to consume 5.0 L/100 km, which is a 10% improvement compared with its manual-equipped sibling.
Standard specification
The Datsun Go CVT comes with front and rear electric windows, power steering, 14-inch alloys, a touchscreen infotainment system with Apple CarPlay/Android Auto compatibility, a USB port and daytime-running lights. We would have liked to have seen the provision of some steering-wheel-mounted satellite controls, however.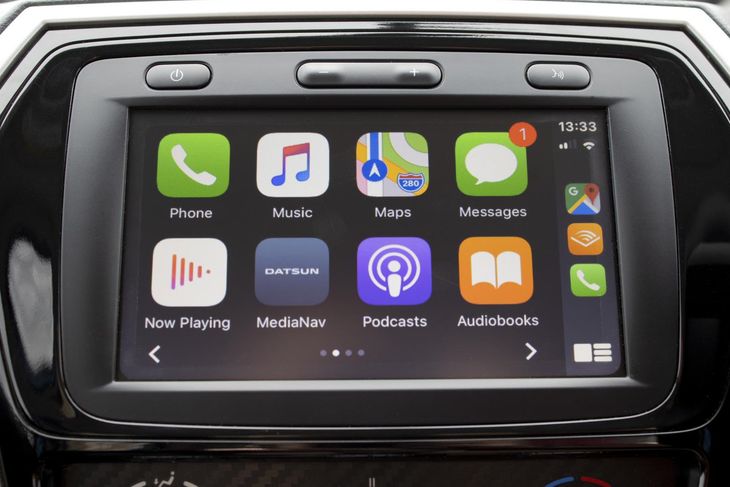 Apple Carplay and Android Auto functionality add some hands-free connectivity inside the Datsun Go.
But is the Datsun Go unsafe?
When the updated Go was launched in late 2018, it received more standard safety features. The CVT version comes with dual airbags, ABS with EBD and brake assist, as well as VDC (a form of stability control). There are still question marks surrounding the integrity of the crash structure/whether the Go would be able to withstand a serious impact, but the aforementioned features will significantly reduce your chances of being in an accident in the first place.
What's it like to drive?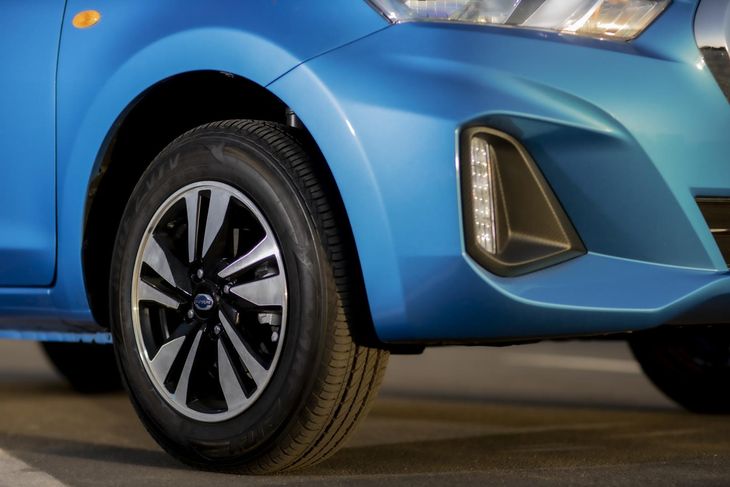 The Datsun Go CVT comes with 14-inch alloy wheels as standard.
We had a chance to drive the Go CVT on a 50-km route that comprised an assortment of road surfaces and traffic situations. The driving position is fair and the cabin layout is ergonomically acceptable. That being said, it took us more than a few minutes to locate the USB port to make full use of hands-free Android Auto. Why hide the USB port, Datsun?
As long as you modulate the accelerator pedal and don't depress it fully, the Datsun Go offers adequate momentum for urban driving. If you accelerate fully, that CVT drone emerges with very little increase in forward momentum. The ride offered by the 14-inch alloy wheels is acceptable, but significant body roll is evident under cornering. The steering is light and tight parking manoeuvres (which we put to the test in a parking gymkhana) were executed effortlessly.
The Achilles Heel of the Datsun Go CVT comes to the fore when it is required to execute overtaking manoeuvres on a national highway at speeds in excess of 3-digits (in other words, over 100 kph). If you floor the accelerator pedal those speeds, the engine revs noisily but delivers precious little in the way of overtaking acceleration, especially when the Datsun's climbing a hill.
Summary
Should you consider the Datsun Go CVT if you're in the market for a 2-pedal budget car? Well, there's a lot on offer in this segment, ranging from the newly-launched Hyundai Atos to the recently updated Renault Kwid. The Datsun Go's (1 year's worth) of free insurance and generous specification will win it some fans, as well as its pleasant urban driving characteristics.
A note of advice, though: if you do buy a Go CVT then try to avoid driving it on highways, unless when it's absolutely necessary. If you stick to speeds under 100 kph, you should be satisfied with its fuss-free operation.
Datsun Go Price in South Africa (November 2019)
Datsun Go Mid R159 100
Datsun Go Lux R170 200
Datsun Go CVT R184 200
The Datsun Go is sold with a 6-year/150 000 km warranty and comes with a year's worth of insurance. A service plan is optional.
Related Content
Renault Kwid (2019) Launch Review