Mercedes-AMG tuner, Brabus, has released an insane package for the all-new G63 AMG. It's not just a cosmetic kit either, as Brabus has substantially upped the engine power too.
Brabus has announced a new product called the 700 Widestar, based on the all-new Mercedes-AMG G63, which is due to arrive in SA before the end of the year, The Brabus 700 Widestar boasts a new body kit, alloy wheels, some interior upgrades as well as a healthy power upgrade. Under the bonnet is a 4.0-litre turbocharged V8 engine, but thanks to the Brabus upgrade, power has increased by 85 kW and there's an extra 100 Nm. This means that outputs have jumped from 430 kW to 515 kW, which is 700 horsepower, hence the name, Maximum torque has been increased from 850 Nm to 950 Nm.
While the G63 has never been an out-and-out performance model due to its dimensions and mass, this power upgrade is enough to see the vehicle hurtle to 100 kph in just 4.3 seconds if Brabus' claims are to be believed. The rest of the Brabus 700 Widestar package is impressive. There's a widebody kit and very attractive 23-inch Brabus Platinum Edition hi-tech forged wheels. Inside, there's a two-tone Brabus fine leather interior.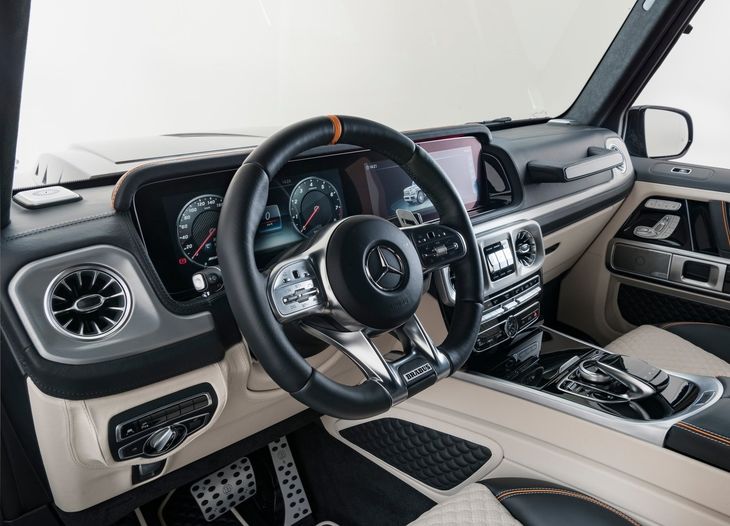 Further Reading