What do you do if your newly-bought car presents a serious or recurring problem? What are your options... and where can you turn if the dealership, which you bought the vehicle from, doesn't sort out the issue? Juliet McGuire sheds some light on the issue.
Buying a new car is an exciting journey preserved for a fortunate few. There is so much subtext to a purchase of this nature... it says you've made it, that you're successful, you're independent. It's understandable that if things go wrong with your shiny new acquisition, frustration levels will rise, sometimes to emotionally-volatile levels. What makes things even more irksome is that there seems to be mixed messages out there about what your rights are if "you've bought a problem car".
Fellow #CarsAwards judge, Wendy Knowler, is a consumer journalist with a lot of experience in this field. Chatting on her Consumer Talk show on Cape Talk, Wendy says people tend to assume problems only occur with used cars and so frustration is immense when it happens to someone who buys one "out of the box."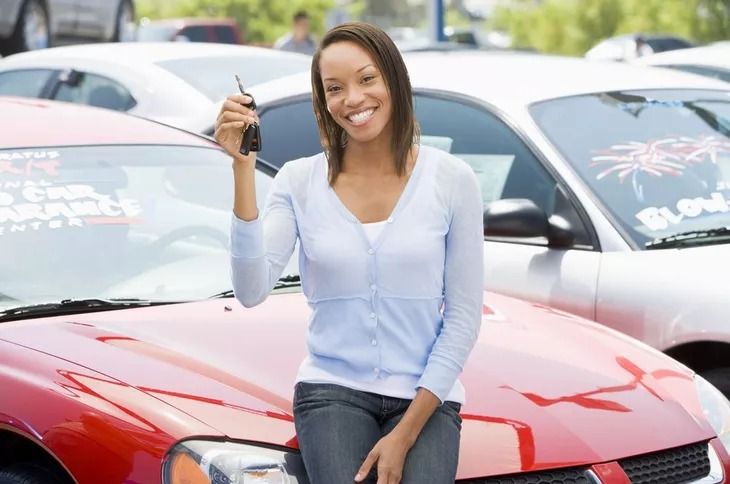 The role of a warranty
All new cars come with warranties. In simple terms, a warranty is a "promise" by the manufacturer that if its product develops a fault within a certain period or mileage limit (there are other limitations too, such as failures caused by abuse or wear and tear), it will cover the cost of replacement parts and/or repairs if they're carried out by franchised workshops. In other words, a warranty is a manufacturer-backed insurance policy that provides cover against a range of failures or malfunctions that may occur after you've taken ownership of your vehicle. Remember, if you abuse your car, or allow unauthorised parties to work on (or modify) it, you will void the warranty.
So what should you do if the dealership you bought the car from fails to fix a problem (or problems)? Before taking drastic steps, such as seeking legal advice, make sure you have voiced your complaint(s) to someone in a senior management position at the dealership. If the problem is subsequently not resolved and you've exhausted all your channels at the dealership (which should escalate problems to the firm whose products it sells and maintains anyway), then contact the car's manufacturer/importer.
From Dealer to Manufacturer
Most car manufacturers' contact info (such as contact centre telephone and fax numbers, e-mail addresses etc) are listed on their respective local websites. A few, such as Volkswagen, offer online chat functions. Look out for the customer care contact details and make note of reference numbers. This is where the buck should end; if problems are addressed effectively, your car will either be repaired or, in rare cases, replaced (explained below). If you are still not satisfied with the outcome of queries to the manufacturer/importer of your vehicle, only then should you contact the Motor Industry Ombudsman, even though a potential resolution might take some time.
But what about the CPA?
Confusingly, the South African Consumer Protection Act (CPA) doesn't deal with car complaints (even though it was set up to protect the interests of all consumers). The website describes a consumer as any person to whom goods and services are marketed, who is a user of the supplier's goods, enters into a transaction with the supplier or service provider of any services and products. One would think: "Surely this would include a car buyer too?" Well no, not exactly. The rights of a consumer buying or servicing a car are outlined on the website, but you cannot lodge a complaint here.
You, in fact, have to lodge your complaint with the Motor Industry Ombudsman of South Africa, which is the "independent dispute resolution forum for the South African Motor Industry and its Customers". The operative words here are "the motor industry". This forum is not just for consumers but rather to protect manufacturers and dealerships too. The reason is that a car is such a high-value item and so both sides of the sale need protection, "The MIOSA is not a consumer council that automatically sides with the consumer. In essence, it represents both industry and the consumer. It acts as a referee between the industry and the consumer and among industry participants. It utilises good engineering practice, customer care practice, legal practice, and fairness as a basis in its deliberations," its website says.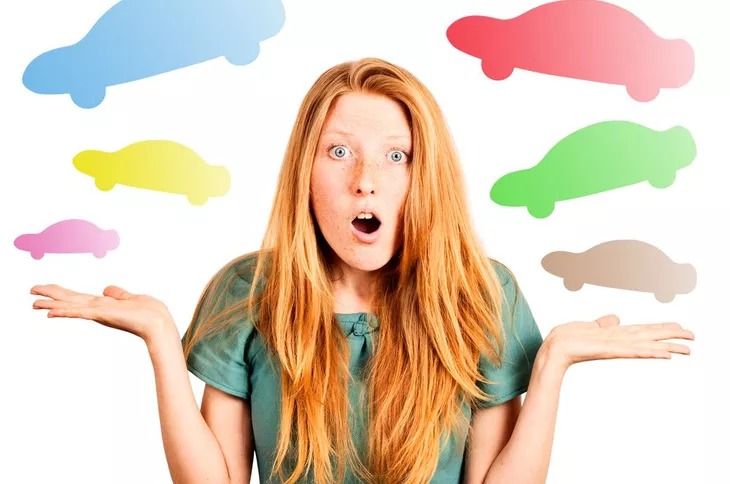 Refunds and Replacements a last resort
The rights of the consumer remain the same as those of the CPA, which stipulate that a consumer reserves the right to choose a refund, a repair or a replacement within 6 months of a purchase. The difference with cars, however, is that it is very seldom that you will be given a refund or a replacement vehicle. There are many reasons for this. The most obvious one is that due to the high value of cars, manufacturers would end up going out of business if they had to replace "every second car that showed a defect". Instead, the option to repair makes much more sense. Remember, even if you drive the car off the showroom floor only to find that your electric windows don't work or your radio turns on and off by itself, a "new-car warranty" mandates the manufacturer to repair particular issues with the vehicle via its franchised dealer network.
Only when it comes to safety does your case for a refund or a replacement vehicle become stronger. Johan van Vreden, the Motor Industry Ombudsman, says: "the more serious the failure, and the more safety-critical the component (such as brakes or steering), the stronger your case will be." If the car does end up being replaced, you might not be presented with the exact same derivative (or specification of a derivative) that you bought. Depending on how long you've had the car, the manufacturer might offer you a car with similar mileage or a more expensive derivative or entire model, in which case you would have to pay in the difference.
As mentioned, according to Section 56 (2) of the Act, consumers can return a car to a seller within a 6 month period, but only under certain conditions. Defects due to "wear and tear" will not count. It is very difficult to prove that the seller/dealership knew about a defect when the car was sold to you, and the onus is on you to provide such evidence of a fault. Three words to remember if you find yourself in this situation is that the action will need to be legitimate, reasonable and provable. And, as you can imagine, most people might not have the evidence to prove their case. But it is worth a try if you truly believe you have been sold a "dud", "lemon" or "Friday car".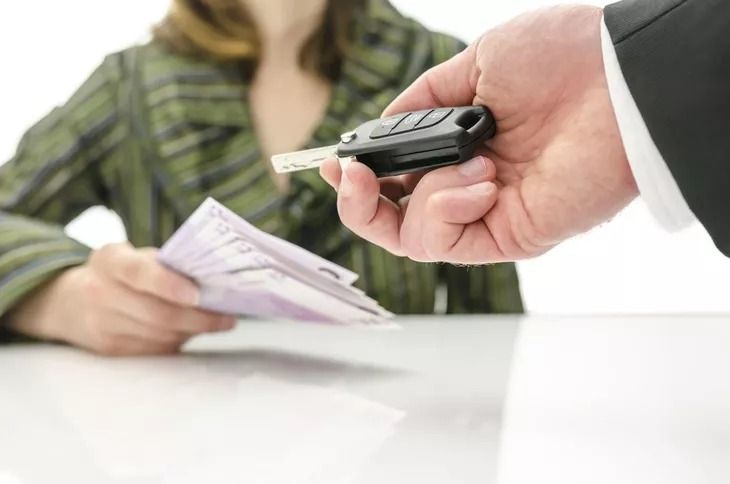 It all sounds a bit doom and gloom for consumers, but there are many examples of where customers have won their cases and cars have been replaced. Knowler speaks of several cases she has encountered where the car "goes wrong in a safety-critical way and continues to fail", and, as a result, was replaced by its manufacturer or importer. Van Vreden also adds that he has supported many a case where a car has needed to be replaced.
To safeguard yourself, check the credentials of the dealer you intend to buy a vehicle from and read the fine print of the contract to purchase. All dealerships have to be registered with the Motor Industry Ombudsman and adhere to the regulations set out by its committee. Before you buy a car from any dealer, make certain it's registered.
When you feel you've reached an impasse, visit the Motor Ombudsman website and fill out a complaints form. The expected time frame for a resolution is 3 months.
Another avenue worth investigating?
Did you know that at least 7 500 businesses and 13 trade associations in the South African automotive sector are members of the Retail Motor Industry Organisation (RMI), a body that has existed for more than a century? Members of the RMI have to adhere to a code of conduct and the RMI is "committed towards the amicable resolution of all consumer complaints and disputes and as such, attempts to reach amicable mediated solutions to disputes in a manner that is cost effective for both parties concerned". The RMI's resolution process is non-legal (no legal representation is allowed). Should you feel dissatisfied with a product or service supplied by an accredited RMI member (or non-member, the organisation's website says), you can download a Consumer Dispute Resolution Form, pay a once-off non-refundable administration fee of R402.50 (price as quoted in July 2018) and fax the form to one of the RMI's regional offices. Here's how.
Related content: