Can I buy a car on credit if I'm blacklisted? We're often asked this question and have compiled this article so that blacklisted consumers can know what their options are when considering a vehicle purchase.
Now, before we get too deep into it, it's important to understand what it actually means to be blacklisted because for some reason it has a bad stigma attached to it, as if you are on the FBI's Most-Wanted list. Thankfully, it sounds worse than it actually is.
In fact, being blacklisted, here in South Africa anyway, is not the end of the world. It's quite a broad term that usually refers to you having a bad credit rating by either having an account in arrears or having a judgement against you. This is usually due to missed payments. What is important to understand is why you are blacklisted and to know that even if you settle your debts, your credit profile can remain "tainted" for 2 years and, sometimes, even up to 5 years.
The good news is that even if you are blacklisted, you can still buy a car!
If you think you might be blacklisted, you need to get a copy of your credit record from a credit bureau in South Africa such as XDS, TransUnion ITC or Experian. Once you are able to determine your status you will be able to work out your options for buying a car.
Know and rectify your credit status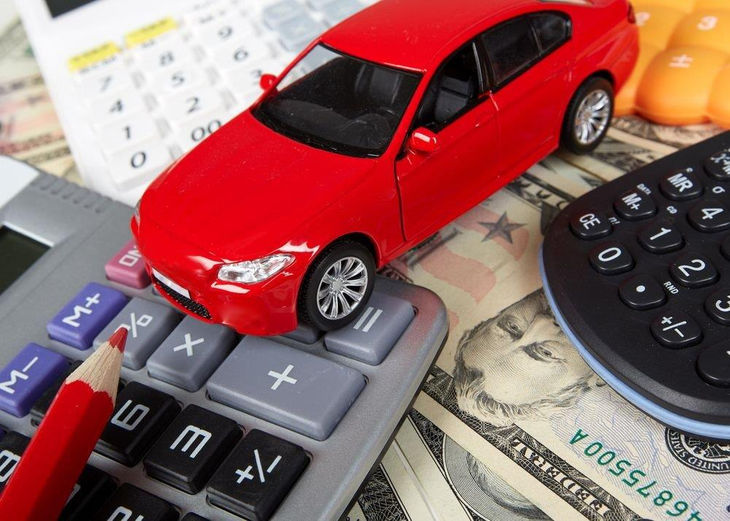 An account in arrears
This is when you have failed to make a scheduled payment(s) and fallen behind, but no legal action (by the credit provider) has been taken against you yet. At this stage, you are still able to approach your credit provider and make arrangements to settle your debt. But, if you are heavily in debt and have a number of accounts in arrears, then you would need to contact the National Debt Mediation Association to assist you in negotiating terms of the settlement with your existing creditors.
Once your debt is settled, you will still be seen as a high risk by credit providers, but you can apply for car finance. You will be subjected to stricter payment terms and higher interest rates and are not guaranteed to get credit, but you are not barred from applying.
In Default
If your credit profile reflects that you are in default, it usually means your debt has been handed over to attorneys. It will reflect on your credit report as, "handed over" or "written off." You need to find out if the principal debt is still with the credit provider you were originally contracted with or whether the credit provider has sold the debt to a debt collection agency. If it is with an agency, you should still have the opportunity to negotiate a quick settlement.
Once the debt has been settled, your record will reflect that the debt has, in fact, been settled in full, but the adverse information will remain for a period of 2 years. As soon as you have settled the debt, ask the credit provider or debt collection agency for a paid-up letter, which you can submit to the credit bureaus for processing to update your profile. The law stipulates that they have 20 days to process and update their records. This will then help in your application for car finance. Similar conditions to an account in arrears would then apply.
Judgement
This is the most serious of them all as it is a legal action and difficult to reverse. A high court judgement is usually for debt amounts in excess of R100 000. If it's less than that, judgements are usually ordered by the magistrate's court – these can be rescinded if you pay off the debt. Credit providers see a judgement as very high risk and your chance of getting future credit after one is issued against you is highly unlikely. This is the when you will probably have to look at alternative car-buying options.
Car buying options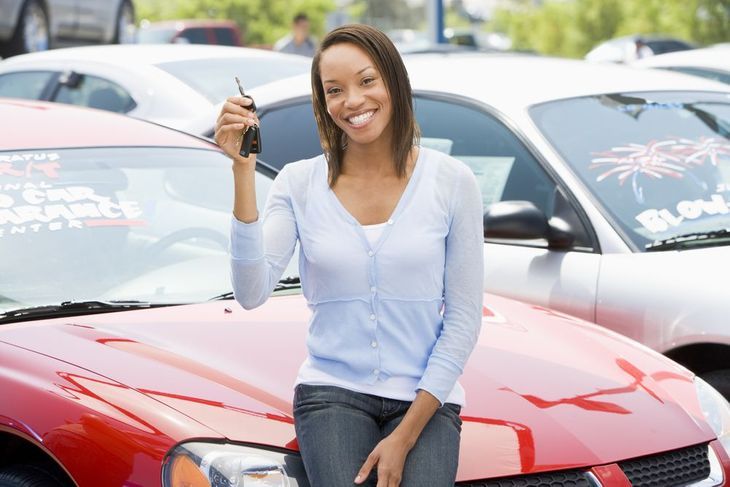 If all of the above options are still not going to work for you because you do not have the required funds to clear the debt(s), vehicle finance (through a bank) will not be the way to go. Thankfully, there are other options available to you.
Buy a car in cash
You can opt to buy a car in cash – but the chances are that if you are unable to pay off your debts, you don't have large amounts of cash lying around, so you might have to start saving. You might be able to make arrangements with your employer, a close friend or relative to help with financing the car – but again, this might put your job and/or friendship at risk if you are unable to make the repayments.
If paying cash is not possible, then your best option is consider leasing or renting a car, which you can potentially buy (rent-to-own). Alternatively, you can apply for finance through a financial institution which does not run credit checks the way a bank does.
Leasing a car
There are many companies who will let you rent or lease a car with the option to potentially buy it. You rent the car for a stipulated period and at the end of the rental term, you can purchase the car or you can return it for another rent-to-own car. NoFinanceCars, for example, is such a company. This is for people who cannot obtain finance, usually due to a poor credit rating or for being blacklisted. The requirements are a minimum deposit of R10 000, a minimum gross salary of R12 000 per month and a valid driver's license. At the end of the rental period, which is set at a standard 54 months with a fixed premium, you can choose to either return the car or arrange to keep it.
You can even choose to upgrade to a later model provided your account has been well maintained. EarnACar and BlackListedCarFinance are other such companies that cater for blacklisted clients and those who are struggling to get car finance.
NOTE: Take special care to read and understand the terms and conditions and pay attention to ALL the fine print before signing any agreement.
Alternative Financial Institutions
Microlenders will assess how you manage your debt and if you can afford a loan. You won't qualify if you are under debt counselling, debt review or debt administration. Some microlenders will decline finance to those who have judgments against them.
In-house finance can be obtained from dealerships who provide such a service. Dealership interest rates are usually higher and not all look at your credit rating, but rather whether you can afford the monthly payments. This can also help your credit score as the dealers report your payment habits to the credit bureau.
First and foremost, your best option is to try and clear your credit record and get your name off the 'Black List'.
Related content:
Buying a car compared to Leasing a car
Buying a new car vs a used car
Avoid Car Scams in South Africa
How to get the Best Car Insurance Deal