The eagerly anticipated BMW X2 was launched in Portugal. Better known for its delicious rolls and spicy chicken, Portugal also offers some of the world's twistier tarmac and it's a perfect location to sample the Bavarian newcomer. Calvin Fisher was in attendance.
The hills above Sintra and Lisboa are real drivers' roads. You know the type I'm talking about, real asphalt spaghetti that winds its way around the spectacular countryside. Our launch route for the BMW X2 is made up completely of the sort of driving you'd test a sportscar with. The clue is in the even-numbered moniker, the X2. Much as the X4 and X6 are sportier plays on their X3 and X5 (respectively) donor siblings, the X2 is a shorter, squatter X1 with a sitting position low in the tub more akin to a 1 or 2 series. But you've most likely read all this in last week's scene-setting article.

AND you're really just here since the embargo on the driving experience has finally lifted and I can now finally tell you this.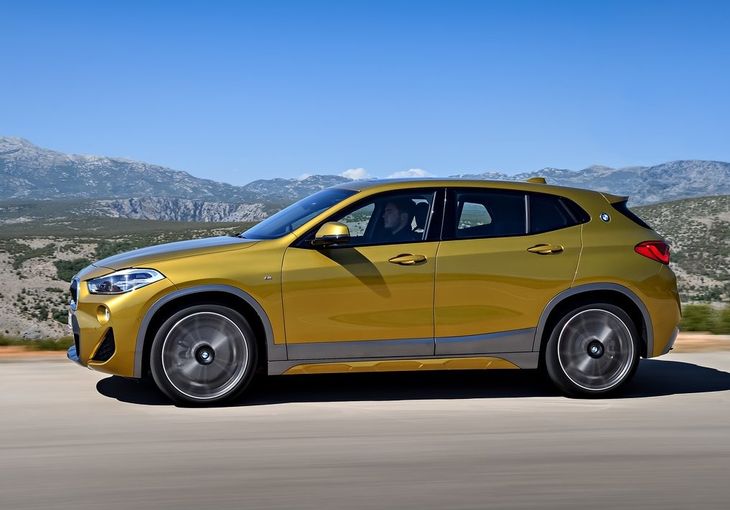 If BMW intended to give the X2's a dynamic driving experience, the Bavarian firm has certainly succeeded in its brief.
First acquaintance
I made my way straight to the flagship, resplendent in Galvanic Gold and blessed with the xDrive20d 8-speed sport-automatic drivetrain and kitted to the hilt with the M Sport X addenda – what a looker! Immediately I can testify to the lower seating position, dropping into racy pews finished in anthracite cloth and Dakota leather. The cabin is typical BMW fare, which is no bad thing, but in the vein of a lower end M car rather than an X car.
In terms of spaciousness, the X2 almost matches the roomier X1 thanks to its hatch-like roof profile, even the luggage capacity survives almost unscathed. The biggest hindrance now is the lack of the 30 mm adjustability of the rear seats so the luggage space can't grow from the standard 470 litres unless you fold the rear seatback forward.

The X2's interior architecture is derivative, but the high-end features that come as standard add a sense of occasion.
So, to summarise, there are traces of X1 here (as there should be), but it's a convincing graft job and besides I'm really here to turn that turbodiesel mill into life and wring its bloody neck.
The driving experience
It starts with the muted burble of a diesel engine pretending it's a petrol burner, which is oh so 2018.
Revving it up reveals more of the same, a hollow boomy noise escaping from a pair of 90mm diameter pipes identical to the items on the X6. Notch it into D for drive and we're off. Acceleration and performance, in general, is more-or-less on par with the X1 since they share the same 2.0-litre TwinTurbo engine (peak outputs of 140kW and 400Nm), but stick it into a bend and that lower centre of gravity and helm conspire to engage you. The X2 makes rhythmic progress with the demeanour of a sweetly balanced front-wheel-driven hatchback.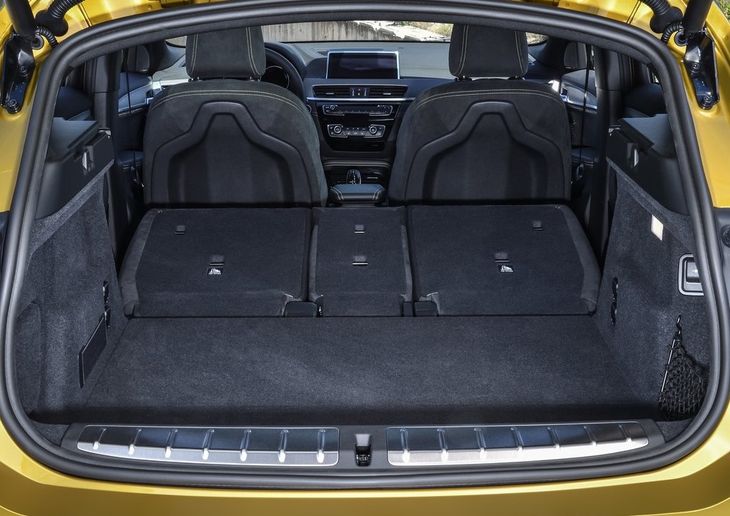 As a crossover, the X2 offers nothing special in terms of practicality, but we don't believe that will deter fashion-conscious buyers.
There are traces of Mini Countryman JCW in these underpinnings, especially across the stabilizers and bearings. Steering feedback is flavourful, but point it back onto the highway or via the smaller towns' roads and that firm suspension goes from racetrack-supple to real-world suffering. You wanted those 20-inch alloys! In truth, it didn't bother me much at all, but this is no gravel-traveller, unless it absolutely has to be.
If BMW meant to deliver an engaging steering setup in the X2 then the Bavarian firm has well and truly nailed the brief, to also expect it to bash a bundu however would be reaching. As a one-car household ownership prospect, however, it's commendable especially if you're of the young and affluent persuasion, otherwise known as the intended demographic.

Will the X2 be a sales success in SA? That will depend on whether prospective buyers think its boutique appeal justifies its price.
Verdict
The BMW X2 is not exactly on the kind end of the affordability spectrum, but in its defence the standard equipment roster is extensive. You get Apple Car Play, Business Navigation, BMW ConnectedDrive, RealTime Traffic Information (RTTI), Metallic Paint, Wireless Charging, TeleServices, Intelligent Emergency Services and Cruise Control with Brake Function. This particular one costs R725k, which is well dearer than the X1, in fact, it competes in price (alone) with some of the bigger X cars and some exciting new style-comes-first compact SUVs including the new Jaguar E-PACE and Volvo XC40.
This segment has become contentious and, as a result, I suspect the flagship X2 will have to fight hard to be noticed despite its striking looks and arresting paint-job. But I'll wager there'll be no shortage of entry-level sDrive20i Steptronic autos, more sensible at R646 652, in your local mall and gym parking lots.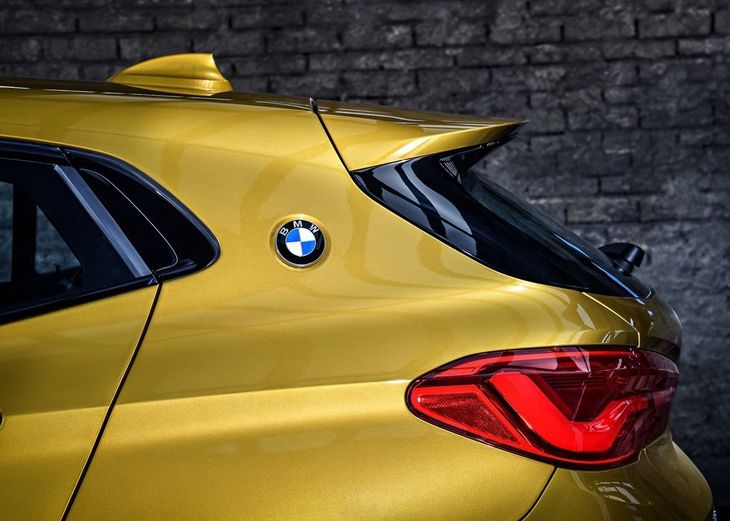 The X2 is the first modern BMW to feature roundels on its C pillars, will the next X4 be the next one?
Quick Specs
BMW X2 xDrive20d M Sport X Steptronic
Power: 140 kW
Torque: 400 Nm
Top speed: 221kph
0-100kph: 7.7 seconds
Fuel consumption combined: 4.8 L/ 100km
Carbon emissions: 126g/km
BMW X2 Price in South Africa
sDrive20i R644 262
sDrive20i Sports Automatic Steptronic with shift paddles R646 652
xDrive20d R694 154
xDrive20d Sports Automatic Steptronic with shift paddles R696 554
*For M Sport X pricing, add R29 700.
In terms of new standard equipment, the X2 range comes with:
Apple Car Play
Business Navigation
BMW ConnectedDrive Services
Real Time Traffic Information (RTTI)
Metallic Paint
Wireless Charging
TeleServices
Intelligent Emergency Services
Cruise Control with Brake Function
Other standard and optional equipment can be viewed here.
Searching for a used BMW X model?
Related content:
BMW X2 (2018) Price in SA & Product Details
BMW X1 xDrive20d (2016) Review
Mercedes-Benz GLC 250d Coupe 4Matic (2017) Review