In a bid to replace the ugly duckling 5 Series GT, BMW has restyled its executive-class hatchback and renamed it the 6 Series GT. We spent some time with the torquey 3.0-litre turbodiesel derivative to see if the changes are more than skin deep.
We like: Silky smooth ride, punchy turbodiesel engine, looks better than the old 5 GT.
We don't like: Likely to fall foul of the market's predeliction for SUVs.
Alternatives
A desirable SUV: The Range Rover Velar is an eminently stylish, very attractive executive SUV and, dynamically it's pretty good too. With the D300 turbodiesel engine, it doesn't lack in the performance stakes either.
A coupe SUV: The Mercedes-Benz GLE Coupe makes a stylish proposition at the cost of some practicality, due to the sloping roof. Still, SUVs appear to have more appeal and stylish designs to them than hatchbacks and station wagons nowadays.
A station wagon? Normally we would offer up a 5 Series Touring or an E-Class Estate, but South Africa does not import them anymore. Truth be told, they don't sell well enough to warrant coming in, which is a shame.
Compare the specs of BMW 6 Series GT to the Range Rover Velar and Mercedes-Benz GLE here
What is it?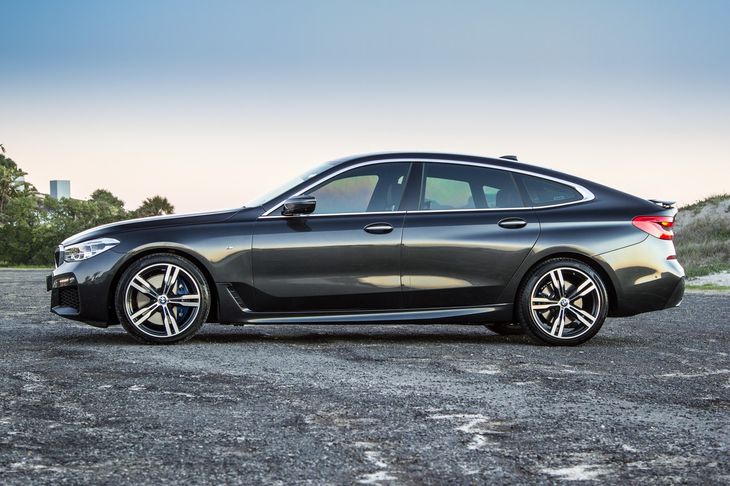 Part 7 Series, part 5 Series – the 6 Gran Turismo is purported to blend the best parts of both sedans.
It's a new 5 Series GT. Remember that big Heffalump-looking thing of a few years ago (if you don't know, a Heffalump is a purple elephant-like character in Winnie the Pooh)? BMW's attempt to combine a hatch with a station wagon and an SUV led to a Frankenstein mishmash that was extremely practical and refined, but distinctly lacked that head-turning kerb appeal that buyers want. It failed almost everywhere, except China.
The newly renamed 6 Series Gran Turismo (6 GT) is lower by some 21 mm and no longer features that cinema-style rear seating arrangement in the rear. The sloping roofline actually means that the rear end is 64 mm lower than that of the old 5 GT.
Thanks to BMW's adaptable platforms, the 6 GT is actually part 7 Series, part 5 Series and is strangely standard with air suspension at the rear, but not at the front (although you can opt for full air suspension). The 6 GT is 87 mm longer, but remains the same width as its predecessor. It also has the same wheelbase as a 7 Series, which means you get an extremely spacious car inside and out.
How does it fare in terms of…
Space and practicality?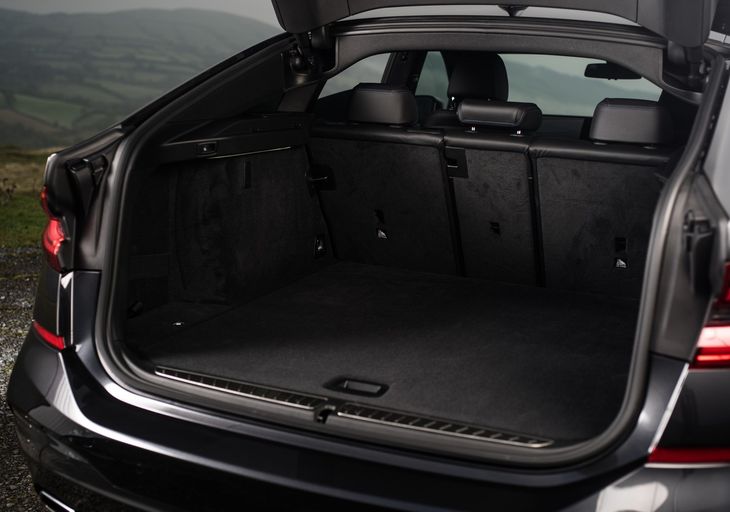 There's a 610-litre luggage bay in the 6 GT, but fold the seats down and it trumps comparative SUVs with its 1 800 litres of utility space.
It's fair to say that most people who'd consider a 6 Series GT require the added versatility and occupant space that the hatchback-styled 6 GT offers over and above a regular 5 Series. In that sense, the 6 GT delivers: the hatcback opens to reveal 610 litres of loading space, which is just about on par with its SUV competitors. Once you fold down the rear seats, however, you get 1 800 litres of utility space, and that's more than the previously mentioned Velar or GLE Coupe can offer. The space is also more accessible as its lower than an SUV and appears to have a particularly wide entry.
With the seatbacks restored in their upright position and passengers ensconced in the rear seats, there is an abundance of rear legroom available – it's huge in the back, in fact. What's more, headroom is fine for adults in spite of the sloping roofline.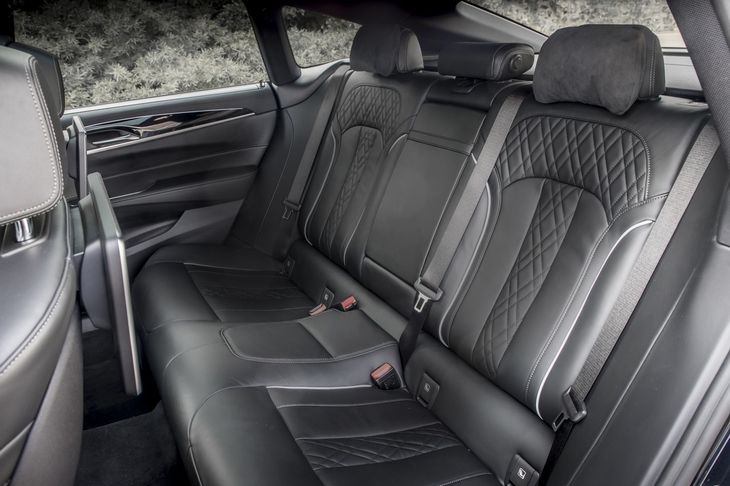 Super luxurious rear seats (enhanced with optional rear entertainment systems) offer more than enough legroom.
Rear seat entertainment can be added for R34 000. The upgrade entails a pair of 10.2-inch monitors in the rear with wireless headphones, this should keep rear passengers entertained with DVDs, music and if you have a sim card installed, internet access.
Kerb appeal?
In terms of aesthetic appeal, the 6 GT represents a definite improvement over the dowdy 5 GT, although the harshest cynics may argue that that is not saying very much. The lower, sloping roofline looks more modern and gives the Bimmer a sleeker appearance overall. The retractable rear wing gives it added presence, but does seem a little out of place on a GT car meant for transorting people (and their detritus) in comfort.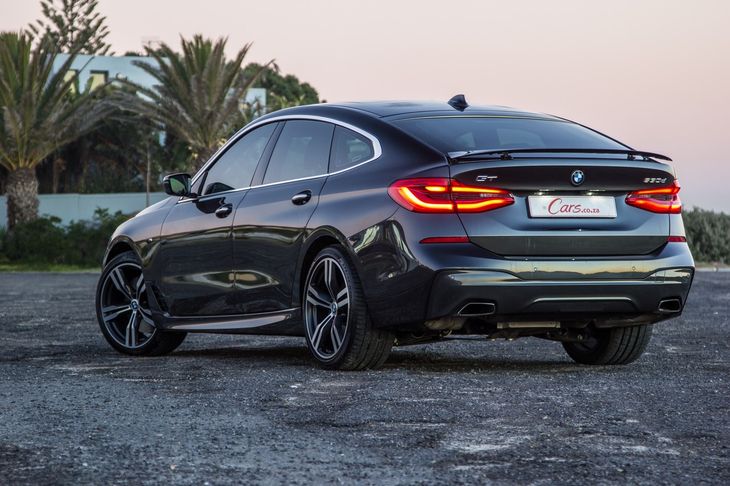 The sleeker design of the 6 GT is pleasing and the retractable rear wing adds a bit of road presence.
The pillarless doors are a stylish upgrade and seem like a good idea at first but in the end, you're likely to spend more time chastising yourself for getting grubby fingerprints all over the windows.
Ultimately, however, the 6 GT just doesn't have the same attractive shape or design that some modern SUVs have. There aren't many good examples of sedans that work as stylish crossovers, but there are a number of SUVs that have enormous visual appeal in coupe shape and aren't horrible in the dynamics department. Range Rover Velar, Mercedes-Benz GLE Coupe and the Alfa Romeo Stelvio spring to mind.
Performance?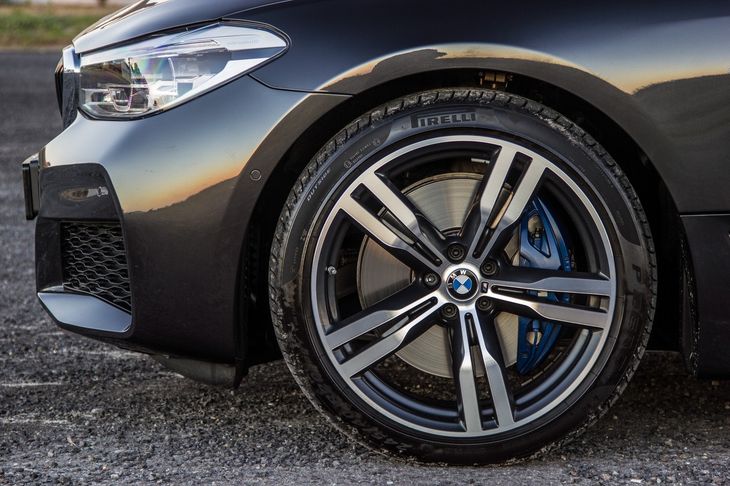 Even with low-profile run flats the 6 GT cushions out bumps.
The 3.0-litre turbodiesel unit in the front of the 6 GT showcases how good a turbodiesel can actually be. It manages to haul the 2.0-tonne car around with ease, feeling adequately brisk off the line and then cruising on the highway with 190kW/620 Nm available at the quickest dab of the throttle.
Its claimed 0 to 100 kph tune matches that of a modern hot hatchback (6.1 seconds), but the motor really shines in terms of its in-gear acceleration.
Ride and comfort?
BMW has tried to give the 6 GT 7-Series levels of comfort with 5-Series dynamics, but if you look at the adaptive ride settings, they've been altered to read Comfort Plus, Comfort and Sport. There's no Sport Plus… That should give you some idea of where BMW really wants to position this car.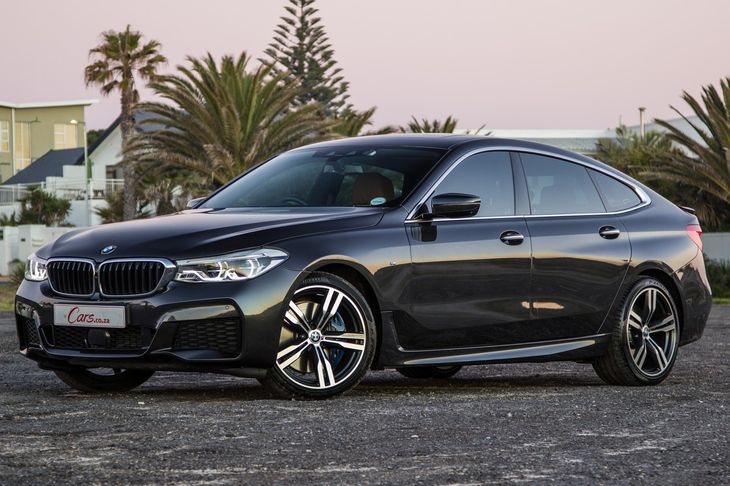 It may just be the most comfortable BMW we've driven to date.
To put it simply: the 6 GT is just about the most comfortable BMW we have ever tested, the suspension even softens out the usual ride-firming effect of the (more-rigid-by-design) run-flat tyres. The additional air suspension at the rear has really helped to soften out the thuds without making it overly saggy. Comfort is the best setting, entering Comfort Plus overdoes the cushioning effect, but might suit a particularly bad road.
Granted, the newcomer does lack some of that intrinsic sportiness (for which BMWs are renowned) when you usher it onto a dynamically-challenging piece of road. It holds itself upright in the bends well and is responsive to steering inputs, but it feels too big and cumbersome to be a regarded a driver's car. Put that to one side though, as this really is a comfortable car for just about any journey, especially long ones.
Interior features?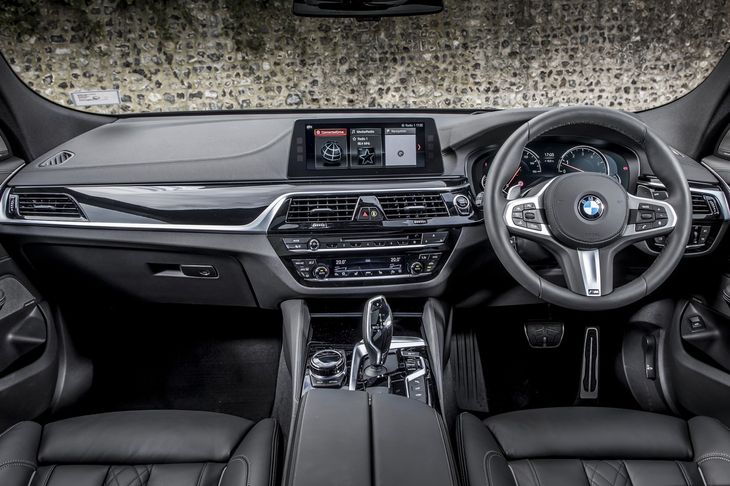 The 6 GT borrows its interior design and layout from its 5 Series sibling.
Although the generic look of contemporary BMW interiors may lead people to believe that the Munich-based firm sacked its interior designers in the 90s... and never bothered to replace them, the 6 GT is laced with onboard tech that boasts easy-to-use functionality. The large infotainment system (controlled by the iDrive wheel and touchpad) is one of the best systems on the market. Everything is easy to find and the menus make sense.
Gesture control is available, so you can turn up or down the volume with a circular swivel of your finger or, alternatively, answer or dismiss a call with a wave of your left hand. Adaptive cruise control is always a nice-to-have and works from standstill up to 210 kph. It's great in traffic, where, in combined with semi-autonomous steering, all you have to do is touch the throttle every now and then to get the car away from a stop.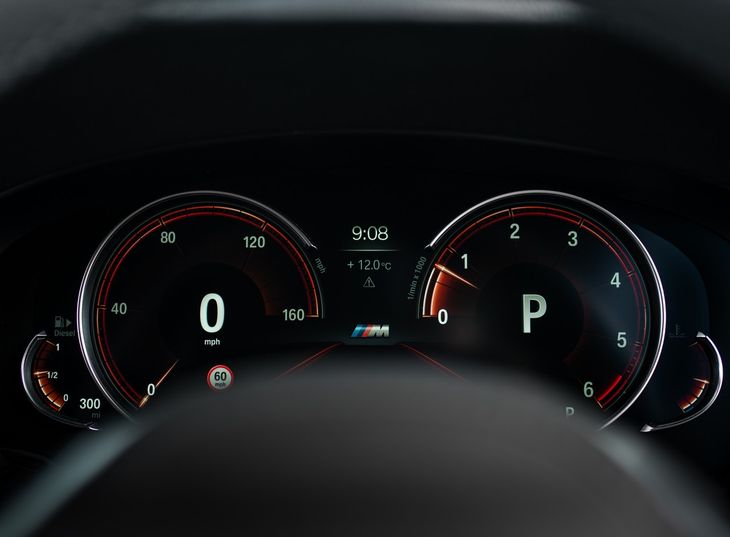 The instrument cluster features a digital display that changes colour depending on the driving mode selected.
There's a fair amount of extra kit to choose from in the options department, with features such as real-time traffic proving very useful, or you can opt to utilise Android Auto or Apple Carplay and do it all through your 'phones apps.
There are also 3 sound systems to choose from: a loudspeaker hi-fi system, an R18 500 Harman Kardon 16-speaker system or a R67 600 16-speaker Bowers and Wilkins system replete with 2 subwoofers and synthetic diamond tweeters.
Pricing and Warranty
Specified with the M Sport trim package (as this particular test unit was), the 630d GT costs R1 190 016. Base price for the 630d GT starts at R1 127 316. Included is a 2-year/unlimited km warranty and a 5-year/100 000 km maintenance plan.
Verdict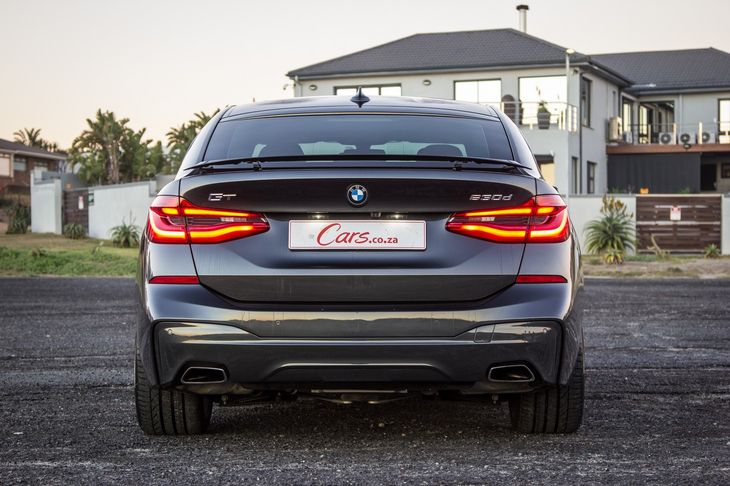 Even with its excellent ride and powerful engine, there's a notable lack of desirability to the 6 Gran Turismo.
The 6 Series Gran Turismo is undoubtedly a vast improvement on the visually-challenged 5 GT. It's sleeker, lower and more on trend in terms of its design. Passengers certainly don't lack for space or onboard technologies and there's a capacious luggage bay as well.
The general ride quality is sublime; it ably demonstrates that BMW can successfully produce comfort-oriented cars. The downside is that, should you feel inclined to test the car's sporty abilities, it doesn't quite have the traditional "BMW fizz", but it holds well up for a comfort-oriented 2-tonne car.
The difficulty comes when considering that, at around R1 million, there are some very appealing SUVs that offer largely more visual appeal and road presence. The 6 GT will fade into the background when parked next to a Range Rover Velar, for example, and while the 6 GT and Velar may not be direct competitors, if you're planning to spend this much money on a new car, appeal and recognition will most likely rank high on your priority list.
Related content
BMW 320d Gran Turismo Sports auto (2017) Review
Range Rover Velar P380 HSE (2017) Video Review
Flagship Audi Q8 Revealed [w/video]
Alfa Romeo Stelvio Quadrifoglio (2017) International Launch Review
Searching for a used 5 Series Gran Turismo