After some teasers and a handful of leaked images, this is the BMW 2-Series Gran Coupe and here's all you need to know about the Mercedes-Benz CLA fighter.
Built in Leipzig, Germany for the global market, the BMW 2-Series Gran Coupe will be publically revealed at the Los Angeles Auto Show in November 2019. It's an interesting design, taking cues from the latest 1 Series as well previous generation of Gran Coupe.
In terms of dimensions, the sports sedan is 4 526 millimetres in length,1 800 millimetres in width, but stands just 1 420 millimetres tall. Thanks to the 2 670-millimetre wheelbase, there's plenty of interior space as well as a 430-litre load compartment
Built on the new BMW front-wheel-drive platform, the 2-Series Gran Coupe shares more than a few things with the 1-Series hatchback, including the potent 35i xDrive powertrain. Speaking of engines, the BMW 2-Series Gran Coupe will be available with 3 engines from launch; 2 petrol and 1 diesel.
Kicking off the range is the 218i Gran Coupe with a 1.5-litre turbocharged 3-cylinder petrol motor with 103 kW and 220 Nm. The 2.0-litre turbocharged 4-cylinder we've experienced in the M135i xDrive and X2 M35i makes an appearance here and it delivers 225 kW and 450 Nm. Power goes to all 4 wheels via an 8-speed automatic gearbox and with launch control dialled up, it'll hit 100 kph in a claimed 4.8 seconds. For those wanting a diesel, the 220d 2.0-litre has 140 kW and 400 Nm, and is said to consume 4.5-4.2 L/100 km.
We've got no word on local availability as yet, but the German market launch is in March 2020.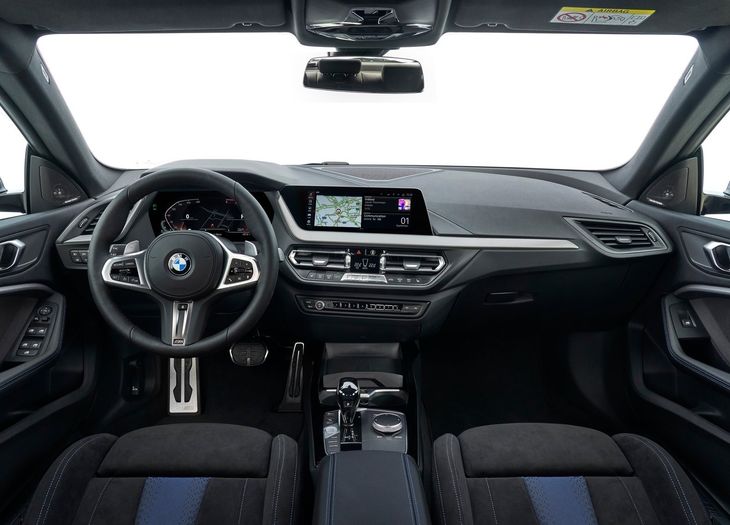 Further Reading
BMW 1 Series (2019) International Launch Review
BMW Putting Final Touches on 2 Series Gran Coupe
Facelifted BMW 2-Series (2017) Specs & Price