2021 will be a stellar year for petrolheads as age-old rivals square up once again for supremacy. In the battle for German sports sedan supremacy, the latest iterations of Audi RS6, BMW M5 Competition, and Mercedes-AMG E63 S have all touched down in South Africa. We take a look at what's on offer and how much you can expect to pay to get behind the wheel of one of these luxury Teutonic torpedos.
Despite the onslaught of the performance SUV, German carmakers are traditionalists and know their client base well. A performance SUV may be all the rage, but a sedan is dynamically superior. The South African car landscape in 2021 has been blessed with the facelifted BMW M5 Competition, the all-new Audi RS6, and the updated Mercedes-AMG E63 S all arriving within a few months of each other. While engine sizes and power delivery have varied over the years, the class of 2021 all feature all-wheel drive and turbocharged V8 petrol engines.
While we start working on the logistics of getting these three luxury monsters together for a shoot-out, feast your eyes on what's on offer. We'll be looking at performance and price (correct as of March 2021), and start the speculations.
Audi RS6 (R2 070 000)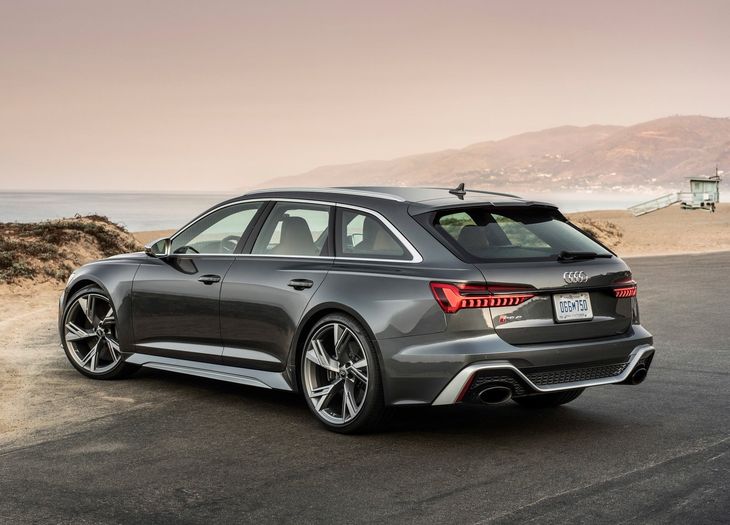 The Audi RS6 Avant, or station wagon to you and me offers something quite different to the rest of the sedans. There's no sedan option available, but if the idea of an estate doesn't work for you, then consider the Audi RS7. Essentially the same performance and powertrain in a sleek fastback 4-door coupe body. Speaking of powertrain, there's a 4.0-litre twin-turbocharged V8 engine pumping out 441 kW and 800 Nm. All this grunt is delivered to the 4-wheel-drive quattro setup via an 8-speed automatic.
Audi claims a 0-100 kph sprint time of 3.6 seconds and it'll sprint to a limited top speed of 250 kph. This top speed can be increased to 280 kph, with one of the option packs.
Audi RS6 detailed specs and latest pricing
Want one? Buy new or used Audi RS6 units for sale here.
BMW M5 Competition (R2 328 224)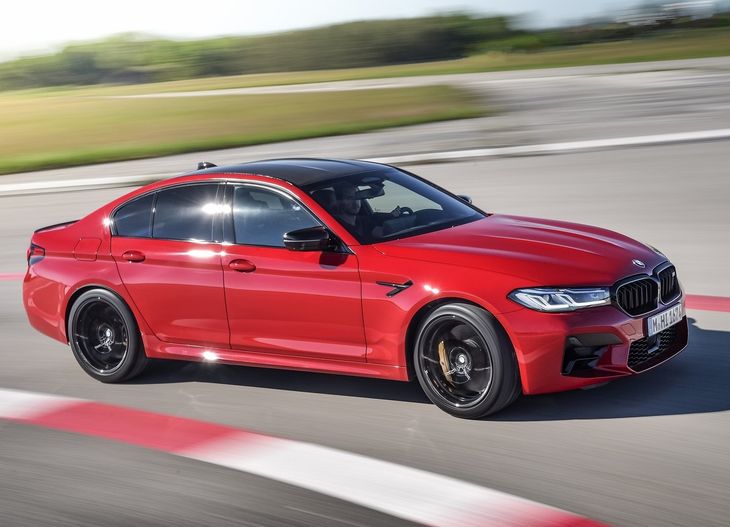 Powering the updated BMW M5 Competition is a 4.4-litre twin-turbocharged V8 petrol engine, and it delivers a whopping 460 kW and 750 Nm. BMW's all-wheel-drive xDrive system is on duty here, but you can disable the front axle for some spectacular powersliding drift action. With its launch control function dialled in, BMW claims its performance sedan will sprint to 100 kph in just 3.3 seconds and it has a claimed top speed of 305 kph. It features an 8-speed automatic gearbox.
BMW M5 Competition detailed specs and latest pricing
Want one? Buy new or used BMW M5 Competition units for sale here.
Mercedes-AMG E63 S (R2 436 440)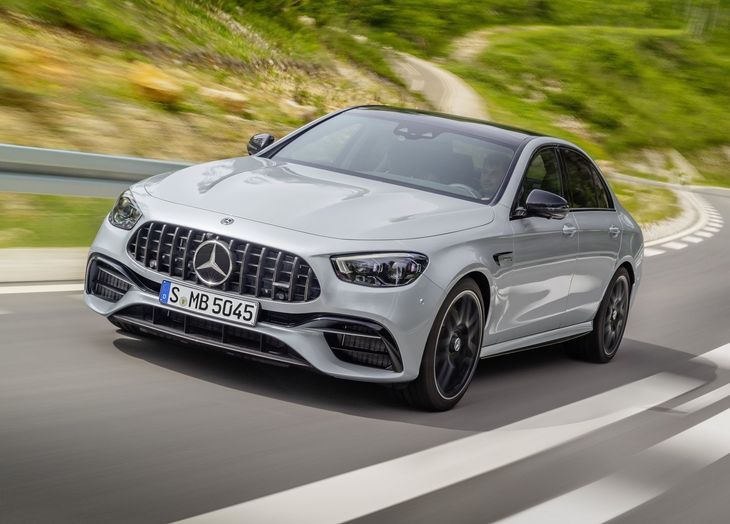 The latest iteration of Affalterbach's finest landed in SA and brings 450 kW and 850 Nm to the party. Many would argue the 4.0-litre biturbo V8 petrol engine is one of the finest sounding powertrains in the world and having experienced such a broad spectrum of engines, we're not going to argue. Load the Race Start function and the updated Mercedes-AMG E63 S is claimed to sprint to 100 kph in just 3.4 seconds and will run to a top speed of 300 kph. Like the BMW M5 Competition, the Mercedes-AMG E63 S features 4Matic all-wheel drive, but the car can be switched to rear-wheel drive, but good luck trying to tame all 850 Nm...
Mercedes-AMG E63 S detailed specs and latest pricing
Want one? Buy new or used Mercedes-AMG E63 units for sale here.
Summary and predictions
| | | | | | |
| --- | --- | --- | --- | --- | --- |
| | Engine | Power | Torque | 0-100 kph | Weight |
| Audi RS6 Avant | 4.0 V8 Twin-turbo | 441 kW | 800 Nm | 3.6 sec | 2075 kg |
| BMW M5 Competition | 4.4 V8 Twin-turbo | 460 kW | 750 Nm | 3.3 sec | 1970 kg |
| Mercedes-AMG E63 S | 4.0 V8 Biturbo | 450 kW | 850 Nm | 3.4 sec | 2048 kg |
The class of 2021 could not possibly be closer in terms of engine outputs and performance. If we were betting folk, we'd bet the BMW would be off the line the quickest, but the superior torque of the AMG would start reeling in its compatriot for a photo finish. The Audi RS6 is the dark horse here as a few international publications have seen it go quicker than claimed in 0-100 kph testing.
We'll be putting all three through their paces in 2021. Strap yourselves in everyone, we're in for a treat.
Further Reading
Audi launches 8 new RS models into SA
New Audi RS Models in SA - Launch Highlights
M5 CS: BMW's fastest-ever production car
BMW M3 and M4 Competition (2021) Launch Review
News Cars from Mercedes-Benz in 2021