2018 was not a memorable year for German brand Audi. Not only were sales down, but the WLTP efficiency test delayed new products and the brand is still feeling the side effects of Dieselgate. A massive turnaround plan is on the cards for 2019 and this includes some big models.
2019 will be a transition year for the Audi brand and while the big focus will be electrification and the rollout of the new E-Tron SUV, fans of the internal combustion engine need not be disappointed. Audi's chairman of the board of management, Bram Schot, said the brand will be launching 20 new or updated models in 2019. Interestingly, the press statement gave a nice breakdown too.
The Audi A4 sedan and Q7 will be refreshed with what Audi calls an innovation injection and according to Audi, "both vehicles are being updated with numerous innovations and an extended equipment list." Performance fans have a lot to look forward to as Audi Sport confirmed a new RS6, RS7 and a new RS Q3 will be revealed this year. Of course, we can speculate what the others are and we'd guess we'll see an RS Q8 using a similar powertrain to that of the Lamborghini Urus.
There will also be 9 new S models in 2019. Other models we know are being officially launched on the global stage this year include the SQ2, SQ5 TDI, new A3 and the Q4. There's also a big focus on green plug-in hybrid models too.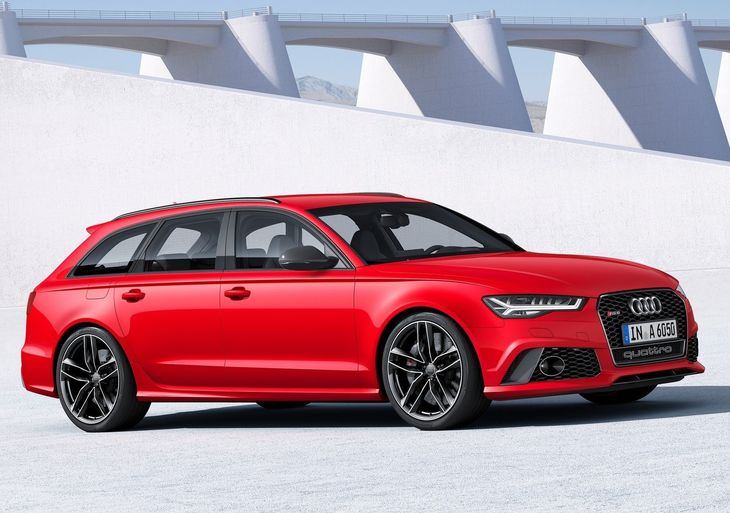 The Audi RS6 is one model which will be revealed in 2019. Previous iterations like this one have proven popular
Further Reading
Drag Race: Audi RS6 Avant vs Jaguar F-Type V8 AWD
Facelifted Audi R8 and R8 Spyder Announced
Audi RS5 Sportback (2019) Specs & Price
Audi Q4 Previews Electric SUV Future
New Audi RS4 Avant in SA - Specs & Price