Volvo has revealed an all-new S60 as well as a new factory in the United States. The S60 has also been confirmed for South Africa. Here's what you need to know about the new sexy Swede.
Volvo has built a car factory in Charleston, South Carolina and the new S60 is the first vehicles to roll off the line. This new S60 is the first Volvo to be assembled in the US and it shows that the Swedes are keen to grab a slice of the sedan market out West.
"The new S60 is one of the most exciting cars we've ever made," said Håkan Samuelsson, president and chief executive of Volvo Cars. "It is a true driver's car that gives us a strong position in the US and China sedan markets, creating more growth opportunities for Volvo Cars."
This new Volvo S60 is unique for one main reason. It's the first Volvo to be sold without a diesel engine, showing that the brand is keen to press on with its electrical plans for the future. Assembled on Volvo's Scalable Product Architecture (SPA) which forms the basis of many of the brand's products (XC90, S90 and XC60 to name a few), the new S60 continues the tradition of Volvo products being some of the safest vehicles on the road. There's plenty of semi-autonomous technology which will intervene if the driver doesn't react fast enough.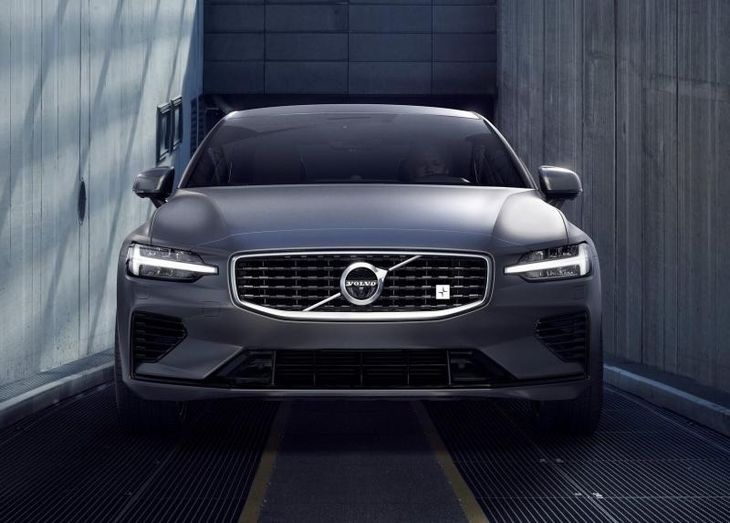 A 305 kW Volvo S60 tuned by Polestar Engineered could be a real alternative to a BMW 340i and Mercedes-AMG C43
Volvo South Africa has expressed interest in bringing the new S60 here. When it comes in 2019, the new Volvo S60 will be offered with two turbocharged petrol engines (T4 and T5) as well as the super-and turbocharged T6 model. The T8 Twin Engine is being looked at and is under consideration. For the performance fans, there will be an S60 with a handling upgrade it calls 'Polestar Engineered', which introduces sportier wheels, uprated brakes, sportier suspension as well as a tweak to the engine's power unit, resulting in a power increase to 305 kW. We hope that Volvo SA greenlights this model!
We'll have more details and specification for the SA market closer to the launch.
2019 Volvo S60 Product Walkaround Video
Further Reading
Want to buy a Volvo S60?