German tuning firm Abt Sportline has turned up the wick further on the Audi RS4 Avant. Its first upgrade package for the Ingolstadt-based firm's performance 'wagon boosted its peak output from 331 kW to 375 kW, but now, through the introduction of the Power S package, the 2.9-litre twin-turbo V6 produces a whopping 390 kW and 680 Nm.
Abt's Power S package comprises the fitment of a bespoke ECU, an additional water cooler kit and air-intake cover. The result is a boost of 59 kW and 80 Nm over a standard Audi RS4 Avant. A beefed-up intercooler is also available.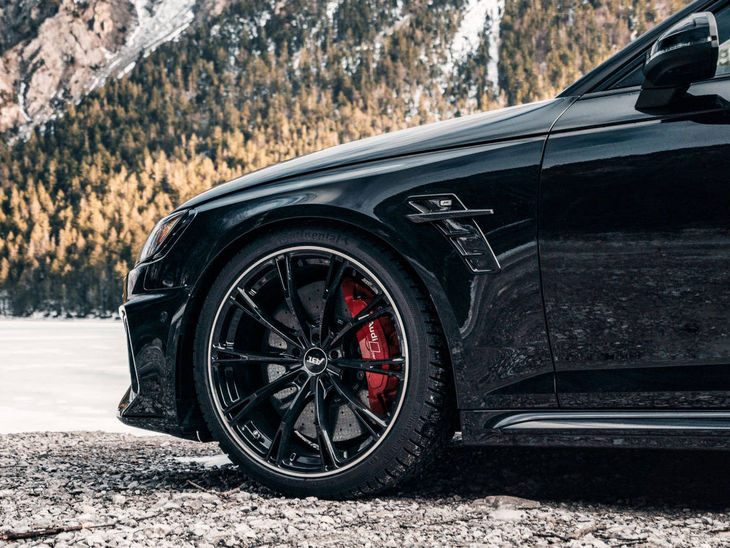 To make the German thunderwagon look the part, Abt – the world's largest tuner of Audi and VW vehicles – has festooned the RS4 Avant with a host of aerodynamic addenda. Fender-mounted side strakes, which are said to be "adorned with real carbon fins" – dubbed Abt wheelhouse ventilation ­– are located behind the wagon's front-wheel arches.
At the back, a gloss-finished carbon-fibre reinforced polymer spoiler is mounted atop the tailgate and a quartet of carbon-fibre exhaust ends – each with a diameter of 102 mm – protrude from the rear apron. Those big-bore outlets are the finishing touches of a bespoke stainless-steel exhaust system that is said to enhance the soundtrack emitted by the beefed-up 2.9-litre V6, plus they're framed by gloss-black inserts Abt custom-designed for the installation.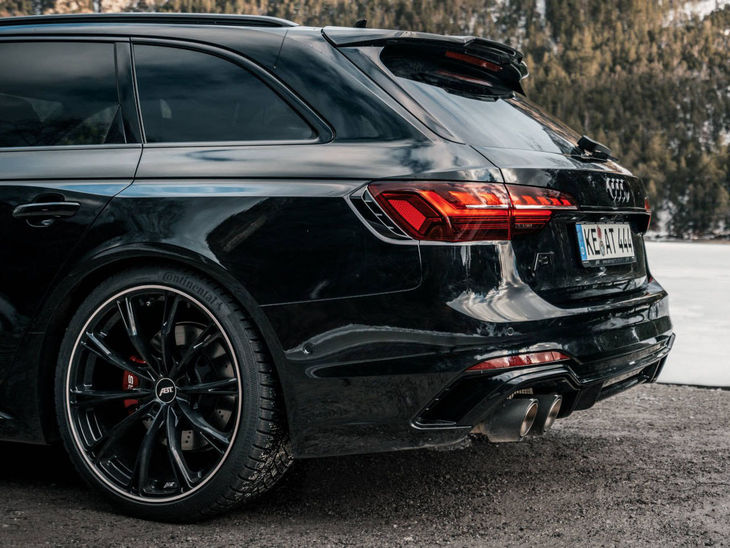 In terms of alloy-wheel options, the tuning firm has availed 20-inch DR and FR designs finished in mystic black. Alternatively, a GR design is available in gloss- or matt black in 20- or 21-inch sizes. Customers can additionally specify Abt height-adjustable suspension springs with, or without, Abt anti-roll bars for the front and rear axles.
Although the tuning firm did not release interior images of the Power S Package-equipped RS4 Avant, it has announced that a number of interior accoutrements are also available for the Audi, including an Abt start-stop switch cap, carbon fibre front-seat frames and -fascia inserts, an Abt shift knob, integrated entrance lights and a leather/carbon steering wheel finish.
Related content:
Audi RS4 Bronze Edition Revealed