Thinking about buying a Pre-owned Audi? There are compelling reasons why you should buy into the Audi Pre-owned Promise ­– all its vehicles undergo stringent quality checks before they reach the dealership floor and come with at least 1 year/25 000 km maintenance plan (or the balance of their existing plans), as well as the value-added services of Audi Assist.
SPONSORED ARTICLE
You can search for available models and body types across all Audi Pre-owned dealerships in South Africa by using the Audi Pre-owned locator. From the Audi A1 premium city car all the way through to the Audi Q7 SUV, you can sort the results according to price/year/mileage, engine (including fuel type, gearbox and drivetrain), body colour and location. Alternatively, you can use the Locate a Dealer function to find an Audi dealership near you that has Audi Pre-owned models available for purchase at their premises.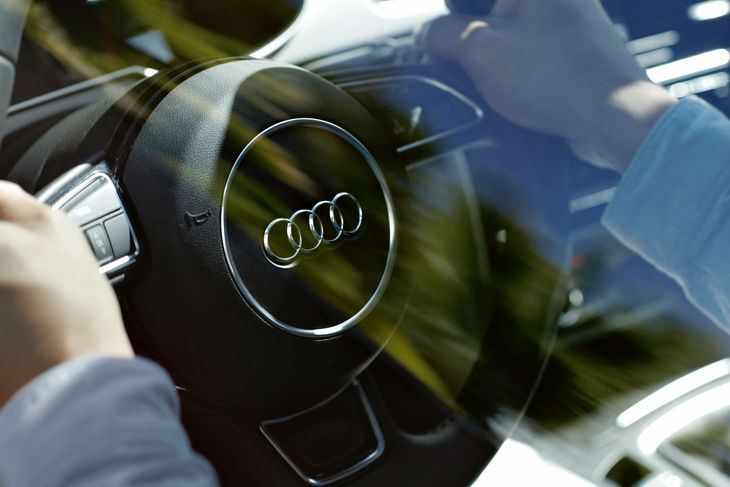 All used Audi's undergo an 80-point check before they can be offered for sale by Audi Pre-owned.
Here are 5 reasons to buy through Audi Pre-owned:
1. The Audi Pre-owned Promise
Audi Pre-owned dealers pay careful attention to detail to ensure Audi Pre-owned vehicles meet the exact standards of Vorsprung. That's the Audi Pre-owned Promise.
2. Audi Quality Check
No matter when, where and how the models were sourced by the dealership, all Audi Pre-owned vehicles must undergo comprehensive mechanical and quality checks before they'll be allowed to be parked and offered for sale on the showroom floor. Where required, reconditioning work will be carried out on vehicles' interior and exterior areas prior to purchase.
3. Audi Integrity Check
Audi undertakes rigorous integrity checks on all Audi Pre-owned vehicles to provide its customers with peace of mind. All Audi Pre-owned vehicles are thoroughly checked to ensure they are not listed as having been stolen, or are the subject of fraud or any outstanding finance. Legally, if a stolen vehicle is resold and then impounded by the police, its buyer is still liable to pay all the instalments on the vehicle they bought. The Audi Integrity Check ensures that this experience doesn't occur for an Audi Pre-owned customer.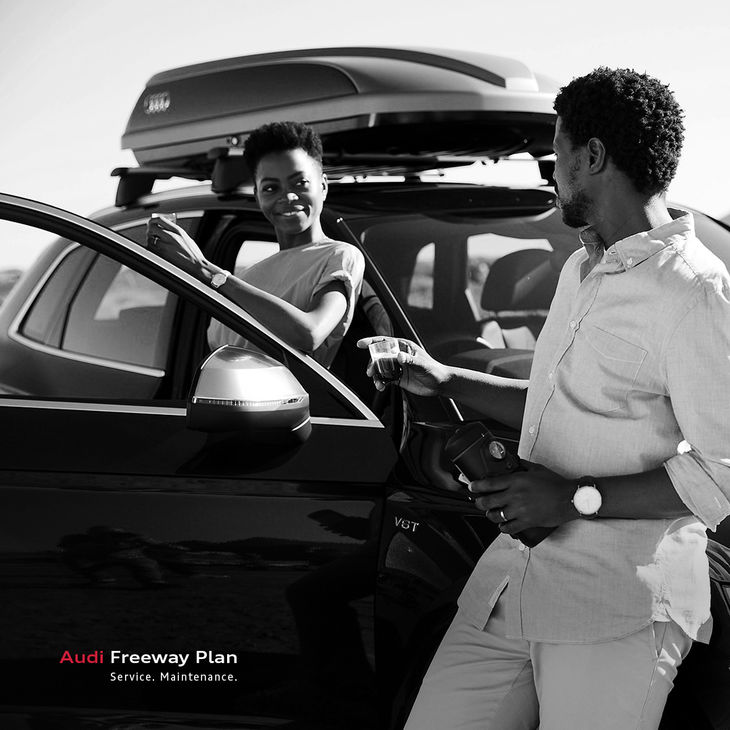 Want to keep your Pre-owned Audi for a long time? Audi Freeway Plan can now be extended up to 10 years or 300 000 km.
4. Audi Freeway Plan
Audi Freeway Plan is a comprehensive service and maintenance plan that covers services, wear and tear items and certain repairs to the vehicle. To maintain Audi's high standards of quality, the Audi Freeway Plan gives a prospective owner the peace of mind that their vehicle will be serviced and maintained timeously and at no extra effort or cost to them.
Each Pre-owned vehicle is sold with an Audi Freeway Plan valid for at least 1 year/25 000 km or, in the case of the majority of models, the balance of their existing (5-year/100 000 km) Freeway Plans. To effect servicing, maintenance and repair work (under certain conditions), simply make an appointment with any franchised Audi dealership in South Africa. Optional extensions to the Audi Freeway Plan are also available.
5. Audi Assist
Through Audi Assist, Audi South Africa and its dealer network pledge to provide owners with peace of mind motoring by providing the infrastructure to support a countrywide emergency service 24 hours-a-day, every day. Its number is 0860 434 838 and operates in South Africa, Swaziland, Lesotho, Namibia and Botswana.
The objective of the programme, which is offered in conjunction with the Audi Freeway Plan, is to ensure that fully equipped and trained Audi technicians are on call to provide owners with on-the-spot roadside assistance if they encounter difficulties with their vehicles (the primary focus is to get owners mobile in their own vehicles). Where a roadside repair cannot be effected and a vehicle needs to be towed to the nearest Audi dealer, you and the occupants of the vehicle will be transported to a place of safety in the dealer's roadside assistance vehicle.

Roadside assistance (for mechanical and electrical breakdowns, flat tyres, flat batteries, fuel shortage, keys locked inside the vehicle), tow-ins and vehicle recovery are offered to Audi owners free of charge for the duration of the Audi Assist service.
Related content:
Audi Freeway Plan extendable up to 10 years/300 000 km