If you like going over mountains when on vacation, instead of around them, here are five entirely budget-friendly SUVs with true off-road ability.
With each new SUV reveal, the low-range transfer case moves closer to being engineered out of existence. At the turn of the millennium, an automotive product planner would not dare market anything in an SUV shape, with all-terrain tyres, that didn't feature a low-range shifter or push-button selector. By 2018 all this has changed. Radically. In today's market, it has become nearly impossible to find vehicles with reduction gears, that enable crawl speeds in technical terrain, for under R500 000.
Opportunely, there remain a few bargain low-range enabled vehicles still being marketed locally and for those first-time adventurers on a very limited budget, some excellent pre-owned options too. Most contemporary compact SUVs have excellent ABS modulated traction aids, which can help when you are required to navigate a sandy track or some muddy gravel roads, but in steep terrain, where maximum power is required at the slowest possible speed, nothing is a substitute for low-range.
Suzuki Grand Vitara R383 900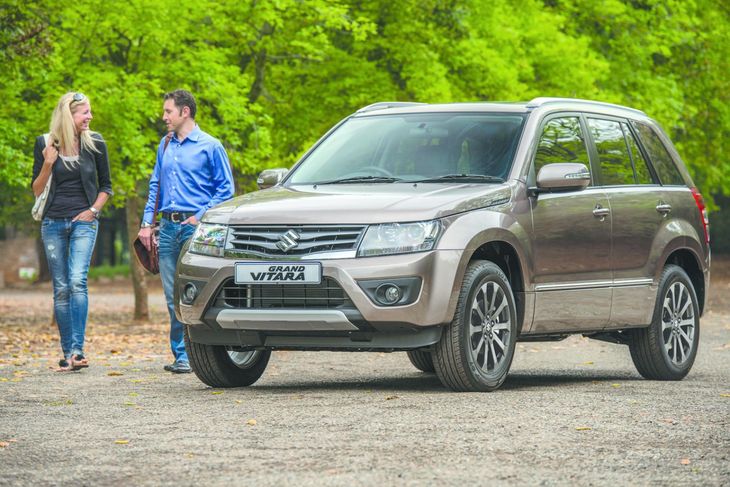 Perhaps the most stealth low-range equipped SUV in production. Whilst the Lilliputian Jimny generates massive image equity for the brand, few are aware that Suzuki still sells an all-terrain adventuring Vitara: the only sub-Fortuner sized SUV with both a ladder frame chassis and low-range transfer case.
The naturally-aspirated 2.4-litre engine is a touch asthmatic at altitude, powering up to only 122 kW and 225 Nm, but much like its more celebrated Jimny sibling, a Grand Vitara's best attributes are only revealed once low-range is engaged. Ground clearance isn't class-leading, at 200 mm, but it is sufficient.
Grand Vitara's unique selling point is the way it simply idles along in extreme terrain, unbothered, thanks to its 1.97 reduction gearing, where similarly priced soft-roader SUVs will have fried their clutch-packs trying to keep up. The Suzuki's ladder frame platform also provides a structural benefit in its ability to absorb all the strain when plodding through cross-axle obstacles, without transferring shock to the cabin. This is unlike a monocoque soft-roader, which can develop cabin squeaks and creaks in rough terrain, due to the nature of its suspension mounting points not being isolated from the cabin structure in a unibody design.
Search for a used Suzuki Grand Vitara here
Suzuki Jimny R263 900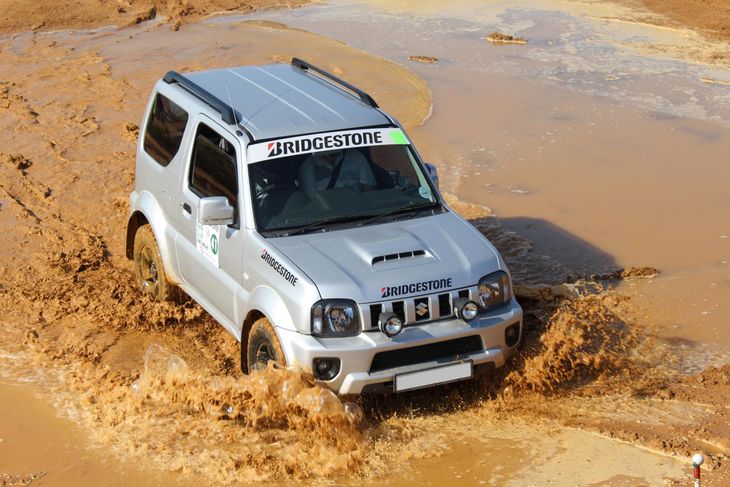 One of the world's most iconic vehicles and although the new one has just been revealed, Suzuki dealers should retain an adequate inventory of the current Jimny for a few months. Although toy-like in appearance and abysmally slow when trying to keep up with any traffic on a national highway, the Jimny's legendary status is indisputable and deserved.
Solid axles and a low-range transmission make the most of Jimny's mere 63 kW and 110 Nm. In skilled hands, it can follow where most Defenders and Land Cruisers go, although the wheelbase-to-track ratio and high centre of gravity combine for a very unnerving experience when crawling around extremely off-camber, rock-strewn corners.
The absolute ground clearance of 190 mm might not sound like much, but Jimny's compact dimensions mean tiny overhangs front and rear, hence it features very competitive approach and departure angles, enabling owners to explore dizzyingly challenging off-road routes. Jimny's 46-degree departure angle is effectively unrivalled, which mean once you have rolled those front wheels into an obstacle, you'll always manage to escape out of it.
Search for a used Suzuki Jimny here
Mahindra Thar R222 995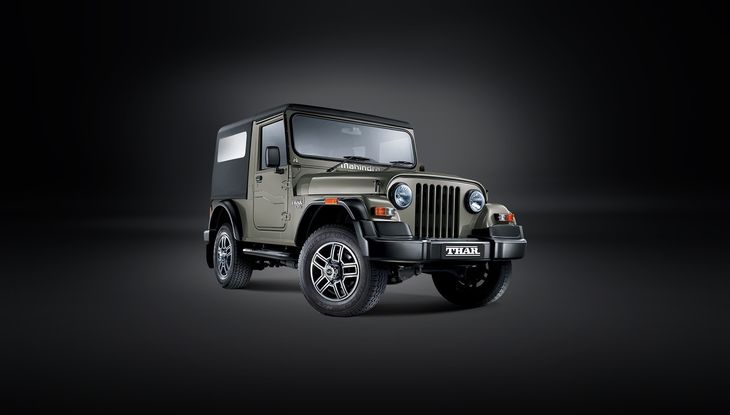 The Indian imitation Jeep Wrangler makes a Jimny appear luxurious and refined. If you like seeing a lot of exposed metal in the cabin and like hearing gears meshing and diesel fuel being compressed into combustion energy, you'll love the Thar.
It traces a history back to 1945, so the likeness to Jeep is not incidental. The off-road componentry is essentially a Borg Warner all-wheel-drive system, featuring a ridiculously powerful 2.48 crawler gear ratio in low-range. Ground clearance isn't astounding at 200 mm, but like the Jimny, Thar's compact size and short wheelbase don't require it to have an abundance of underbody clearance to roll over obstacles. An example of this is the approach angle that calculates to 44-degrees and is 22% superior to a Land Cruiser 70.
Power is sourced from a 2.5-litre turbodiesel boosting 79 kW and 247 Nm, which suits slow terrain manoeuvring a lot more than motorway driving. At 1 805 kg, with a tank of fuel, Thar's not a light Jeep-lookalike, and 79 kW is never going to move that kind of weight around swiftly. Ponderous in town and nearly unbearable to pilot on tar, even in the far left lane of the N1, Thar's charms are best reserved for those week long gravel and extreme off-road exploration adventures into Lesotho or Mozambique.
Search for a used Mahindra Thar here
Nissan Terrano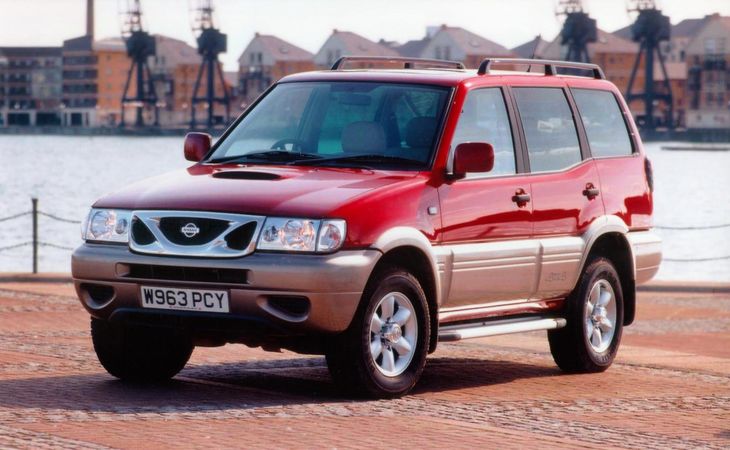 The first of our quality pre-owned options is Nissan's Terrano. Although the available Terranos are getting on a bit in age, with South African models having been sold in a very narrow window between 2001 and 2002, it remains a curiously appealing SUV.
With a 2.7-litre turbodiesel engine good for 92 kW and 278 Nm of torque, and equipped with a low-range transmission, this was the unstoppable precursor to X-Trail. Cabin trim patterns were a touch wild and the two-tone exterior colour matching hasn't aged well, but mechanically it remains an impressively capable machine. Ground clearance is 211 mm and with a limited-slip rear differential, there are very few places you won't get to in one of these with low-range engaged.
Age does mean mileages are high, but a patient search can still be rewarded with a clean example, which perhaps saw kerb-crawling duty instead of grade 5 obstacle climbing, for around R65 000. Although the absence of electromechanical driver and off-road assistance systems limit the risk and cost of diagnosing and repairing an electric gremlin, Terrano's age profile and the small number of units originally sold in South Africa, also mean that spares inventory is scarce and appropriately priced as such.
Terrano's 2.7-litre Nissan diesel engine is impressive in its structural durability, even under extreme use in heat fatigue conditions, but the number one injector has a flow sensor which, when faulty, signals the electronic diesel pump to shut down, and will require attention.
Mitsubishi iO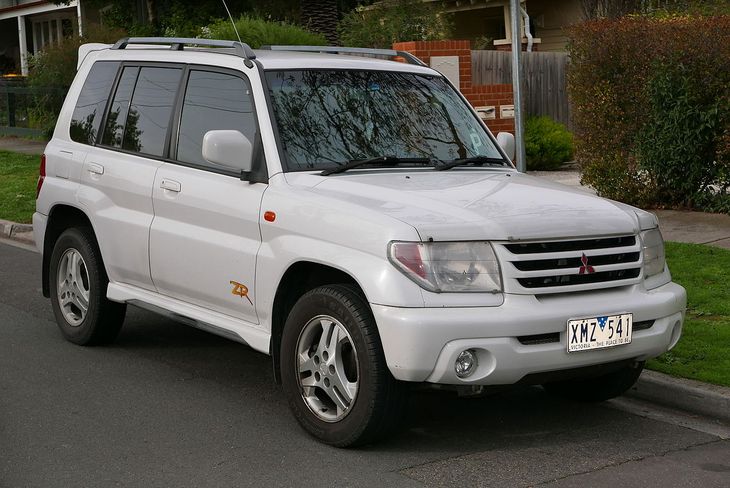 Few brands rival Mitsubishi for off-road heritage. A total of eight overall Dakar rally raid wins established Mitsubishi's reputation and before the compact SUV market descended into a collection of clutch-pack enabled all-wheel drive soft-roaders, there was iO.
Don't be fooled by its size or lack of outright off-roading styling trinkets. Beneath the vanilla exterior, iO featured Mitsubishi's celebrated Super Select 4WD-I system, which means low-range gearing with true crawling capability.
Powered by a naturally-aspirated 1.8-litre engine, cruising performance wasn't spectacular but with 86 kW and 165 Nm, there are very few dune fields that an unladen iO can't cross in low-range. Ground clearance is competitive for a vehicle of its size, at 205 mm, and Mitsubishi's proven mechanical reliability means that this turn of millennium mini SUV is still a great buy even with healthy mileage on the odometer.
Mitsubishi never sold iO in significant volumes, hence they are quite rare – but if you find a tidy one, market prices are between R60 000 and R70 000. The mechanical risk profile for iO is negligible: a naturally-aspirated petrol engine and Mitsubishi's proven Super-Select 4x4 system are amongst the most reliable automotive components ever produced. Steer clear of any iO featuring ride-height modifications, as the tightly packaged factory suspension components left virtually no margin for alteration.
Search for a used Mitsubishi iO here
Bonus inclusion - First Gen Kia Sportage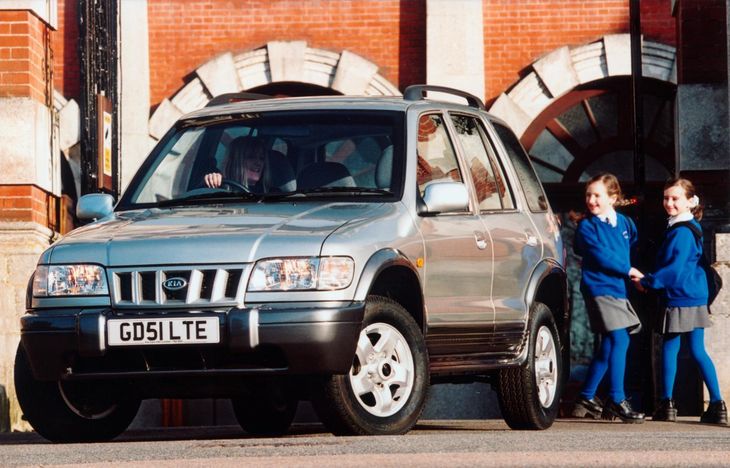 The first generation Kia Sportage landed in SA in 1998 featuring the chassis from a Mazda taxi (Mazda Bongo - google that) and several Mazda engines. We were adorned with a 2-litre 4-cylinder DOHC petrol engine with 94 kW and 175 Nm. Initial models lacked air-conditioning but it was later added and is certainly a must-have for off-roading, even if it's likely to sap a fair chunk of the 94 kW.
Accessing the boot was a complex task as the spare wheel had to be swung away from the car in order to access the 400 litres of boot capacity. The Sportage was pretty decent on-road and held its own off-road too with a 1.981 to 1 transfer gear. An approach angle of 39 degrees and departure angle of 37 degrees is decent as is the claimed 216 mm of ground clearance.
These appear to be pretty sturdy vehicles with few problems other than the odd injector sensor going on the blink that leaves a dashboard light glowing in your face. It has a tendency to wear through brakes quite quickly and the rear hinge for the spare wheel wears out unless you pay attention to it.
Search for a used Kia Sportage here
Related content
Buyer's Guide: Rugged 7-Seat SUVs
SA's Unsung Off-Road Sales Hero
Off Road in the New Ford Everest 4x4 Video Review