What makes the Mercedes-Benz 350d Avantgarde a worthy contender in the Executive Sedan category of the 2017/18 Cars.co.za Consumer Awards – powered by WesBank? We investigate…
Mercedes-Benz's new E-Class is purported to be the most accomplished executive sedan on the market. This E350d offers impressive onboard technology and exhibits high levels of comfort, luxury, refinement and effortless performance capability. Can the Mercedes-Benz E350d Avantgarde trump its rivals to take the win in the Executive Sedan category?
3 Reasons Why Mercedes-Benz 350d Avantgarde is a #CarsAwards Finalist
1. Refined performance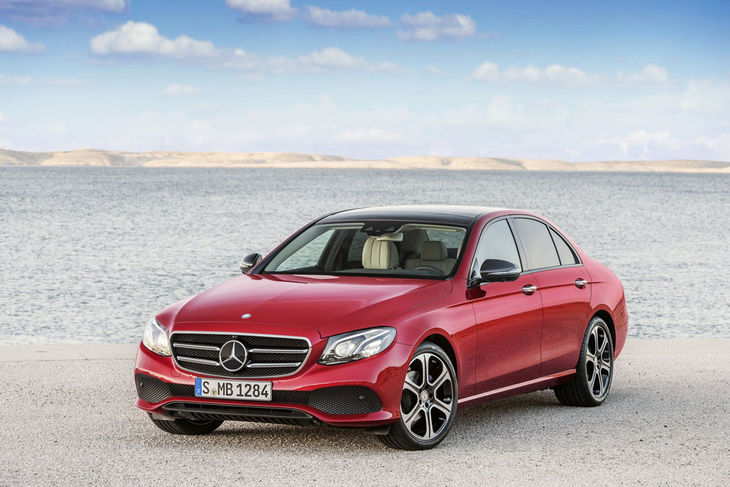 With 190 kW and 620 Nm of torque on tap from its 3.0-litre V6 turbodiesel engine, the E350d is not short on power and it delivers brisk, unflustered on-road performance. The E350d pulls strongly when overtaking manoeuvres are required and its performance is further enhanced by the 9G-TRONIC automatic transmission, which shifts in a smooth, unobtrusive manner. The steering wheel-mounted shift paddles allow the driver to exploit performance even further with manual inputs.

As an executive sedan, the E-Class seems best geared for comfortable cruising and it doesn't feel as fast as it is, which is largely due to its refinement... You simply don't feel the speed. The E350d has a claimed consumption figure of 5.5 L/100 km.
2. Tech powerhouse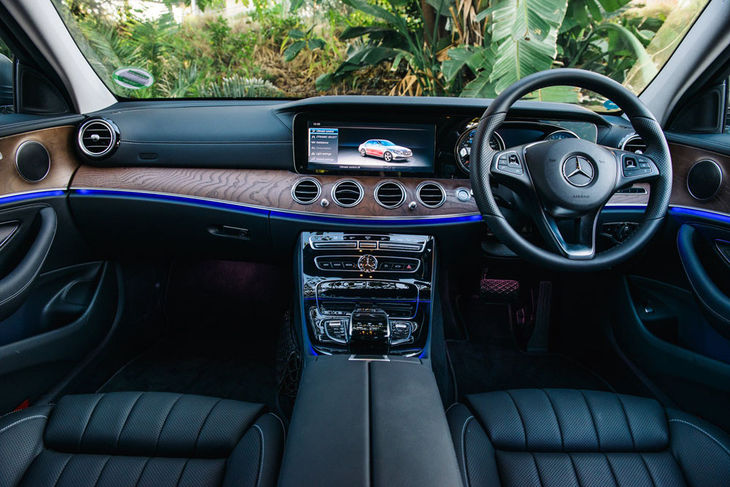 The E-Class is a powerhouse in terms of technological features and Mercedes-Benz has extensively upgraded the interior capabilities of the E-Class to adapt to the modern business person's everyday life. The centre screen, for instance, has the best resolution and crispest display of any car we've experienced. It isn't a touchscreen, however, the Stuttgart-based manufacturer has persisted with the COMAND interface's rotary knobs that are located in the driver armrest area.

Buyers can also opt for the widescreen cockpit display, which transforms the instrument cluster into a fully digital affair. It's the most impressive option you can choose if you want to spruce up the cabin and make it look futuristic. It also features impressive driver assistance systems that make driving less stressful, especially in heavy traffic situations. The E-Class' technology offering is excellent, making it a strong contender in this category.
3. Comfort deluxe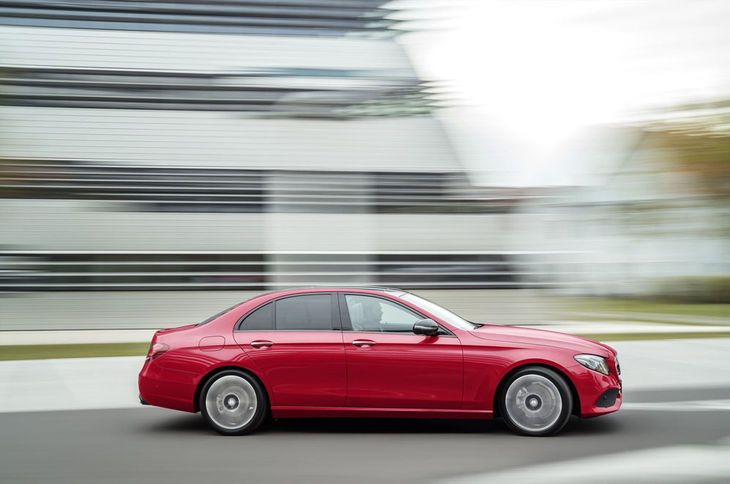 If it's a quiet ride that you're after then the E-Class is the car for you. The cabin is extremely well insulated and the wind noise intrusion is minimal, even at freeway speeds. Of course, the E-Class offers adaptable modes for comfort- or sports-oriented driving and is capable of delivering sure-footed handling on a challenging stretch of blacktop. But it never sacrifices comfort and refinement. The E-Class has a smooth, soft ride quality and feels more grown-up than some of its more overtly sporty rivals, much like you'd expect a buyer in this segment to be.
Have Your Say: Complete our survey and WIN!
Do you own an E-Class? We would love to hear from you! Tell us about your experience by completing our Ownership Satisfaction Survey. Your input counts for 50% of the final result.
What cars are the E350d's rivals in #CarsAwards?
The 2017/18 #CarsAwards finalists: Executive Sedan Category
Compare the E350d's specs with the BMW 530d Luxury Line and Volvo S90 D5 R-Design
Related Content
5 Amazing pieces of tech in the New E-Class
Mercedes-Benz E350d Exclusive (2016) Review
Mercedes-AMG E43 4Matic (2017) Quick Review
Mercedes-AMG E43 4Matic (2017) Video Review
Mercedes-AMG E63 S 4Matic (2017) Launch Review
2017/18 Cars.co.za Consumer Awards – powered by WesBank; Finalists