What makes the Ford Everest 3.2 4WD Limited a formidable contender in the Adventure SUV category of the 2017/18 Cars.co.za Consumer Awards – powered by WesBank? We investigate…
Ford's Everest was one of those vehicles that simply had to happen. The success of the current-generation Ranger bakkie, as well as South Africans' love affair with large, rugged SUVs were good indicators, and Ford has served up exactly what consumers have been asking for… a macho and versatile machine that can tackle the rough, but also play it smooth. Will the Everest trump its rivals to claim the win in this category?
3 Reasons Why Ford Everest is #CarsAwards Finalist
1. Strong performer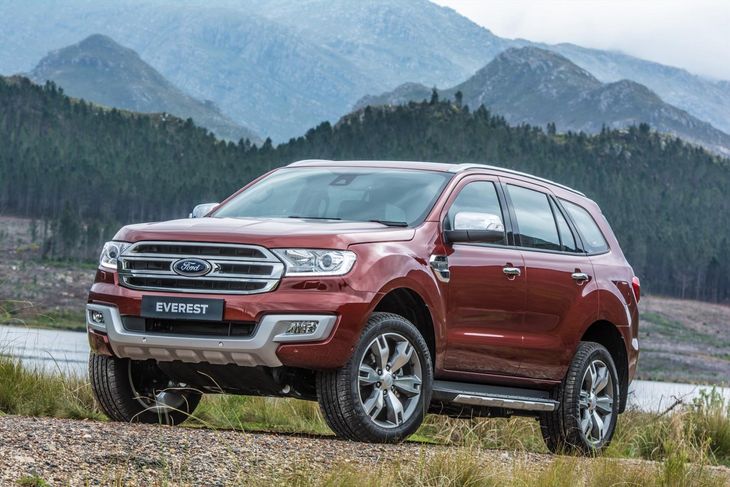 The 3.2-litre five-cylinder turbodiesel from the Ranger does duty in the Everest, but it has received some efficiency upgrades. Power is rated at 147 kW and torque at 470 Nm, and that grunt reaches all four wheels through a 6-speed automatic gearbox. It's quite a heavy vehicle, however, so the Everest is best for smooth and steady progress, as opposed to being hurried along. The Everest is a good a good towing vehicle with a tow rating of 3 000 kg (braked trailers). It comes with Trailer Sway Control as standard.
2. Space galore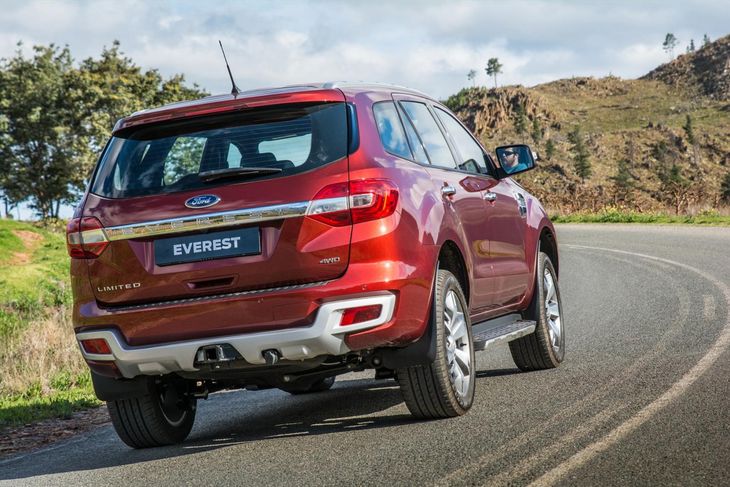 You're unlikely to find a more spacious and versatile 7-seater than the Everest at this price level. This Everest features power-folding third-row seats, which really takes the sweat and back-ache out of folding seats. It also gets a power-operated tailgate.

When travelling with the third-row seats folded down, the boot space is enormous. What's more, the second row of seats offer generous longitudinal adjustment, so it is possible to adjust legroom to favour either boot space, or the occupants.
3. Refined and comfortable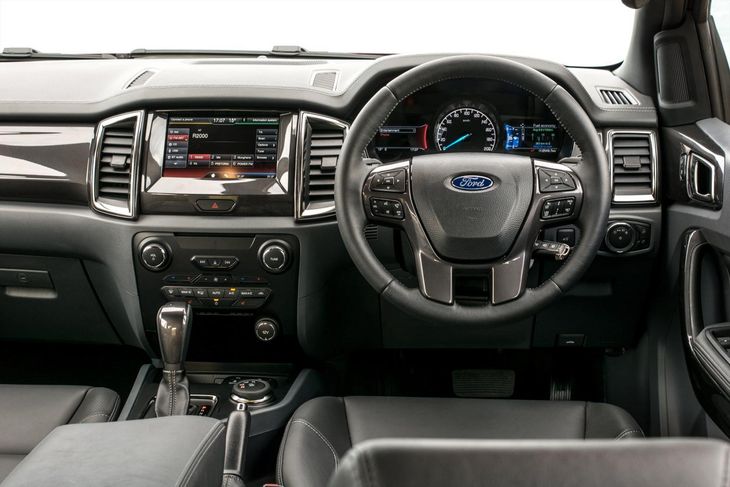 On the road, the Ford Everest's best feature is its refinement. Road noise is minimal thanks to decent insulation and Ford has cleverly installed its Active Noise Cancellation Tech into the vehicle. The result is a vehicle that can cruise at the national speed limit with a near-whisper quiet cabin.

Given the Everest's bakkie origins, you may be surprised to see some of the following items on the standard specification list; It gets rain-sensing wipers, a rear-view park camera, parallel park assist, blind spot monitoring, auto lights, automatic high beam control, dual-zone climate control, adaptive cruise control with heads-up display, collision mitigation and both front seats feature 8-way electric adjustment. Essentially, then, what you have here is a rugged lifestyle vehicle with luxury features only offered on premium sedans a few years ago.
Watch our video review of the Ford Everest below!

Have Your Say: Complete our survey!
Do you own an Everest? We would love to hear from you! Tell us about your experience by completing our Ownership Satisfaction Survey. Your input counts for 50% of the final result.
What are the Everest's rivals in #CarsAwards?
The 2017/18 #CarsAwards finalists: Adventure SUV Category
Compare the Everest's specs with the Toyota Fortuner 2.8 GD-6 4x4 Auto and the Mitsubishi Pajero Sport 2.4 D4 4x4
Related Content
Toyota Fortuner vs Ford Everest (2016) Comparative Review [Video]
Comparative Review: Ford Everest 3.2 4x4 XLT vs Toyota Fortuner 2.8 GD-6 4x4 6At
Ford Everest 2.2 XLT Automatic (2017) Quick Review
Ford Everest 2.2 XLT auto (2017) Video Review
Buyer's Guide: Rugged 7-Seat SUVs
2017/18 Cars.co.za Consumer Awards – powered by WesBank; Semi-Finalists