Toyota is working on its updated Fortuner, which could potentially go on sale in SA before the end of 2020.
Render by Duwyne Aspeling, Cars.co.za
An article by AutoCar India suggests Toyota is working on a facelift for the popular Fortuner. First revealed globally in 2015 and with an SA launch back in 2016, Toyota's Fortuner has been a massive success for the Japanese brand. It has received a few updates here and there, but from what the source article says, this new update will be its biggest yet.
The actual reveal of the facelifted model appears closer than ever with Thailand slated to host the event in May 2020. Although, much of that will no doubt depend on the Coronavirus pandemic and lockdown situations in that country. Update: it appears the Toyota Fortuner will be officially revealed in the first week of June 2020 thanks to a teaser.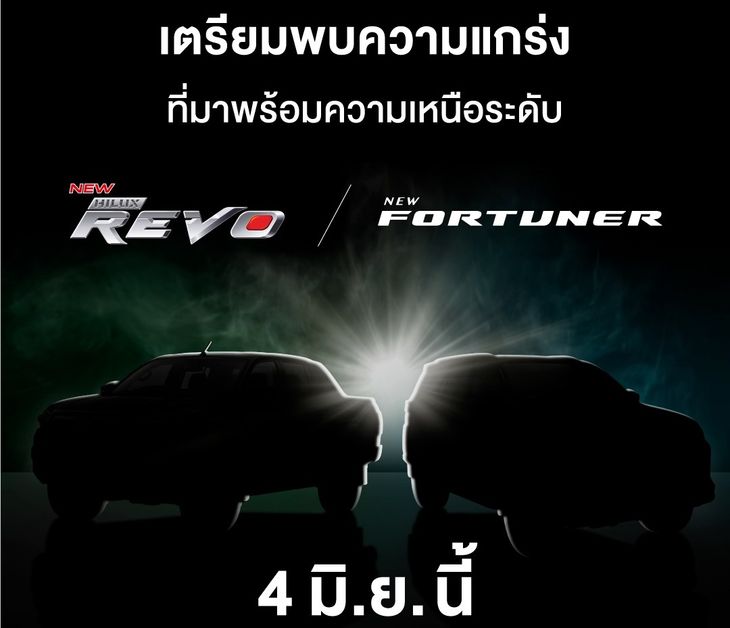 There have been very few mules spotted and aside from a grainy picture of one spotted in Thailand, there's very little to go on in terms of visual changes. Our in-house render specialist used several camouflaged vehicle images and spy pics to conjure up what you see here. We think the updated Toyota Fortuner will receive a subtle front end upgrade that looks similar to that of the RAV4. The grille from the RAV4 will likely be carried over too and there should be subtle changes to the wheels, headlights and taillamps. Given the conservative nature of the typical Toyota customer, changes will be subtle. Inside, we assume an updated infotainment system will replace the current unit (Toyota has steadily added Android Auto and Apple CarPlay to its models) and there could be changes to the trim and materials used.
As far as engines go, we expect all engines to be carried over. Both petrol and diesel powertrains are tried-and-tested in the global market. There could be slight revisions to improve both power and efficiency, however. The current global engine portfolio ranges from the 2.7- (4-cylinder) and 4.0-litre V6 petrol engines to the 2.4-, 2.8- and 3.0-litre diesels (certain overseas markets only). Reports from Australia suggest that the 2.8 turbodiesel could get a power boost (currently 130 kW) to move it into line with competitors such as the Ford Ranger (157 kW) and Nissan Navara (140 kW).
Importantly, the Toyota Fortuner is assembled right here in Durban, South Africa and it will be critical to the economy for SA to receive the go-ahead to build this updated version.
Further Reading
Toyota Fortuner (2016) First Drive
Best Adventure SUVs in SA - #CarsAwards Finalists
Toyota Fortuner (2017) Specs & Price
Toyota Fortuner 2.4GD-6 (2016) Review
Extended Test: Toyota Fortuner 2.8 GD-6 4x4 Automatic [with Video]