It's taken more than 2 years for the 190-kW Volkswagen Amarok to reach South Africa. Not only does it become the most powerful standard bakkie in SA, but in Extreme spec, the upgraded 3.0 V6 TDI eclipses the outgoing Mercedes-Benz X-Class flagship as the market's most expensive double cab. Its asking price? A shade under R1 million.
Back in 2018, Ciro De Siena travelled to Oman to drive the much-anticipated, high-powered Amarok, of which the peak outputs from its 3.0-litre V6 turbodiesel have been pushed up to 190 kW and 550 Nm of torque (25 kW and 30 Nm more than the outgoing version).
Read Ciro's International Launch Review of the Volkswagen Amarok 3.0 V6 190 kW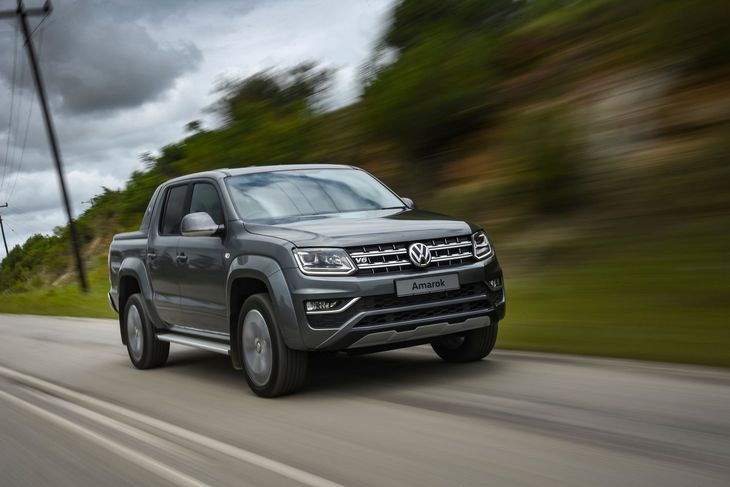 Peak power is produced from 3 000 to 4 500 rpm and maximum torque from 1 400 to 2 750 rpm, all of which is channelled through an 8-speed automatic transmission. Suffice to say the newcomer is one of the quickest double cabs! Thanks to its launch control system, the bakkie is said to complete the 0-to-100 kph sprint in just 7.6 sec and go on to an astonishing 207 kph. The average fuel consumption is a claimed 9.5 L/100 km.
But wait, doesn't the X350d double cab 4Matic Power (still listed, at R985 113) already produce 190 kW? Yes, but thanks to an overboost function, the new Amarok can stretch its max power output to 200 kW for 10 sec, which is why it's "the most powerful new bakkie on sale in SA."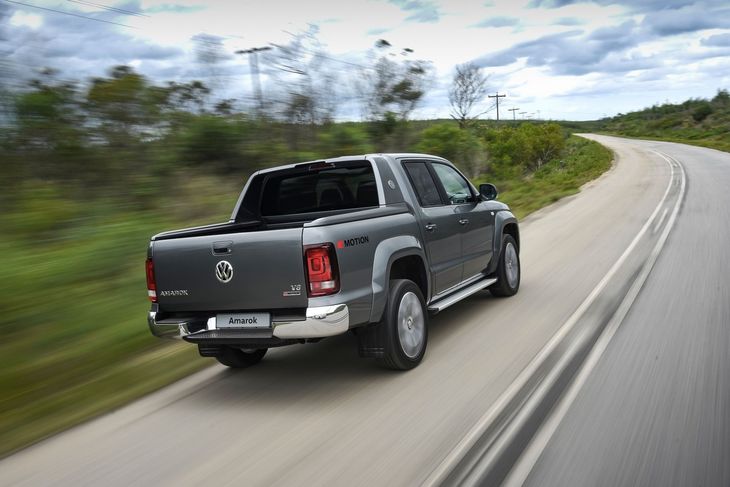 The flagship Amarok's safety features are supplemented by off-road ABS (with disc brakes all round, which it needs!) and stability control. The launch of the Highline and Extreme 4Motion 190 kW derivatives comes as VWSA celebrates the Amarok's 10-year anniversary in the local market.
When Ciro reflected on his stint behind the 'wheel of the 190-kW Amarok, he said: "The engine absolutely hauls. The feeling of acceleration is almost what you'd experience in a hot hatch and coupled with SUV-like road manners, the Amarok is frankly excellent at eating up mile after mile of tarmac. The way this engine builds speed is remarkable." Of course, we hope to get a chance to give the newcomer a thorough review soon.
The Amarok has about 2 years left in its current form before the Wolfsburg-based brand will join forces with the Blue Oval to create a "super bakkie" in 2022. Despite its advanced age, VW's maiden double cab still has the largest bin, loading width and cabin in its class.
The Amaranger will be built by Ford at its Silverton plant in Pretoria. If you want to know more, read How the AmaFord changes everything.
Pricing: Revised Amarok range (Nov 2020):
Amaroks come standard with a 3-year/100 000 km manufacturer warranty, 5-year/90 000 km service plan and 6-year anti-corrosion warranty.
Buy a Volkswagen Amarok on Cars.co.za
Related Content:
2022 Volkswagen Amarok: What We Know So Far