These performance models (or derivatives) were all expected to do great things, but none of them really did…
When they were new, every car listed below was hyped up by its respective manufacturer as a saviour of sorts – a model (or derivative) that would help fill a particular niche or build brand awareness of its maker in the new vehicle market. Somewhere down the (production) line however, something went wrong. Unforeseen circumstances such as financial difficulties or badly delivered marketing campaigns put paid to some potentially epic cars. Some were just plainly weak, overhyped offerings, however. As a result, they were foisted into obscurity to be forgotten forever.
Subaru Impreza WRX STI hatchback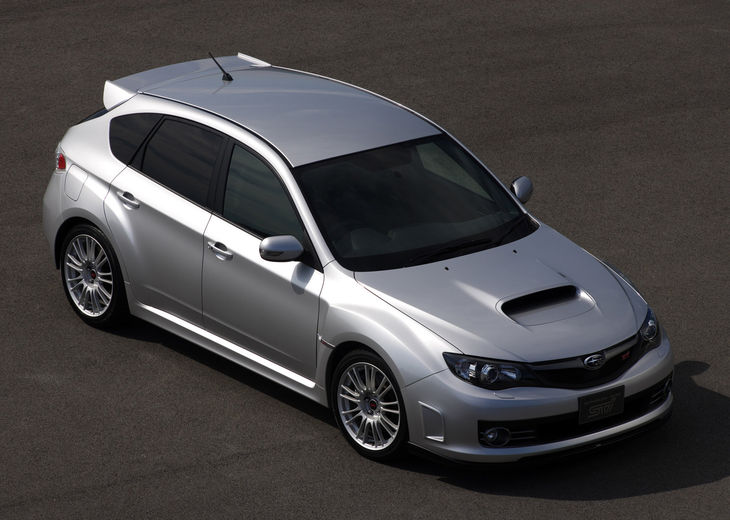 For one of the most talked-about performance hatches of the mid-to-late 2000s, the Subaru Impreza WRX STI hatchback was a major letdown for performance enthusiasts all over the world. For starters, it failed to shake up the hot hatch segment as predicted and subsequently, struggled to find favour with purists owing to its untraditional and sacrilegious (for a Subaru) hatchback styling. It wasn't a total disaster though – compared with its lesser-powered WRX sibling, the STI version boasted brawnier body panels to accommodate a wider track and the addition of a burbling 221 kW/407 Nm 2.5-litre turbocharged flat-4 mill made up somewhat for the ungainly proportions, poor refinement, handling discrepancies and tendency to understeer. It's no surprise then, a more traditional WRX STI sedan was later added to the line-up to rectify the hatchback's shortcomings.
Chevrolet Sonic RS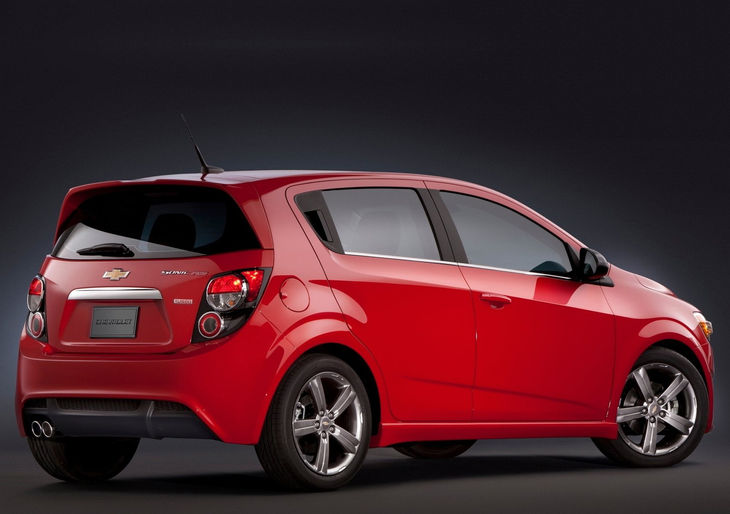 In a country obsessed with thoroughbred hot hatches, the Chevrolet Sonic RS was never going to do particularly well, especially with rivals such as the Renault Clio RS, Volkswagen Polo GTI and Ford Fiesta ST dominating the scene. Which was a shame, because the Sonic RS appeared to be an interesting prospect, both in terms of visual clout and performance. As the sportiest derivative in the Sonic line-up, the RS benefitted from disc brakes, a 6-speed manual 'box and a 103 kW200 Nm turbocharged 1.4-litre engine, while exterior paraphernalia included anthracite wheels and RS badging on its rump. It's demise however came when it was discontinued from the Chevrolet's local lineup in 2016 after just 2 years on the shelf – it seemed to foreshadow the withdrawal of General Motors from South Africa. The US company packed up and headed for the exit the following year.
Chrysler Crossfire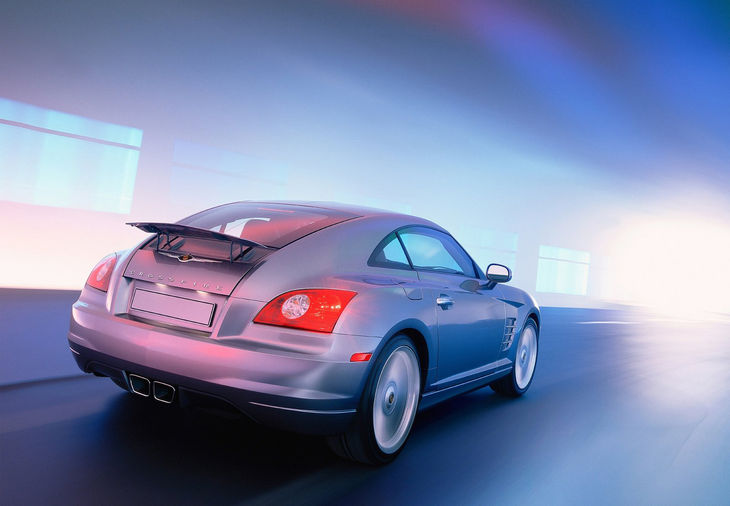 As spectacular as the Eric Stoddard-penned concept may have initially appeared, the production version of the Chrysler Crossfire failed to live up to its hype and potential. It was, after all, a re-skinned 1st-generation Mercedes Benz SLK (the Sindelfingen-based firm owned Chrysler at the time), so you'd expect it to deliver the goods what with all that German pedigree, right? Well, the production model did employ a host of SLK componentry such as the entire drivetrain, front and rear suspension and platform but that's as far as the similarities went. Visually it took on a classic, American muscle-like appearance and it looked great - make no mistake. In SRT-6 guise, its 246 kW supercharged 3.2-litre V6 was rapid and sang a great tune too (loud, granular and aggressive), but concerns over depreciation values, not to mention an iffy cabin and questionable build quality put paid to its progress and favourability with owners. A 75% global drop in sales after just 3 years on sale quickly killed a car that could have been great.
Lexus IS-F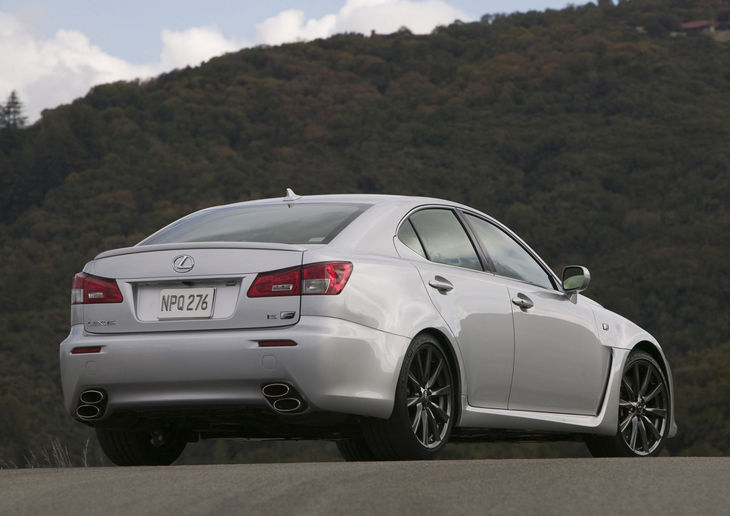 The Lexus IS-F is undoubtedly one of the best performance models to come off the Japanese carmaker's production line, but it wasn't without fault. Let's forget about its Yamaha-tuned 5.0-litre V8, ultra-refined power delivery and smile-inducing tenor-like soundtrack for a moment and get straight to the point: when it came to handling prowess the IS-F failed to communicate as telepathically with its driver in the same manner as thoroughbreds like the BMW M3, Audi RS4 and, to a lesser extent, the brutal Mercedes-Benz C63 AMG.
Sure it was never an outright failure in the twisties, but it could have been so much better dynamically if Lexus simply fitted it with a conventional limited-slip differential, rather than an e-diff… So was it really all that bad? No, not at all, but its lack of popularity among enthusiasts stemmed more from Lexus' poor marketing strategy, which rendered it more as a better-handling and more refined IS than bona fide performance saloon.
Volvo C30 Polestar
Bar a software upgrade, which took the standard C30 T5's respective power and torque outputs from 169 kW/320 Nm to 184 kW/370 Nm, the Volvo C30 Polestar was a dull prelude to the Volvo's remarkable renaissance of late. Unlike more recent Polestar derivatives that feature a combination of visual and hardware performance upgrades – all of which is complemented by superior handling manners – the C30 Polestar was an outright flop.
For starters, the software upgrade was hardly noticeable and despite it featuring sportier and stiffer suspension, its wooden steering failed to instil any confidence in the bends. And let's not talk about the automatic gearbox… Polestar offerings have become famous for their 'Rebel' blue hues and bold Polestar badges, but the particular C30 version was uninspiring when it came to visual fireworks... In fact, it was as tame as a city pigeon.
Hummer H3 V8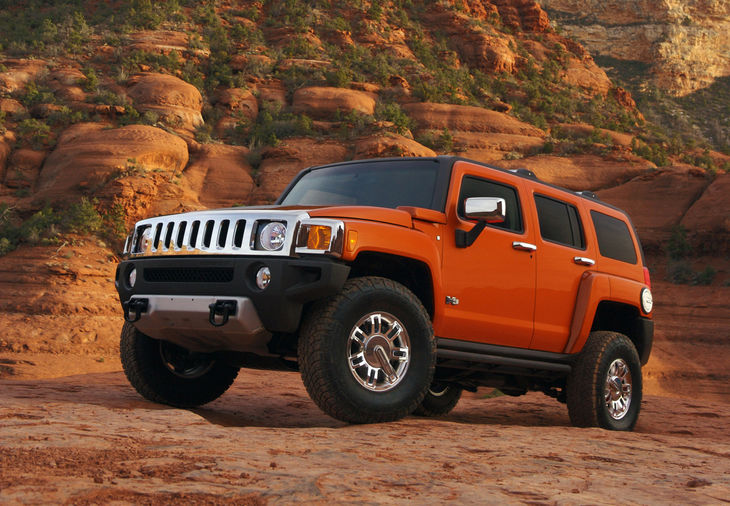 Having built a reputation as a bona fide military vehicle, the Humvee eventually went mainstream when AM General launched the M998 Humvee in the early Nineties. It was an instant success and duly grabbed the attention of General Motors, which purchased the company outright in 1998. Several models comprised the line-up including the H1, H2 and H3, the latter of which went on to sell in pretty huge numbers. Here in South Africa, the (locally produced!) Hummer H3 didn't do particularly well and despite some initial sales success and interest from early adopters, its blocky facade faded quickly – worldwide. While the 5.3-litre V8 version did garner some interest the monumentally thirsty mill, gargantuan proportions and unpractical nature saw sales plummet even further, forcing GM to close doors and discontinue the brand on a global scale back in 2010.
Hyundai Tiburon V6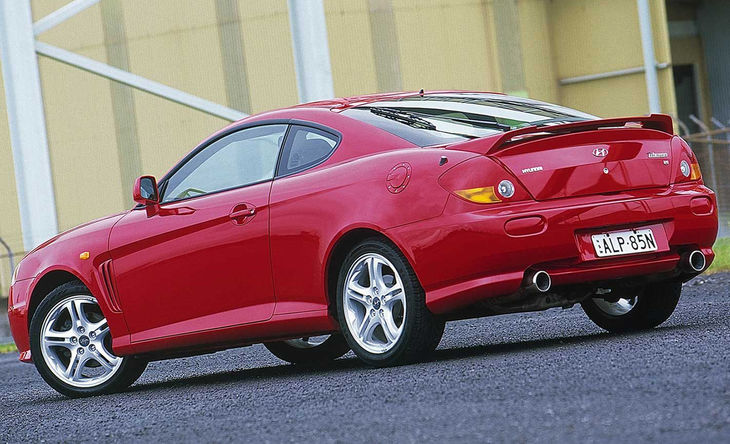 Upon its introduction, the Hyundai Tiburon was the most serious performance coupe to ever leave the shores of South Korea. It was bigger, more purposefully styled and far more aggressive-looking than anything that came before it. Available in a host of engine options, it was the V6 version, however, that grabbed most enthusiasts' attention – in fact, it even featured in the award-winning arcade car game Need for Speed Underground in the early Noughties. In reality, the Tiburon V6 failed to live up to any of the hype and the 130 kW/250 Nm 2.7-litre V6 mill was a disappointment.
Devoid of any real emotional appeal and sportscar feel, the Tibby (as it's affectionately known) didn't quite instil much confidence in its drivers. With a 0-100 kph sprint time of 7.2 seconds, it was hardly rapid and its front-wheel-drive layout reduced any sense of sporty finesse. Coupled with the fact the there were cheaper, faster and more status-orientated hot hatches doing the rounds at the time, the Tiburon met a somewhat unfair death.
Volkswagen Golf 3 GTI
Overweight, underpowered and visually tame. These 3 attributes will forever define the shortcomings of the Volkswagen Golf 3 GTI. However, things weren't all that bad – the Golf 3 GTI did step things up in a big way over its predecessor in terms of safety, refinement and improved aerodynamics, but performance enthusiasts demanded other things… Such as better performance and more power than the 2.0-litre 4-cylinder could muster.
It ultimately failed to stir any emotions from GTI acolytes, its horrendously underpowered engine and dreary performance figures created what many consider a dark period in the GTI lineage, a fact that still haunts the German brand to this day. Here in South Africa, the Golf 3 model as a whole was still popular and sold in decent numbers, especially the 128 kW 2.8-litre VR6 – a derivative that restored some order and pride within the ranks.
Peugeot RCZ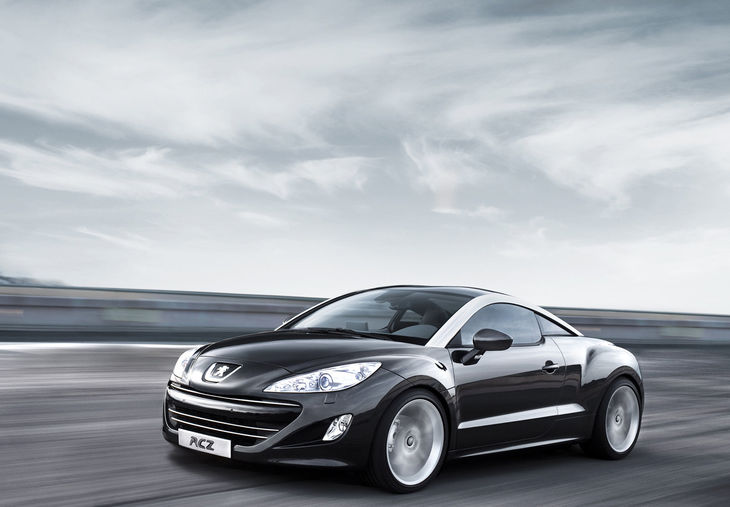 The Peugeot RCZ is another tragic case brought on by a negative public perception and an economic slump. Perhaps it's a South African problem, but sales of French cars have suffered due to a number of reasons, pick one: poor reliability, a lack of spare parts or questionable after-sales support. Despite these hiccups, it would be a crime to ignore the beauty and excitement brought about by the Peugeot RCZ's amicable appearance – it was a sprightly roadster many thought would bring about a positive change considering the brand's rich motorsport history and involvement in WRC and Le Mans. Despite its relatively diminutive 1.6-litre turbocharged 4-pot, the RCZ was a nimble thing and made easy work dispatching the various performance yardsticks not to mention twisty mountain roads with aplomb. Despite rave reviews and favourable press coverage, the RCZ failed to attract much local interest. In fact, it's pretty rare to even spot one on our roads these days. The model was discontinued globally in 2015.
Toyota 86
Okay, time to gather your torches and pitchforks. Collaborations will always have a place in business, but the Toyota 86-Subaru BRZ alliance seemed doomed from the start and detracted somewhat from the legacy upon which the 86's spiritual forebear, the Hachi-Roku AE86, was built. When it was launched, the 86 wasn't particularly overwhelming in terms of straight-line performance (or lap times, for the matter), but its rear-wheel-drive layout and handling purity endeared it to enthusiasts. The simplicity of its cabin and intuitive instrumentation layout pointed towards its fundamental role as a driver's car even though its naturally aspirated motor's power and torque outputs were relatively ho-hum.
Apart from the Subaru link, the 86's downfall stemmed more from the boy-racer generation and subsequent hot-hatch onslaught - most notably that of the Honda Civic Type R, Volkswagen Golf GTI and Ford Focus ST, each of which offered similar price points, but far better performance. The 86's fall in popularity is a shame really, considering few will either understand the 86 or realise just how it came to be.
Things would have played out quite differently had Toyota/Subaru shoehorned a boxer turbo motor under the bonnet…