There are many things you can't do during this national lockdown period, but you can still buy a car, for the most part.
If you're still in the market for a car or come across something that catches your eye in the online classifieds during the lockdown, the dealers are still open for business, albeit behind closed doors, of course. Most dealers have set up contingency plans like working from home or redirecting calls of enquiry to their mobile phones. Dealership sales staff members are still responding to the queries and requests you put though. We spoke to Meyer Benjamin, MD of the IPOP group that houses brands like Suzuki, Haval, Mazda and GWM, as well as Willie Du Plessis of Bidvest McCarthy Toyota Table View to get an idea of what's still happening on the dealership front.
Q: How far down the vehicle-purchasing road can a buyer currently go under lockdown?
Meyer Benjamin (MB): Pretty far, actually. In terms of percentage, 85% of the way... to put a figure on it.
Willie Du Plessis (WDP): We can do everything up to the point of delivery, the car will be set aside in the dealership, ready for the day that the business reopens its doors.

Q: The cars in the dealership can't be test-driven, obviously. What options does a buyer have in terms of viewing the vehicle?
MB: There is a lot we can do with modern technology. Voice calls are the easiest, but we can field questions on WhatsApp too. We have a lot of images that we can share of the vehicles, as well as stock videos we may have and are available to answer any questions. We have also been posting on social media in order to help inform buyers of deals and vehicle features.
WDP: We are continuing to service customers over the phones and via WhatsApp. What's more, we continue to advertise stock on various platforms so buyers understand we are still available if they want to enquire.

Q: Is finance still available?
MB: Yes finance is still available, right the way from application to funding from the finance houses.
WDP: Yes, we can still do finance approvals.
Also read: WesBank Announces Relief Action for Customers

Q: When would a buyer get their car if they were to buy it now?
MB: That's more up to (President) Cyril (Ramaphosa) and the length of the lockdown, but we are in a position to resume deliveries the moment the lockdown ends.
WDP: As soon as the lockdown ends.

Q: What about vehicle inspections and quality checks?
MB: All vehicles go through a roadworthy inspection when they come to us, you can rest assured that before they go on sale they would have undergone the necessary checks.
WDP: We do all our inspections in-house through our workshop, all vehicles are inspected when they come into the dealership.

Q: Are vehicles at your premises safe and kept out of harm's way?
MB: The vehicles that fit within the showroom floor have been locked inside. Others have been moved to a secure off-site location.
WDP: The vehicles remain at our premises under lock and key; security is still on-site – they are considered an essential service.
What about trading in?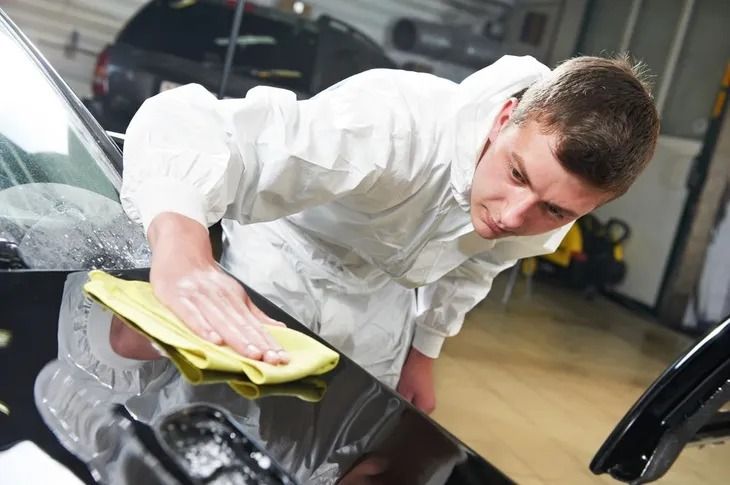 When it comes to trade-ins, the dealer can make you an offer based on your vehicle's mileage and model year. Some dealers will accept images you have of the vehicle and make you an offer based on what they see. Finance can then be applied for, but the offer will be subject to inspection after the lockdown has ended. If anything is discovered that would affect the value of the trade-in, the finance application will have to start all over again.
And new cars?
We asked Charmagne Mavudzi, head of marketing and communications at Volvo Car South Africa similar questions to see if you still have access to new cars.
Q: How far down the vehicle purchasing road can a buyer currently go under lockdown?
CM: Our retailers are available to assist you from their homes to yours. In the comfort of your home, you can reserve the vehicle of choice, discuss pricing and have any questions you may have answered. All vehicle sales enquiries can be sent to concierge.sa@volvocars.com

Q: The cars can't be test-driven, obviously. What options does a buyer have in terms of viewing the vehicle?
CM: A fully interactive website, which details all makes and models available for purchase at our dealerships can be found here: https://www.volvocars.com/za In addition, the latest news, reviews, and Volvo car content can be found socially via Instagram, Facebook and Twitter

Q: Is it possible to get a purchased vehicle delivered during the lockdown or how soon thereafter would it be delivered to a buyer?
CM: Personal safety is at the heart of Volvo's purpose – providing freedom to move in a personal, sustainable and safe way. In line with the national lockdown, Volvo Car South Africa and our dealer network will be closed during this time as we fully support the efforts to flatten the curve and slow the spread of the pandemic. Our services will return to normal following the end of the national lockdown.
Q: What security measures are being taken to make sure a purchased car remains safe/clean at this time?
CM: Our Customer Care and Support teams continue to function normally. We have strong plans in place and robust technology that allow us to run our operations remotely. All new vehicles purchased will remain securely stored at Volvo facilities until such time as they can be delivered following the end of the national lockdown.
Related content:
10 Cars to Look Forward to After Lockdown