We drive the new Volkswagen Polo 1.0 TSI R-Line derivative. Is less really more? Let's find out...
It's only natural to wonder why Volkswagen would offer a Polo with a 1.0-litre engine, with only 3 cylinders and carrying an R-Line badge? Surely such a badge should be reserved for the brand's more sportier releases? You and I would both be incorrect with that assumption, not regarding the sportiness of the R-Line badge, but rather the size of the new Polo's engine.
See, Volkswagen has long believed in downsizing. Consumers have had to get used to their 1.4 and 1.2 TSI engines, but if that wasn't enough, this new Polo takes it a step further. Losing one cylinder as well as 200 cm3 makes the new engine look somewhat insignificant, but driving the car is a different story altogether. Yes, the new Polo 1.0 TSI is an anomaly.
Sporty looks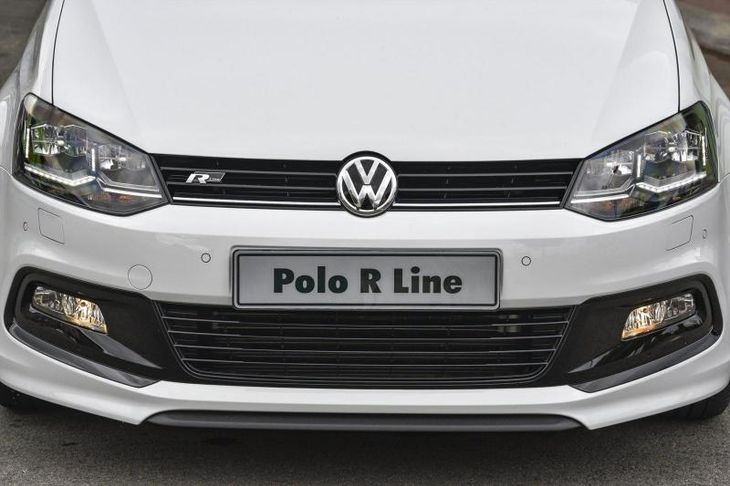 Looking at the car, you would be forgiven for mistaking it for a Polo GTI. The 17-inch wheels, an aggressive body kit and some optional Xenon lights create an aesthetically pleasing look for the 1.0 TSI R-Line. The interior follows suit... the cloth seats are chunky and body-hugging while the dashboard receives some grey detailing around the 5-inch Composition Colour infotainment system. Speaking of the infotainment system, it's as modern as a Golf's, even giving you Apple CarPlay so that you can enjoy your tunes to match the look of your car.

The interior is not jaw-dropping, not by a long shot, perhaps a bit bland, maybe, but in a high-quality German way. The exterior is where it's all happening and the look is finished off masterfully with an optional panoramic sunroof which can be opened fully and of course tilted to give you that Saturday night edge at "the spot".
Punchy performance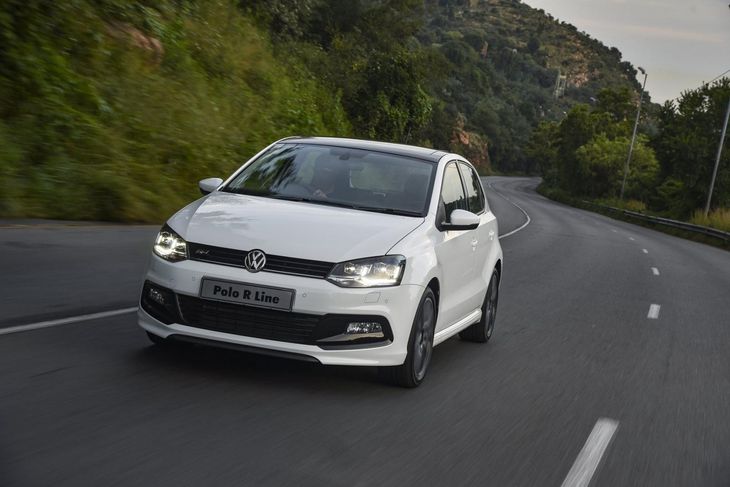 The Polo 1.0 TSI R-Line fills the gap between the Polo GTI and the 1.2 TSI Highline with lively performance from its small-capacity engine.
Considering the size of the engine, this is where you would expect to be disappointed. Interestingly, the 1.2-litre TSI Highline produces 82 kW and 175 Nm of torque, but this smaller 1.0-litre unit offers up 81 kW and 200 Nm of torque, which is weirdly more than its older brother. The lack of a fourth cylinder in the R-Line makes the car drive differently, less smooth, but somehow more exciting. It's almost difficult to explain how this engine feels, but the best way to sum it up would be to say that it's feisty.

The torque spike is pronounced, making acceleration feel edgy and immediate, despite its moderate claimed zero to 100 kph sprint time of 9.3 seconds. That's not fast, but you don't care as the 7-speed DSG gearbox flies through the ratios. Oh, and that transmission is what makes the Polo TSI R-Line feel this way. It doesn't feel as quick-shifting as the Polo GTI's DSG, but each time the next gear is engaged, you're rewarded with a healthy surge of torque, which will leave a childish grin on anyone's face.
The ride is firm, but not unbearably so. Again, this is no GTI, but the R-Line is not trying to be a GTI, it's its own vehicle, perhaps the Polo that was missing in the range. There was always a gap between the GTI and the 1.2 TSI Highline, a gap the 1.0 TSI R-Line now fills in terms of excitement and fun. This Polo 1.0 TSI R-Line is the car you buy if you're not the boy-racer type (and don't need nor want all that extra power), but you simply want to zip around town and maintain a certain level of youthful appeal.

Summary
This brings us to the timing of the car. It's a pity that we're receiving a car like this on the backend of the current Polo's life cycle. As monthly sales figures indicate, the Polo is a very prominent car in South Africa. Perhaps the new 1.0 TSI R-Line is a way to hold interest until a new model is revealed. If that's the case, then this model has achieved what it set out to do.

With a claimed combined consumption of 4.4 L/100 km, the 1.0 TSI R-Line represents fun on a budget. Given its price tag of R290 200, it may seem overpriced considering its diminutive engine size, but in this particular case, size doesn't matter. The newcomer impresses despite its smaller displacement. Yes, it does require extra revs to get going, but the aural experience of the 3-motor whirring away merrily is worth it. You can still have fun even though you haven't spent the extra money on a GTI... Perhaps this is just the Polo that you want.
Volkswagen Polo 1.0 TSI R-Line price in South Africa
Volkswagen Polo 1.0 TSI R-Line R290 200

The Polo 1.0 TSI R-Line comes standard with a 3-year/45 000 km service plan, a 3-year/120 000 km warranty and a 12-year anti-corrosion warranty.
Related Content
Volkswagen Polo CitiVivo (2017) Specs & Pricing
Volkswagen Polo Beats Pricing in SA
Hyundai i20 Range Expands in SA
Facelifted Renault Clio (2016) First Drive
Peugeot 208 GT Line (2016) Review
Toyota Yaris facelift (2017) in SA soon
Want to buy a Volkswagen Polo?