Volkswagen Commercial Vehicles has revealed the all-new Crafter panel van that offers flexibility and practicality for a wide range of applications.

Images of Volkswagen's new Crafter panel van have surfaced on the internet showing a modern and well-equipped commercial vehicle that will compete against products such as the Ford Transit, Fiat Ducato and Mercedes-Benz Sprinter. The Crafter previously shared its underpinnings with the Mercedes-Benz Sprinter, but the new Crafter will now be built on its own platform at a newly-constructed plant in Wrzesnia, Poland.

The new Crafter will go on sale in Europe soon and a local Volkswagen representative has confirmed that the Crafter will only be available in South Africa in the first half of 2018.
Key Features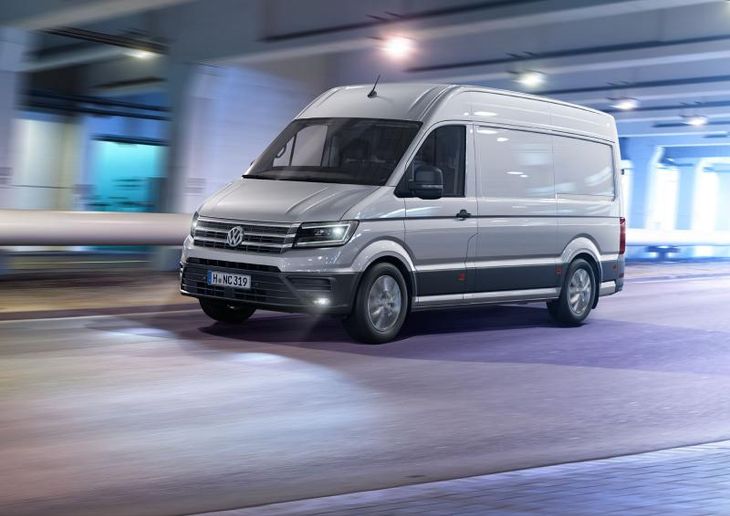 The new Volkswagen Crafter is well-equipped with safety features.
The Crafter will be powered by a 2.0-litre turbodiesel engine offering either 75 kW, 89 kW and 103 kW while a 2.0-litre bi-turbodiesel engine will produce 133 kW. Manual and automatic transmissions will be available and buyers will be able to choose between front and rear-wheel-drive as well as 4MOTION all-wheel-drive.
The flexibility and versatility of the Crafter is further emphasised with three vehicle lengths on offer as well as three different height options. With so much choice, customers will be able to purchase a Crafter that's perfectly suited to their commercial needs. With a drag coefficient of 0.33 (the lowest in its class), the Crafter will slice through the air efficiently, reducing consumption and cutting costs.
In terms of features, the Crafter will be well-equipped with both active and passive safety features. These include Electronic Stability Control (ESP) with trailer stabilisation, adaptive cruise control, cross-wind assistance and a trailer manoeuvring system. A total of six airbags are also fitted and the Crafter is also equipped with a reversing camera, parking sensors and rear traffic alert.
We will keep you updated as local specification and pricing becomes available.

Search for a new/used Volkswagen on Cars.co.za