Volkswagen is planning yet another Polo-based SUV. Here's what we know so far.
The original story was reported by Wards Auto, where Volkswagen announced it will be building a third model in the Polo family at the Group's facility in northern Spain. As it stands, this facility currently assembles Volkswagen Polo and Volkswagen T-Cross models. Since the plant came online back in 1984, over 272 000 vehicles have been assembled and it'll churn out around 1 410 cars every day.
As for the newcomer, Volkswagen is claiming the third model will be a "sporty urban CUV (crossover) and will have hybrid and electric versions." While that detail may not seem like much, we can speculate given the platform engineering that takes place. Also, if we consider Volkswagen's concepts from the past few years, we get a clearer picture.
Remember the Volkswagen Taigun concept from 2013/2014? Well, we think this newcomer could draw inspiration from that in terms of design and thanks to the MQB platform, should be fairly straightforward to assemble. The platform has a stellar track record for packaging and ride quality, so we reckon testing and production to be fairly formulaic. Given Volkswagen's ambitions in the electric space with the ID range, it should come as no surprise that this tech will be distributed across the Volkswagen family.
A really compact SUV / crossover would sit at the bottom of the family. It would be smaller than the Volkswagen T-Roc and the T-Cross. Could this be a rival to the Suzuki Jimny? Production is expected to kick off in the 2nd half of 2021.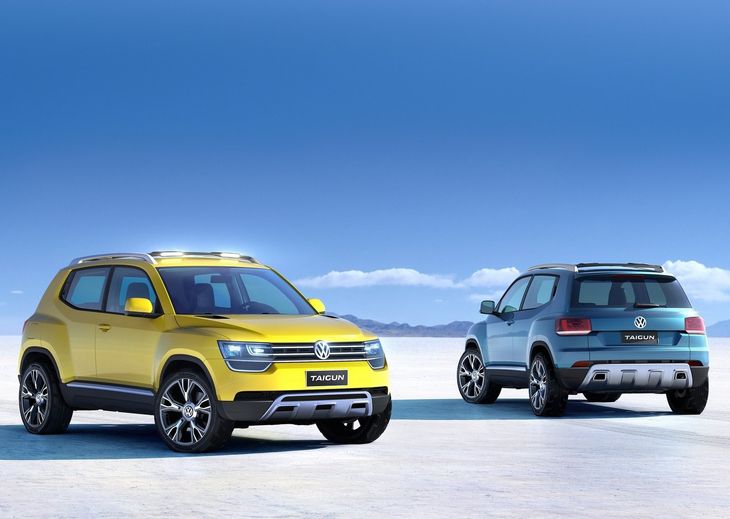 Further Reading
Volkswagen T-Cross (2019) Local Specs & Price
Official Volkswagen Golf 8 Sketches Released