The Volkswagen Caddy seems perennially underappreciated despite being supremely practical and pleasant to drive. Here's how the latest incarnation performed during its tenure in our test fleet...
We like: Practicality, build quality, refinement, good fuel efficiency
We don't like: No cruise control, some useful features aren't standard.
Also consider: Ford Tourneo Connect, Nissan NV200
What's new?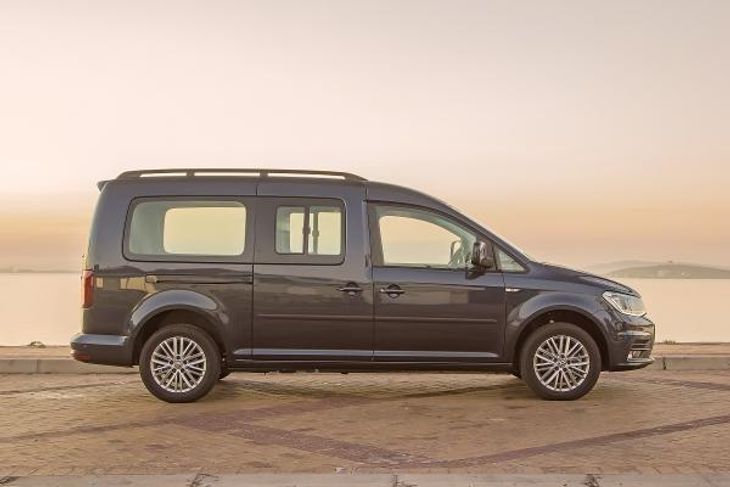 In terms of design not much has changed, but the detailing is superb for such a utilitarian vehicle.
The latest version of Volkswagen's uber-practical MPV landed on our shores in early 2016. The Caddy has been a popular vehicle in South Africa – at least 23 400 units of the previous version were sold to both private and corporate customers. If this new one is even remotely better, it bodes well for further sales success...
Click here to read our First Drive of the 2016 Volkswagen Caddy
How does it fare in:
Comfort and Safety features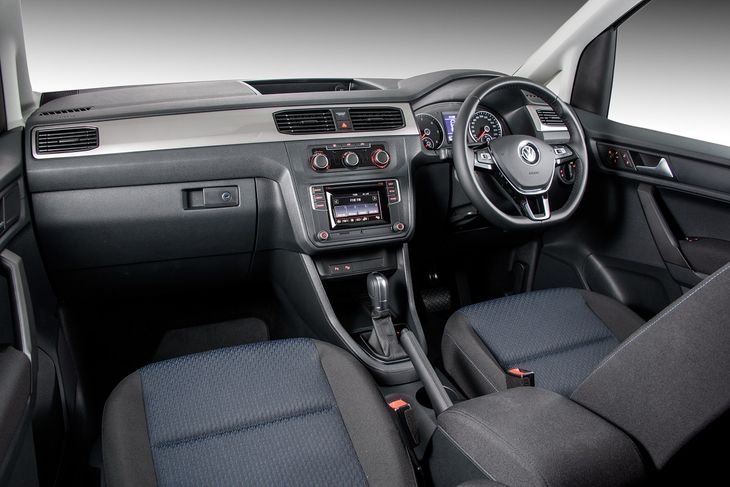 Excellent detailing and build quality evident in a cabin that feels far from utilitarian.
The Caddy's a pleasure to drive and be transported in. The driving position is so close to that of a smaller car, that you're only reminded of the fact that you're actually driving a multi-purpose van when you're parking the Volkswagen, which is longer than most passenger vehicles.
The attention to detail is exceptional and those who travel longer journeys will appreciate the overhead cabin storage above the front seats; there are several 12V sockets dotted about the cabin and there are plenty of cupholders too. Some seven-seat vehicles are awfully cramped in the third row and only suitable for small children, but the Volkswagen Caddy provides just enough headroom and legroom for adults.
The Volkswagen Caddy package does have a drawback... Many gadgets that you'd expect to be standard on a vehicle that costs almost R400 000 are unfortunately optional. Our test vehicle came specced with metallic paint (R3 700), bi-xenon headlights with daytime running LEDs (R11 950), park distance control with a reverse-view camera (R9 350), 16-inch alloy wheels (R8 200), a removable tow bar (R7 300), "Composition Media" touchscreen audio system with USB, auxiliary input and cellphone preparation (R5 700) and the Light and Sight package, which includes automatic lights and mirrors, plus an auto-dimming mirror (R4 450).
Safety features are generous, however. The Caddy features four airbags as well as traction control and ESP. This higher-specced model comes with Hill Hold assist and fatigue detection as well.
Performance?
The engine line-up for the 2016 Volkswagen Caddy is largely carried over from the previous model. Both petrol and diesel engines are available. Tested here is the Caddy Maxi Trendline 2.0 TDI DSG which, as the name suggests, is powered by a 2.0-litre turbocharged diesel motor. It features 103 kW and 320 Nm, and power is transmitted to the front wheels via a 6-speed direct-shift (dual-clutch) gearbox (DSG). DSG is one of the finest products of its type and very hard to fault. The transmission also endows the Caddy with an attractive split personality - leave it to its own devices and it makes traffic driving a cinch, yet it is also quick-acting and offers manual shifting when the opportunity presents itself.
While outright performance is not this vehicle's forte, it's reassuring to know the Caddy can produce a brisk turn of speed, even when it's fully loaded. This author volunteered to be designated driver and drove six people to an event. Despite the additional weight, the Caddy showed no sign of struggling to lug its cargo. Impressively, it was able to travel comfortably at the national highway speed limit and, thanks to the turbodiesel engine's generous torque, was able to overtake with ease.
The newcomer's ride quality is very impressive over variable road surfaces; a journey from Cape Town to Saldanha highlighted what a superb open-road cruiser this vehicle is. However, it has one glaring shortcoming – the absence of cruise control, which is not even available as an option.
Fuel economy
Not only does the 2.0-litre turbodiesel engine perform ably, Volkswagen says this model will sip 6.3 litres per 100 km and in real-world conditions, the claim is not unreasonable. During the Caddy's test period, we repeatedly saw indicated consumption figures in the low sevens and, during the long drive to Saldanha, the figure dipped into the sixes, which was admirable.
Cabin flexibility?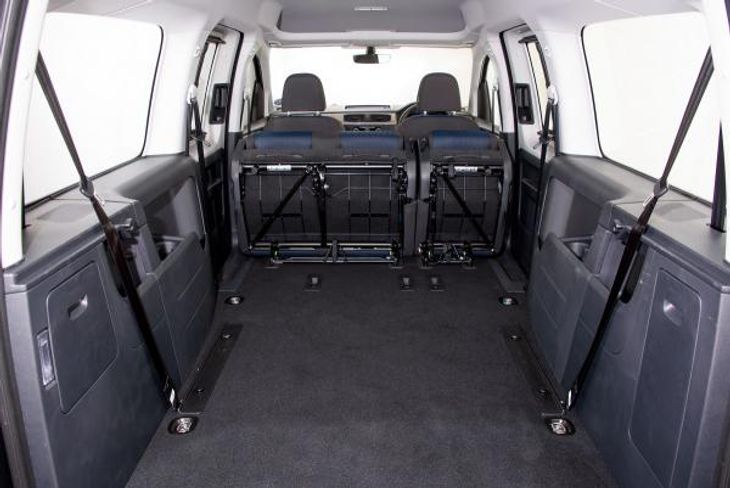 Remove the rearmost seats and tumble the second row forward to free up maximum utility space.
The interior avails a multitude of loading configurations The Maxi can seat 7 occupants in 3 rows of seats, the rearmost of which can be removed to further increase utility space. We tested this feature and found the process requires two people as the bench is heavy, but the resulting load area is sufficient for a mountain bike to be placed standing up. You're unlikely to find a bigger load area at this price level.
Even with all three rows of seats present the boot area is generously proportioned and can accommodate a wide variety of cargo. There are 6 lashing rings provided so that users can easily secure cargo. As far as practicality is concerned, then, the seating arrangement and utilisation of interior space are two of the Caddy's biggest strengths. The sliding doors are easy to operate too.
Verdict
A comfortable ride quality, a spirited but frugal engine/transmission combination, supreme practicality and Volkswagen's reputation for good reliability make the Caddy a seriously sensible prospect. In Maxi guise, there's plenty of space for 7 people plus their luggage and the ability to remove the third bench adds an extra dimension to the cargo-carrying ability.
Despite the market being dominated by compact SUVs and hatchbacks, there's clearly still a need for a super practical and frugal people mover. Compared with its Ford Tourneo and Nissan NV200, the Volkswagen offers punchier performance and superior interior build quality. Apart from a long options list the Caddy hard to fault; we're very enamoured with its skillset.
Volkswagen Caddy price in South Africa
The Volkswagen Caddy Trendline range starts at R358 200 for the 81 kW 2.0 TDI, while this top-spec Maxi Trendline retails for R407 200 before extras. The vehicle comes with a 3 year/120 000 km warranty, 3 year/60 000 km service plan. The intervals are set for every 15 000 km.
Team Opinions
"As a family vehicle the Caddy ticks all the right boxes. But it's got some surprising talents, too. This Caddy is brisk and frugal, and feels 'fun' to drive. It's a pity that it's so expensive, but you do really get a very practical all-rounder for that money." Hannes Oosthuizen